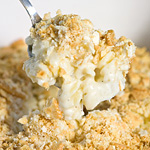 Do you have a recipe that you are known for? You know…a recipe that others consider 'yours'. Maybe one that's requested by others for family and friend gatherings, with such expressions as, "Oh, can you make and bring your ___________?".
My mother was known for her baked beans. Some even called them "Jean's Beans". My husband is already known for his homemade pizza; which is actually his family's recipe, handed down.
I wondered for some years if I would ever have a recipe others thought of as 'mine', until I did. My Jalapeno Jack and Cheddar Macaroni and Cheese! Granted, I think it might only be my own little family here who knows of and requests my fabulous macaroni and cheese but hey….we all start small. And home is always a heartfelt place to start. Oh wait, come to think of it, I did make a huge batch of this Macaroni and Cheese (double this recipe=LOTS) to our friend's 4th of July bash this year; and not only were people eating it up, but she messaged me at 11 p.m. that night to tell me she was eating the leftovers.
But I've never given anyone the recipe until now. I'm happy to share it with you; our following-friends.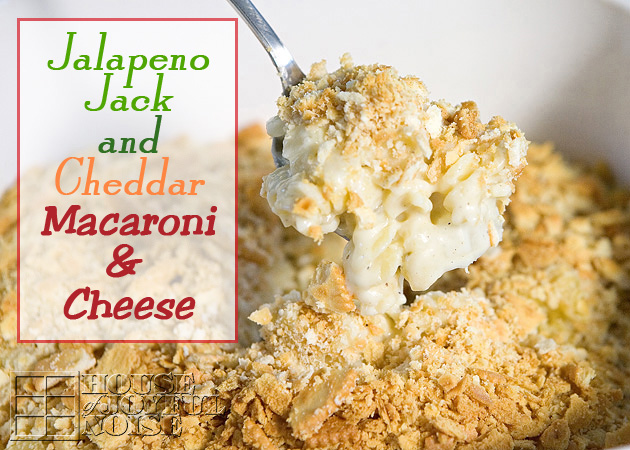 (You will want to save this recipe, so you might as well Pin this post with the photo above, now.
There is a printable recipe at the bottom, that you can come and get anytime.)
Whether served for dinner after a brisk day, on a football Sunday afternoon, or just because you need some (it happens….right?), my recipe, Jalapeno Jack and Cheddar Macaroni and Cheese, is the epitome of comfort food. Mine has a little *kick* to it, because of the jalapeno jack cheese. (I also had extra black pepper to it. We love our black pepper.)
Make it once, and you may find your loved ones keep asking for it again and again, too.
I'm just going to walk you through the steps here as a visual aid, and then I'll give you the printable recipe at the end of the post.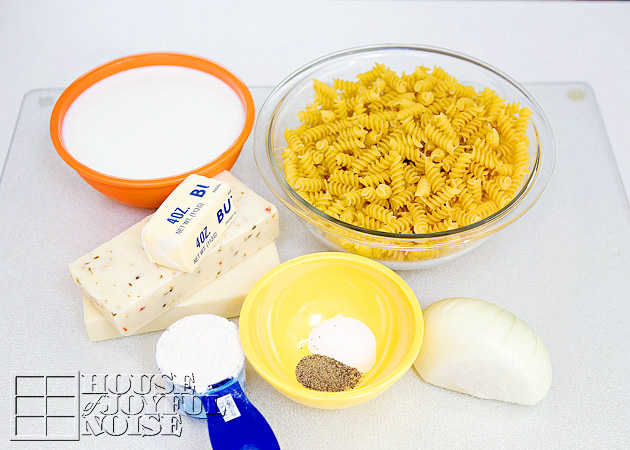 Participating Ingredients
1 box/lb. Rotini Pasta
1/2 stick or 4 Tbs. of Butter
1 medium. Onion, chopped
1 Tsp. of Salt
1/2 Tsp. of Black Pepper
1/3 C. of All Purpose Flour
3-1/2 C. of Milk
8 Oz. of Jalapeno Jack Cheese; rough into small blocks ~ 1-1/2″ or so
8 Oz. of Sharp Cheddar Cheese; rough into small blocks ~ 1-1/2″ or so
Also…..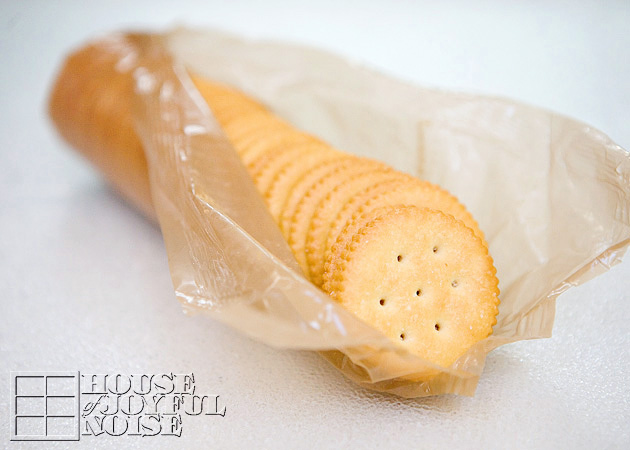 . . . . a sleeve of Ritz Crackers.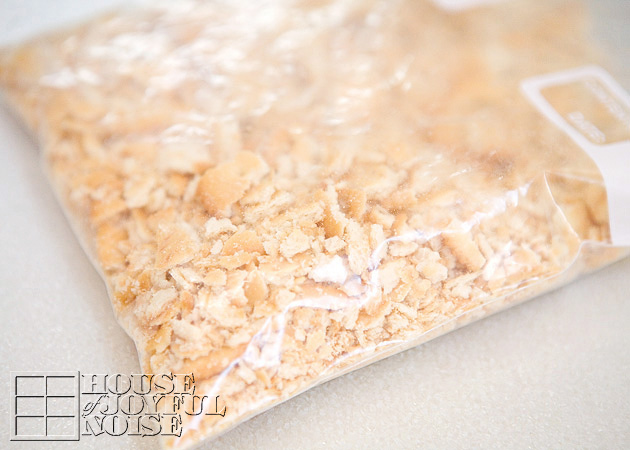 Place the crackers in a zip lock bag, and seal it, removing any air as best you can.
Then just crush the crackers all up. Any bits of bigger pieces is fine. See photo above? Good enough.
Bring a sauce pan of water to a boil and cook pasta to al dente; 7 minutes, and drain. Put pasta back in (same) rinsed pan.
But while you are waiting for the water to boil . . . .
In a skillet over medium heat (stove depending), stir butter, chopped onion, salt and pepper until the onion is tender, and appearing more translucent.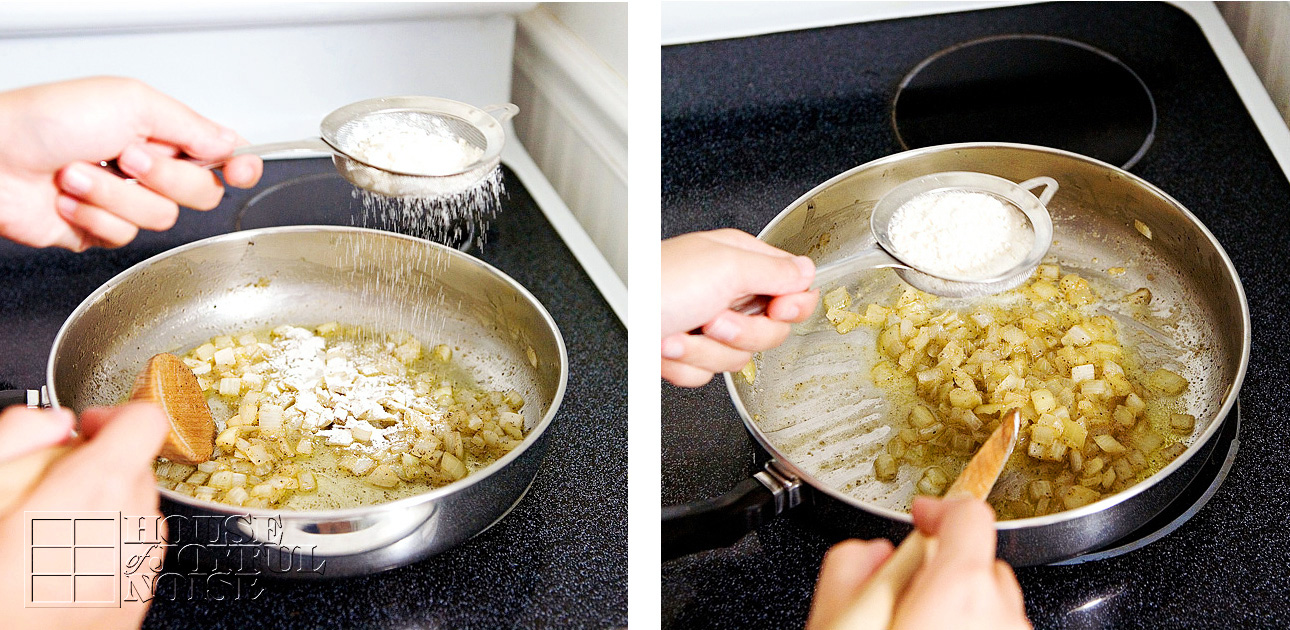 *Slowly sift in flour, blending it in to the mixture as you go.
*This will be the hardest part, because the mixture gets dry and crumbly, and it'll really seem like you don't need any more flour, when you still have lots to sift in. Just keep working with it. Add a little more butter if you feel you need to, but use at least most of your flour. Because remember, this is the base of your cheese sauce you're about to make, and the flour adds to it's thickness.
Next, and not shown in photos, once the flour is all mixed in, remove from the heat and slowly pour in your milk, stirring as you do.
Place back on heated burner, stirring constantly, and bring just to a boil.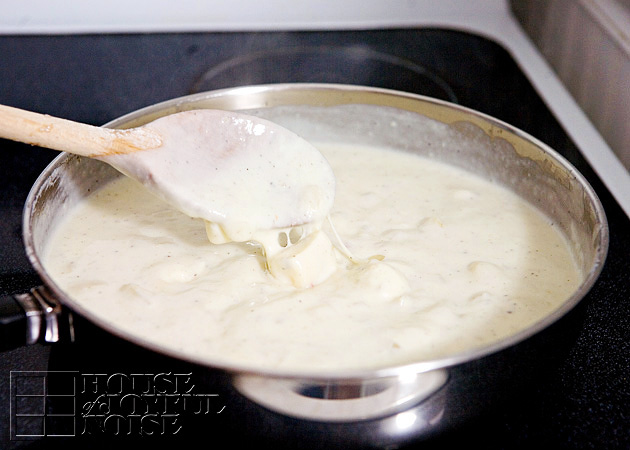 Remove from heat again, and add all of your cheese cubes. Stir immediately, and place back on heated burner.
Continue to stir until all of the cubed cheese is melted. (Don't confuse the other lumps with your onions. 😉
— This is a good time to preheat your oven to 375º. —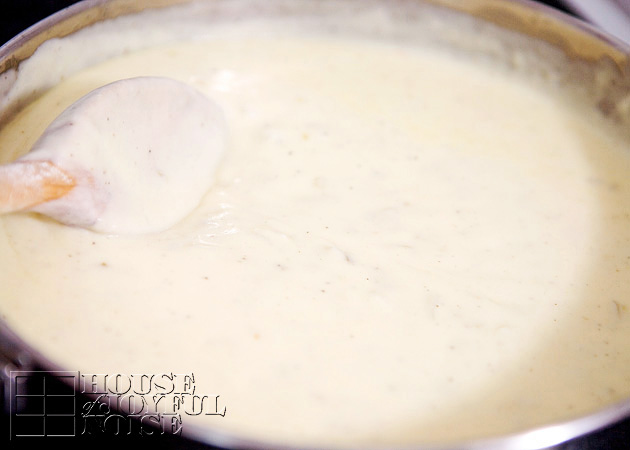 Cheese sauce will be nice and smooth.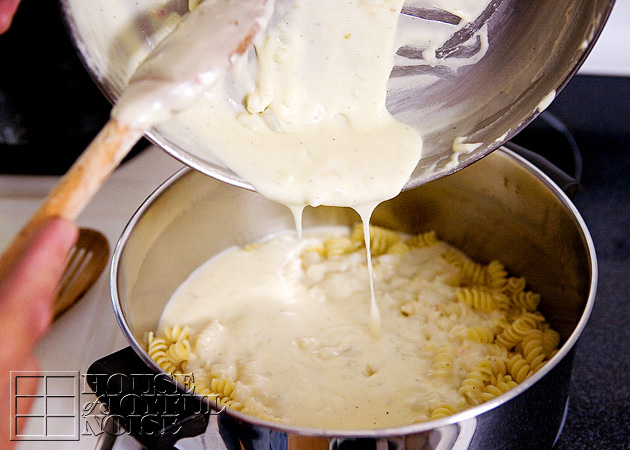 Pour all of your cheese sauce into your pan of pasta.
Scrape out every last bit, and mix with the pasta well.
Pour all of macaroni and cheese mixture into an ungreased 1-1/2 or 2 qt. casserole dish.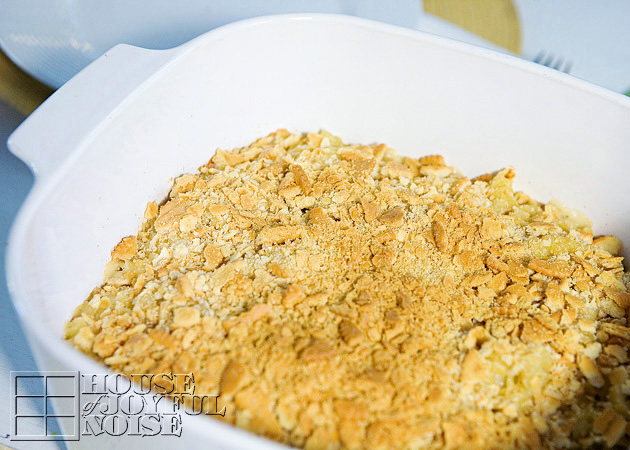 (Seen in photo above is a 2 qt. casserole dish.)
Then sprinkle the crushed crackers all over the top, covering it well.
Bake uncovered at 375º for 20 minutes.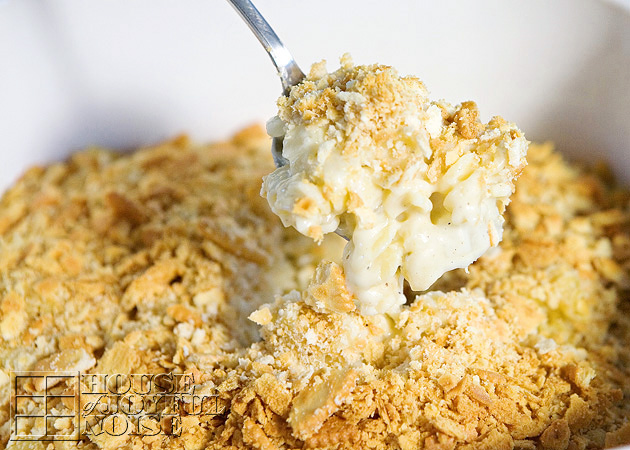 Look at that! Creamy and cheesy and soooo good, you can only imagine, until you try it!
Serve, enjoy and be ready for rave reviews!
This dish also reheats well. (If you have any left.)
The buttery Ritz crackers have a slightly sweet taste in complimentary contrast to the slightly spicy macaroni.
The heat does build in your mouth some as you eat. But we don't mind. 😉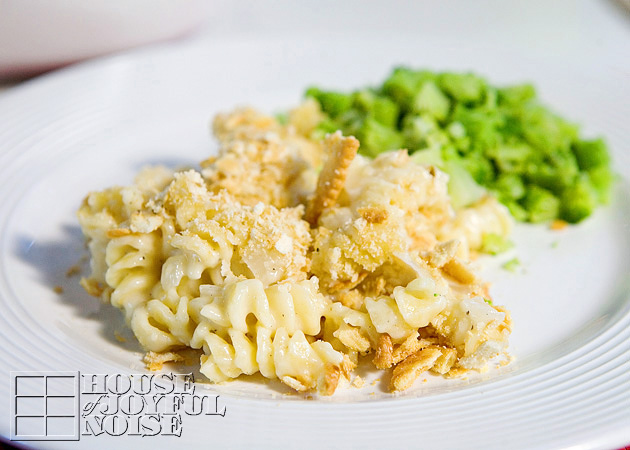 Hope you love it as much as we do!
CLICK HERE FOR PRINTABLE RECIPE
~ Laura
* * * * * *
Please come follow me here and there:
Save



Save