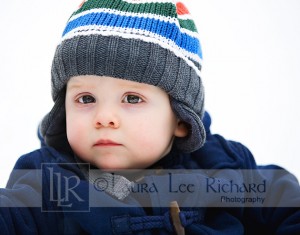 When this past winter had appeared to be over, in terms of any more snow fall, I really regretted not taking more winter-style photos.   I also regretted not having gotten any photos of my friend's already 1 year old son.   So one morning, when a beautiful flurry started to softly fall, I was on the phone calling my friend in a heartbeat.  I asked her what she thought of doing a mini-session with "E" that morning, and she was all for it.
I threw my camera equipment in the vehicle, and headed right over.  There is really not much else to tell about the photo shoot, except that while the flurries were on & off while I was shooting, but "E's" cuteness was in full gear the whole time.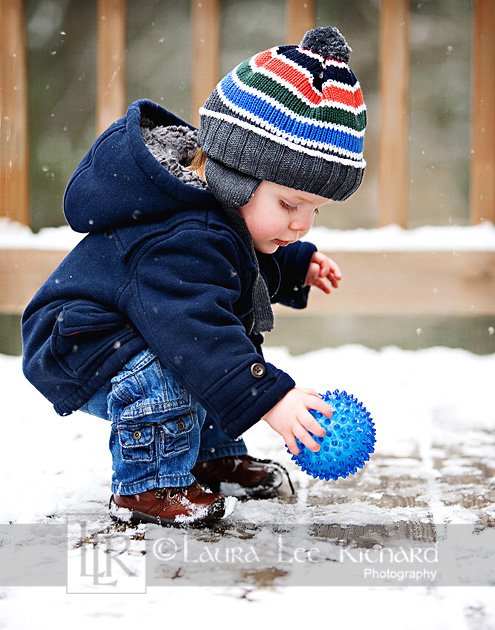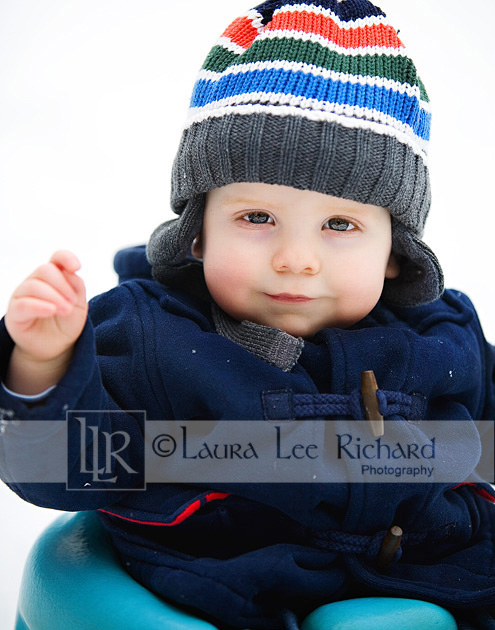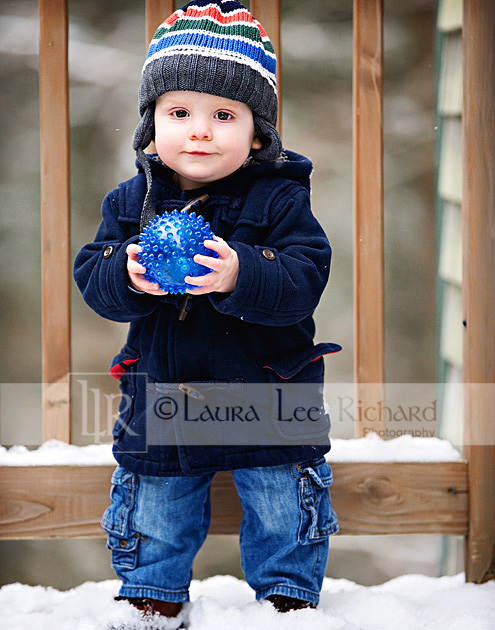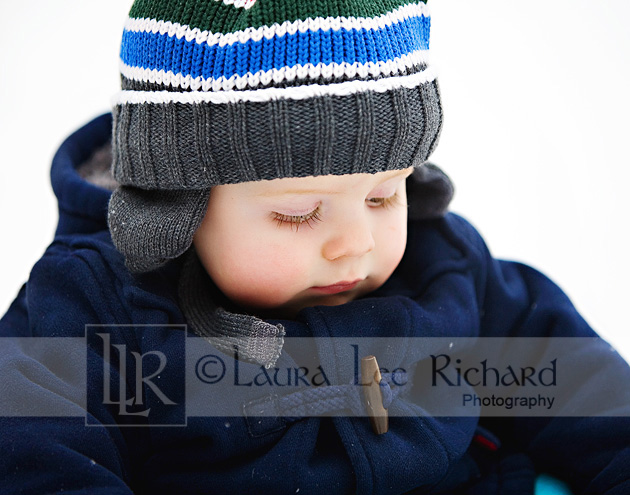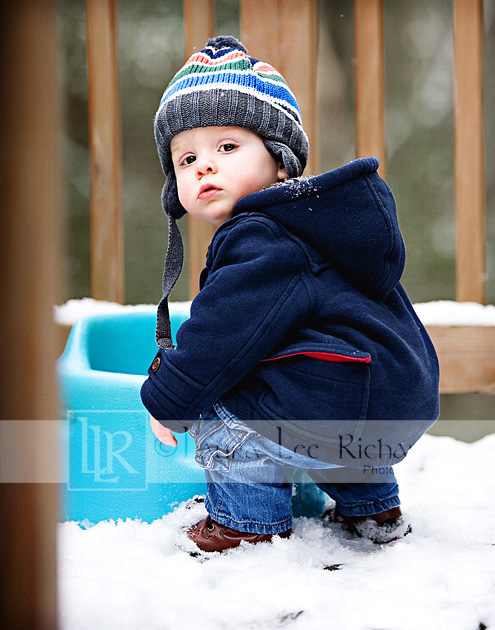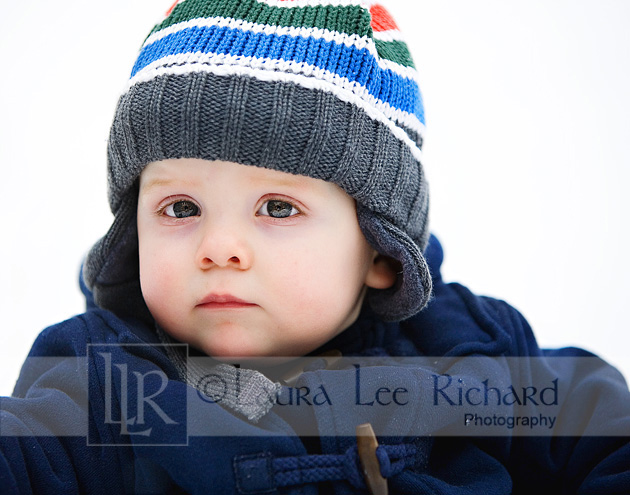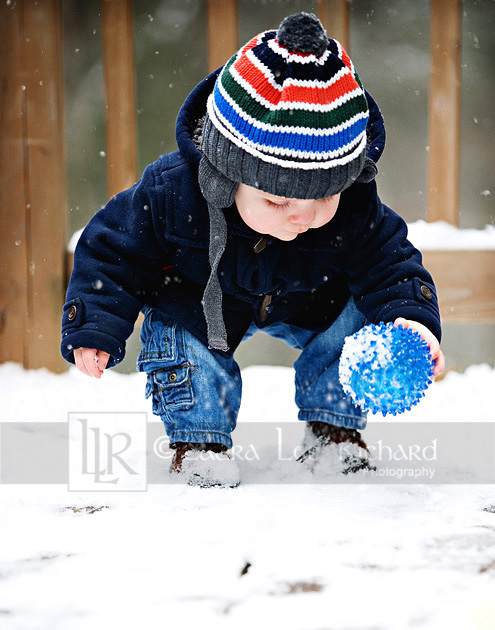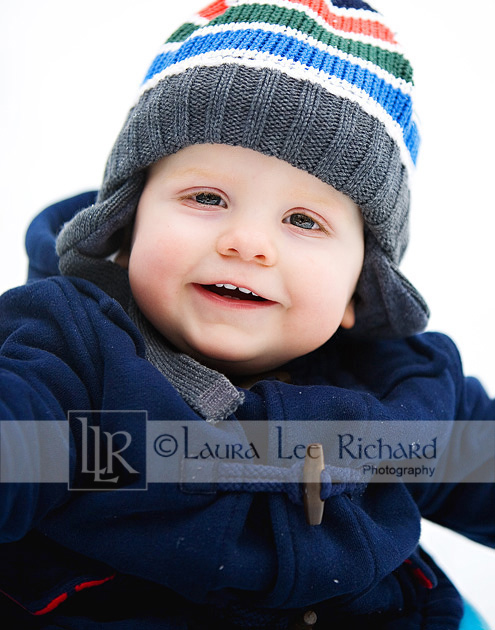 Is he cute or WHAT?  I was really glad I took the time to do this session.  It was his first time really playing in the snow, so it's a memory, and 1 year old is such a special age.  But I do hope I get to do another photo shoot with him soon, because under that hat is some gorgeous red hair!
Hope you enjoyed seeing this session.  I made up a new watermark too.  Let me know what you think!
***

*(Love this post? How about subscribing to our blog in the sidebar, 'Liking' our Page on Facebook, or following me (Laura) on Twitter? Or all 3? 😀 )
Save
Save
Save