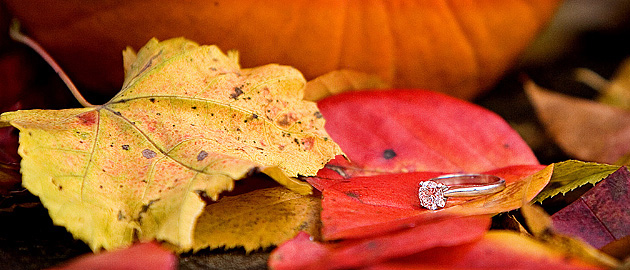 Honestly, this engagement photo shoot is a way-overdue share.  It was actually shot last Autumn, 2010. But with the peak of Autumn just ahead of us, I think it'll be all the more appreciated now. The celebration to be had is less than a month away now as well. So in that light, the timing couldn't be more perfect.
I haven't photographed many engagement sessions, really, but I'd love to because I do enjoy them.  But since I don't photograph weddings, and most couples use the same photographer, I don't get the opportunity often.  This couple however, aware I don't do weddings, booked with me anyway, and I was honored they did!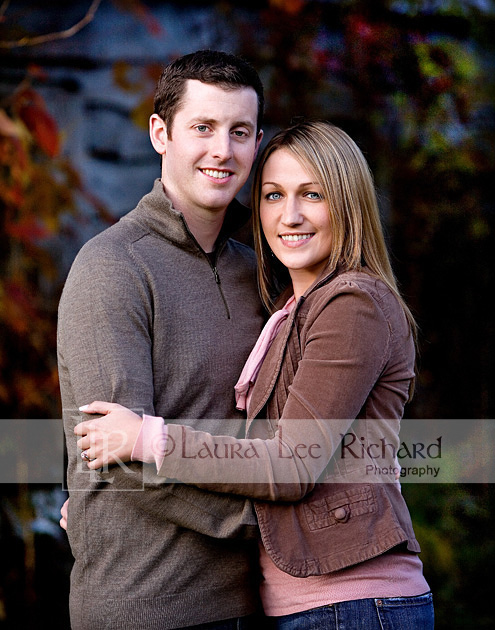 I have known the bride-to-be, "M", all of my life.  Her family, as far back as 2 generations before her, have real history, with my own family.  They've been friends that have always felt more like family.  The history, the connections, and the stories, are more than I could ever begin to tell.  Her father has been a big and special part of my life, especially. So to be asked to do this engagement session for his daughter, and her handsome groom-to-be, "J", was an honor.  It was important to me to find the most beautiful location between us that I could, and I think I did alright.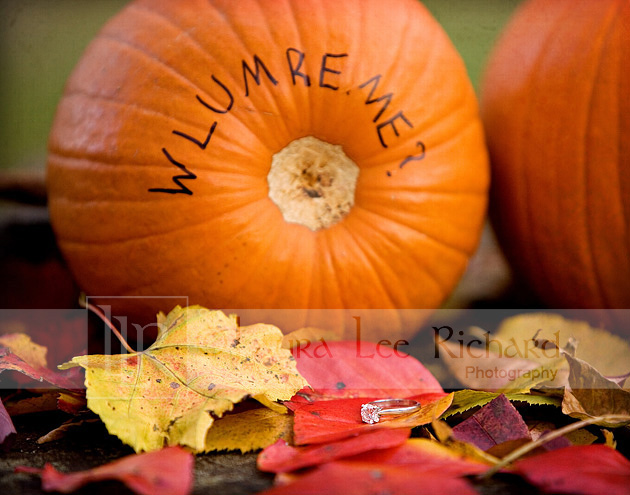 How is this for a clever proposal?  "J" gave "M this pumpkin as a little gift, (got himself one as well), and this is the message she found on the bottom of hers.  She was puzzled at first by what it said, with his clever texting-style coding, but I believe she lit right up, when the light bulb went off.  As you can imagine, she said "Yes!".
What a beautiful ring, huh? He did really good!  ; )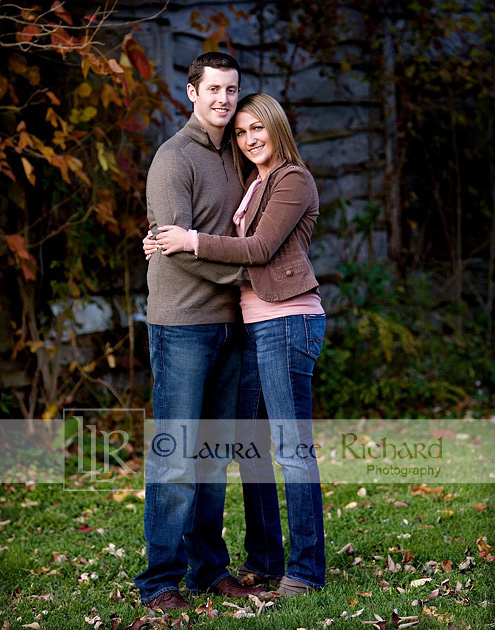 The foliage was not only still holding on in this area, but there was this cool old structure (behind them) that I loved too.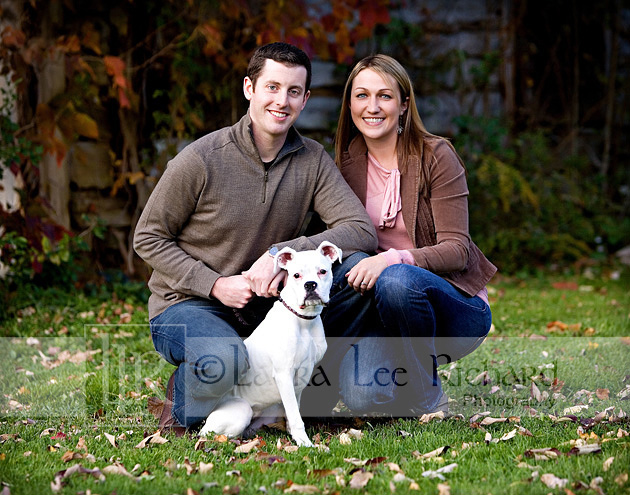 This might be their first formal family portrait. Their dog "A" is there first baby, of sorts, I believe.  She has a full name, and all.   She was given a pumpkin too.  But as I recall,  she destroyed it, like nobody's business. LOL!
Here's more of my favorite shots, of this couple in love, at this magical little Autumn spot I scouted….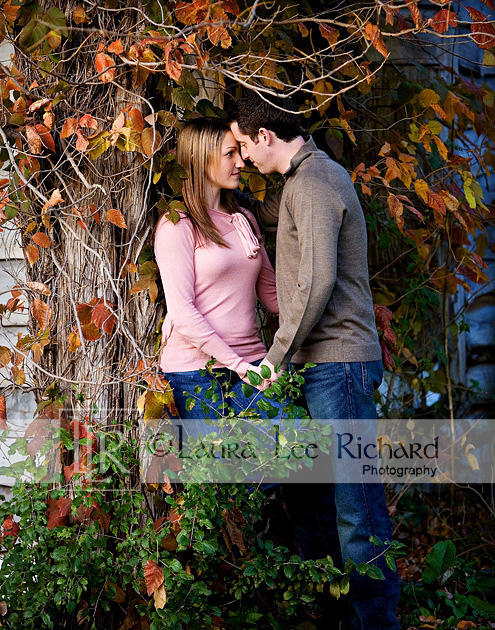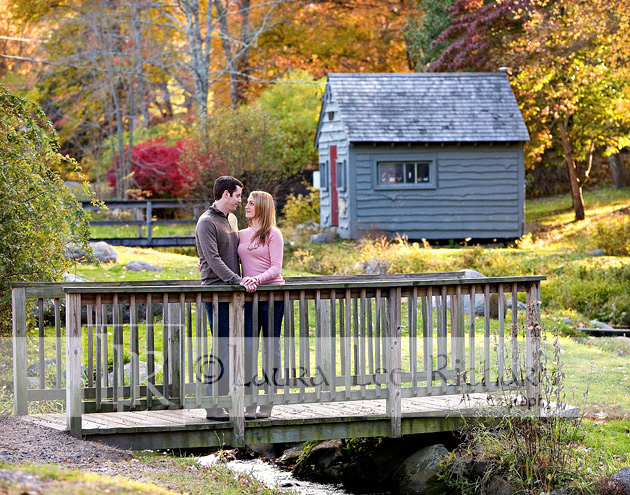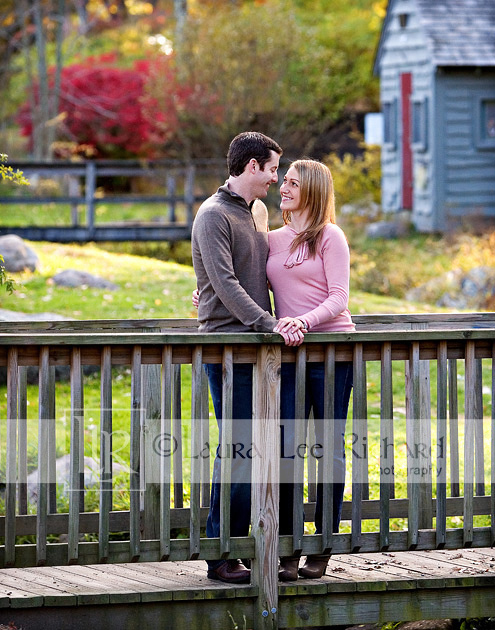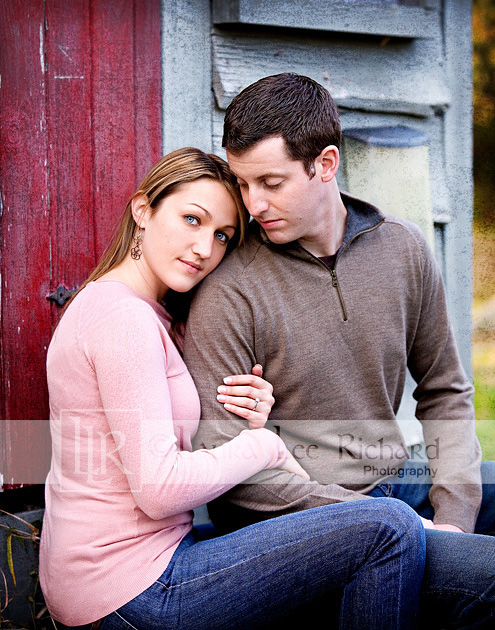 I loved so many photos I got of them together, with their love shining as warm as the Autumn sun on us that day.  But I do believe this was my very favorite shot of the two of them.  She's so beautiful, and you can see he clearly loves her.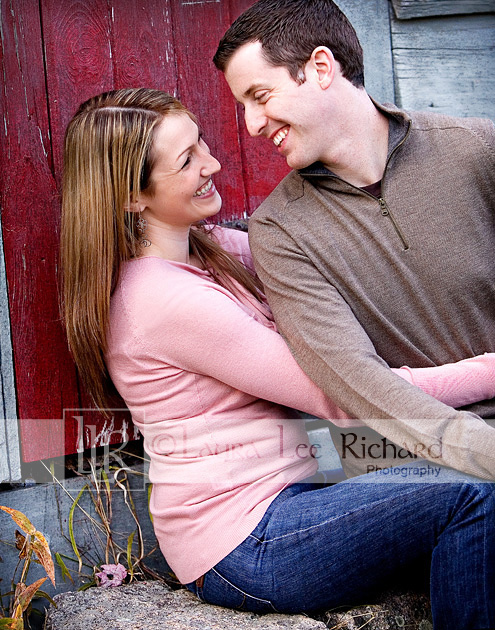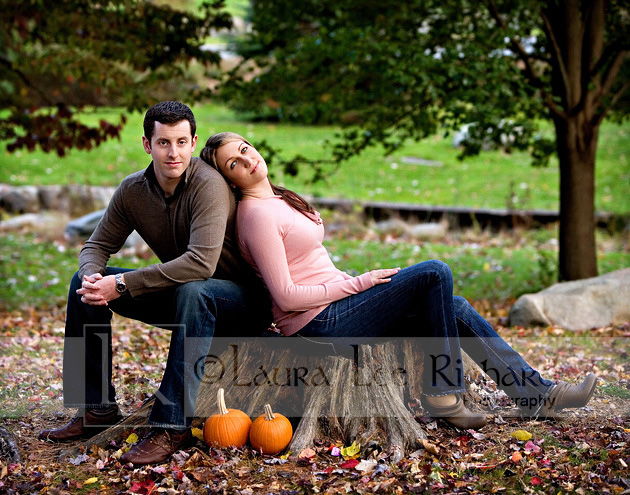 This is simply, a cool shot I set up, if I do say so myself. And I am. No one can tell me any different. LOL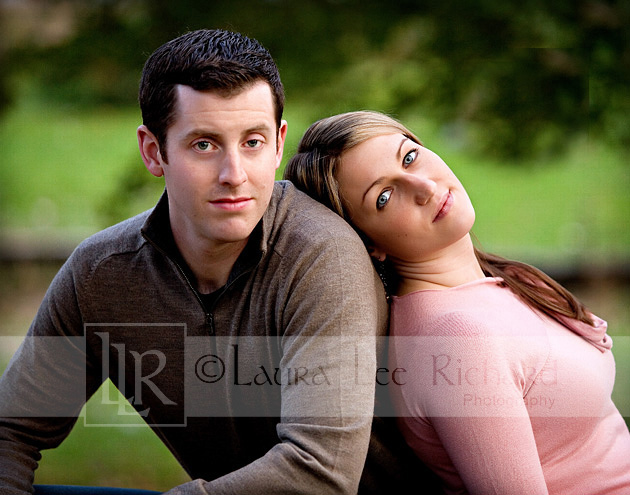 So here we have, a beautiful collection of the couple as fiance's to each other.   After a long courtship, a year+ engagement and wedding planning!  All leading to the day….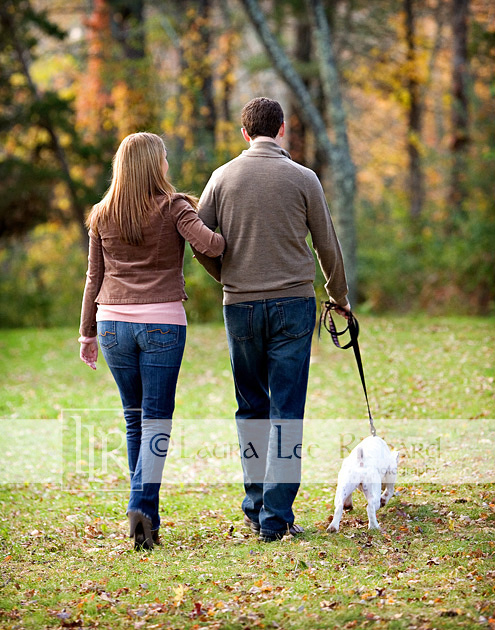 At the end of this month, they will celebrate their wedding day, and the first day of the rest of their lives, as husband and wife.  I wish them the wedding day of their dreams, on a perfect Autumn day, and all of the happiness two people can have, forever.
I hope you all enjoyed seeing the photos from this special session, as much as I enjoyed shooting them.  Thanks for letting me share some of my work with you!

******

Save
Save