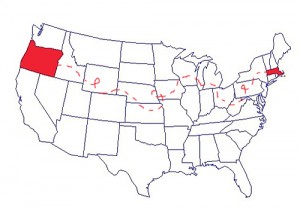 Have you ever heard of Flat Stanley?  Or the Flat Stanley kid's books his character is from?  Well I hadn't.  Or I don't recall, anyway.  Our oldest daughter does remember the books, but I have not been at all familiar with Flat Stanley, and neither had our fourth grade trio!  But we were about to get very familiar with him!  He was coming from Oregon, to stay at our house with our family, in Plymouth, MA, as an exchange student, of sorts.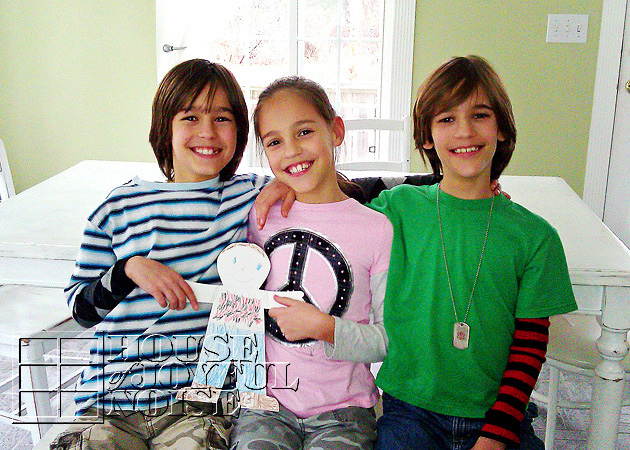 This is the day Flat Stanley arrived, and I told the triplets all about their new and exciting project!  (Please excuse the bad cell phone pic in this one shot!) Flat Stanley was not only going to be fun, but he was going to be a wonderful homeschooling project, loaded with excellent lessons.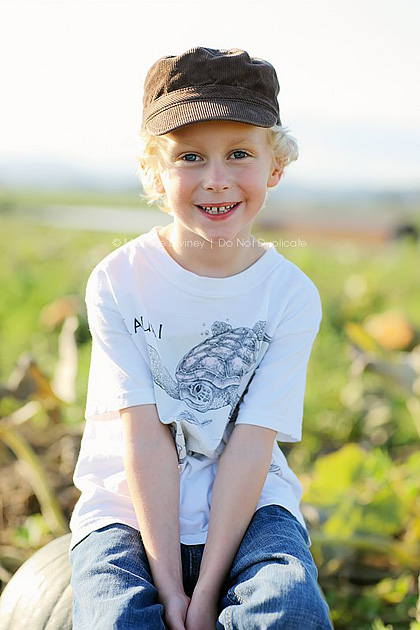 This is our little friend Logan. Handsome guy, huh? He's also so sweet, so smart, and the best big brother ever. He's just all about love. His mother and I are  friends.  When she was looking for some hosts to send Logan's Flat Stanley from his elementary school to where Flat Stanley could go and learn about a new area, and to take that info back to Logan's first grade class, we were all over it!  What a great class project this would be for our younger ones! And what a great area for Flat Stanley to learn about! Plymouth, MA is a town filled with much American History!   We couldn't wait to show Flat Stanley so many things, and see to it he enjoyed his trip. ; )
(Half the fun, was pretending Stanley was real.  And yet we learned even more about our area, right along with him.)
The following photos are just a few highlights of Flat Stanley's trip here in Plymouth, Massachusetts: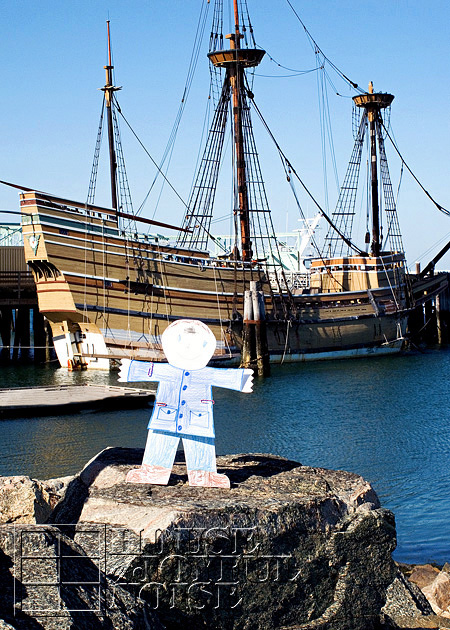 Flat Stanley in front of the replica of the Mayflower. (Also knows as the Mayflower II.)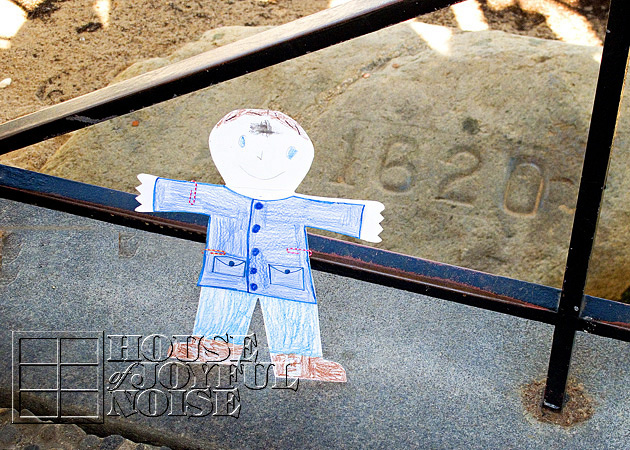 At Plymouth Rock!  He was very excited to see this rock he had heard and read so much about, in person.

Unfortunately, Flat Stanley came at a time that is a little off-season, in this tourist town. He really wanted to take a look around this gift shop we came upon, but this particular one was closed for the season. But that's not a problem when you are Flat Stanley!  He slipped through the door crack. He was looking for souvenirs to take home to Logan, and his class!  But of course, there was no one to ring anything up for him.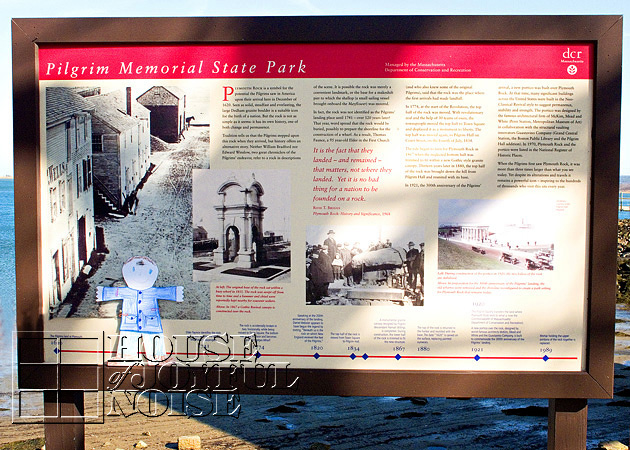 Stanley read this whole sign, to learn more about our area, and the historical events that happened right here!  It was a lot of reading for a first grader, filled with important facts and dates.  But Stanley found it so interesting.

One sunny day, we took Stanley down to the Cape Cod Canal.  It was windy and cold, but he really wanted to see the two bridges, the Sagamore and the Bourne.  The Canal walk/bike trail, runs about 7-8 miles, between the two bridges.  It was too cold to walk the length, but he did get to see both bridges!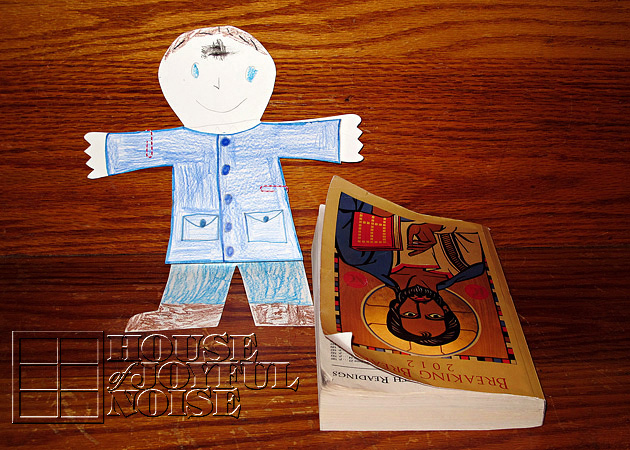 Of course Flat Stanley attended Mass with us on Sundays.  He also received his ashes on Ash Wednesday. (Were you wondering what was on his forehead, until now? ; )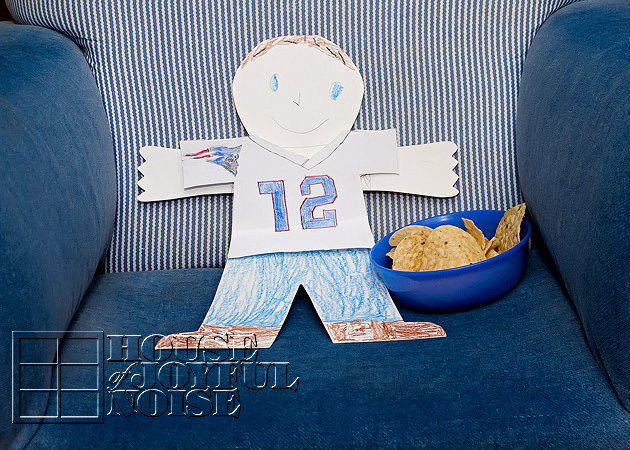 He had a great time with us on Super Bowl Sunday!
He cheered on the Patriots with us, like a true New England fan!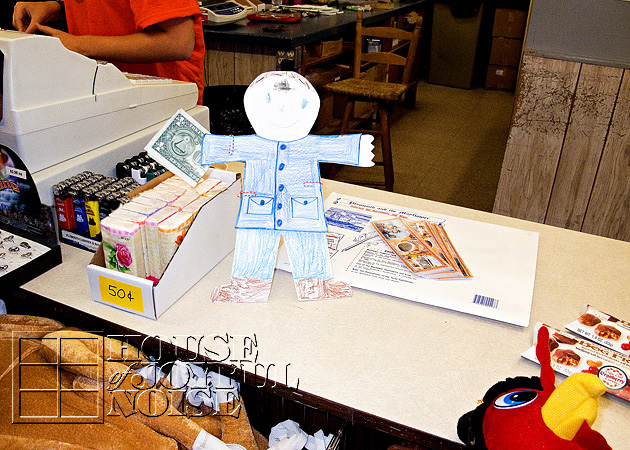 Here, Stanley finds some great souvenirs to get for his friend Logan, his classmates, and also the teacher of his class.
He bought everything with his own spending money!
Stanley is so thoughtful.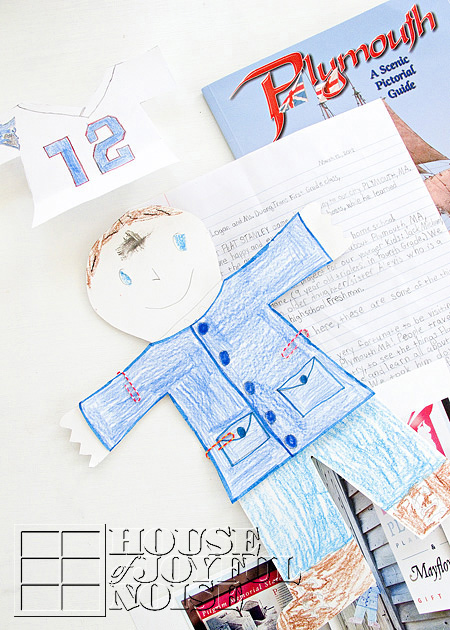 Since Stanley arrived with just a t-shirt on, the kids made him some paper-doll clothes: a warm jacket, and a New England Patriot's jersey. (As seen wearing on Superbowl Sunday.)
The kids also wrote a really great report, all about Stanley's stay with us, in Plymouth, MA. 
As their teacher, I was SO pleased with their report!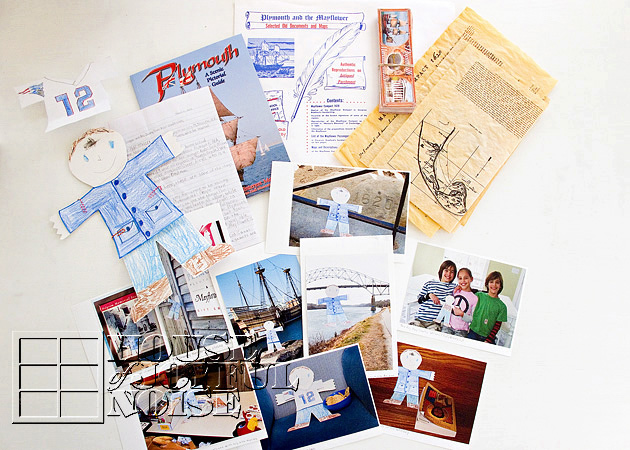 We had gathered together many great mementos to send back with him, to share with Logan and his classmates.  There was a nice educational Plymouth, MA guide book as a gift for Logan, and bookmarks for all of his classmates too!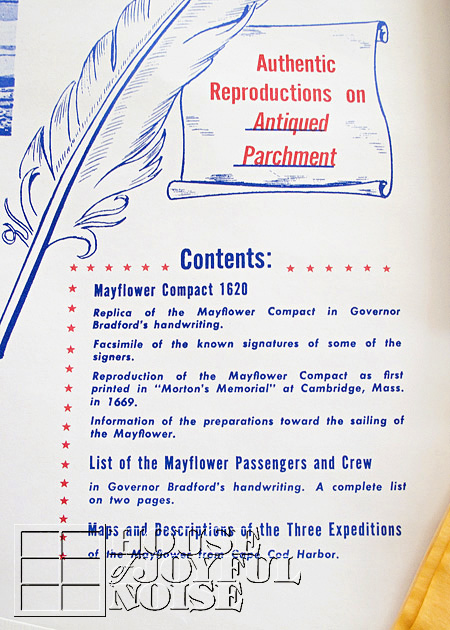 This was for the teacher and her classroom.   Do you see the contents list?  Check out what they look like….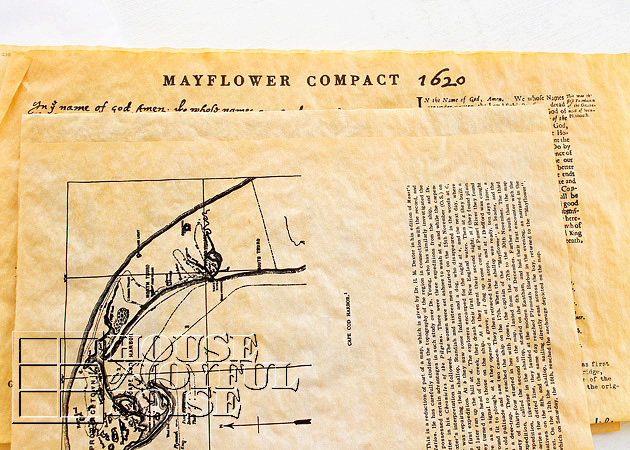 How cool is that, for a classroom to have?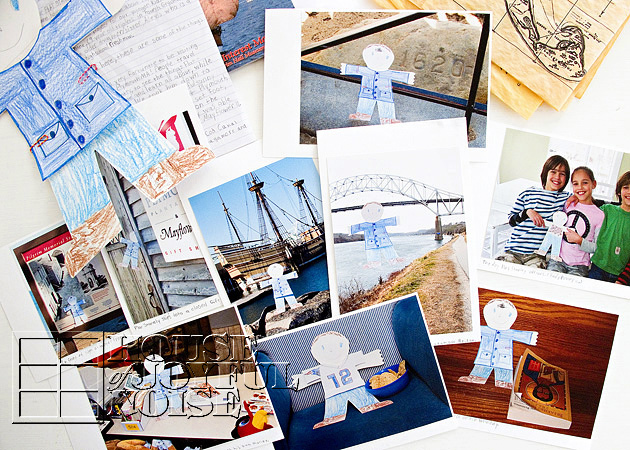 These are all of the printed photos of Stanley's trip, in this post.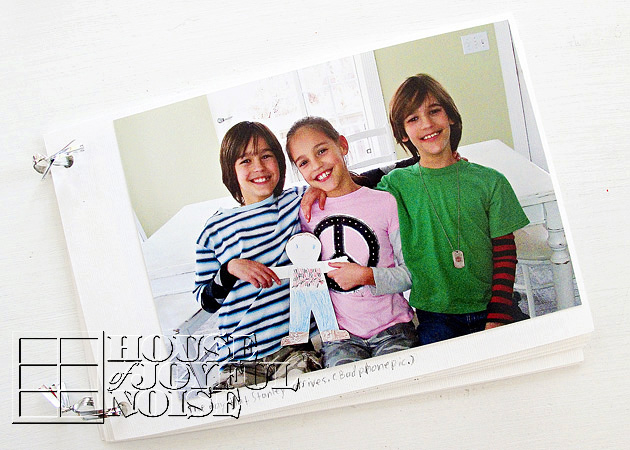 The kid's made a photo album to send as well, using the photos, card stock, sticky photo tabs, a whole puncher, and silver twist ties. They wrote notes under each photo in the album.
That way Logan's class could see all Stanley got to see while he was here, and Stanley could have the album as memories from his trip, and his stay with us.
In the end, we realized there were many lessons for the kids, in hosting Flat Stanley.  Here are some of the academic and social skill areas that were involved:
American History / Social Studies

Geography

Map Skills

Gathering Resources & Information

Organizing Information


Writing a Report

Handwriting

Spelling & Vocabulary

Addressing Packages / Post Office

and of course…..Being a Proper Host!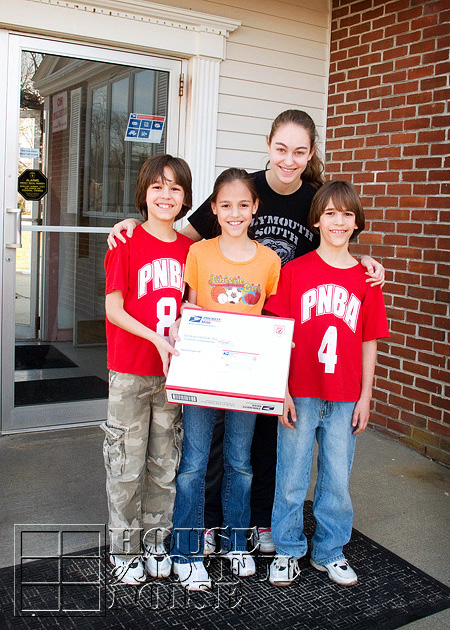 After a long good-bye with our new friend Stanley, we packed him and all of his belongings up in a box, and headed to the post office, to see him off!
It was a project we all enjoyed very much!  We hope Logan and his class, enjoy learning all about Plymouth, MA, from Stanley's education here.
Have you ever heard of these Flat Stanley projects? Have you ever sent one to another state, or hosted one where you live? Share a link to your blog post if you have one, or just tell us a little about it!
Save



Save