Free printables for you!

2021 NOTE – WE'RE SORRY, BUT THE FILES TO THESE PRINTABLES ARE NO LONGER AVAILABLE. 🙁
I have been having fun designing some 4th of July printables to share with you, to add a fun red, white and blue themed touch to any cookout or celebration you may have planned, with family and/or friends. (Or, you can even print the cute Bitty Pennants out and string up in your home!) These are the little details that make hosting a gathering so fun to plan, and also the details that impress your guests, and make them smile. So I hope you like them! I tried to design them with simple direction right on them, to show you how easy they can be to prepare. But I will give you some printing tips, at the end here as well, after you look at the previews of the printables in this post. But first . . . . . .
*IMPORTANT NOTE: *Do NOT save the images of the printables you see below,but rather use the download links after the images at the end, for the full size printables. What you see here are just low resolution previews, and not suitable for printing.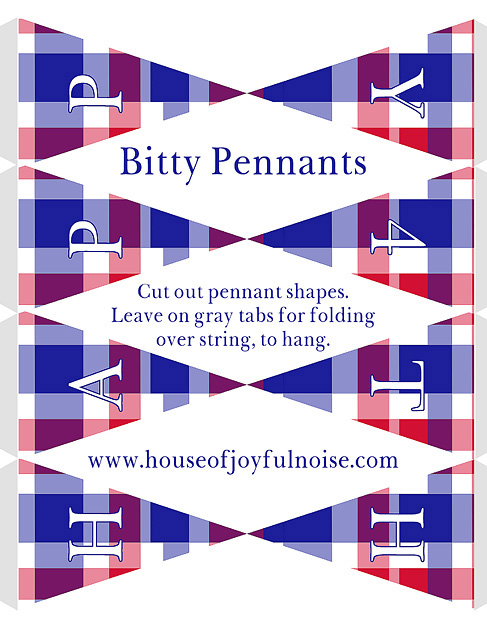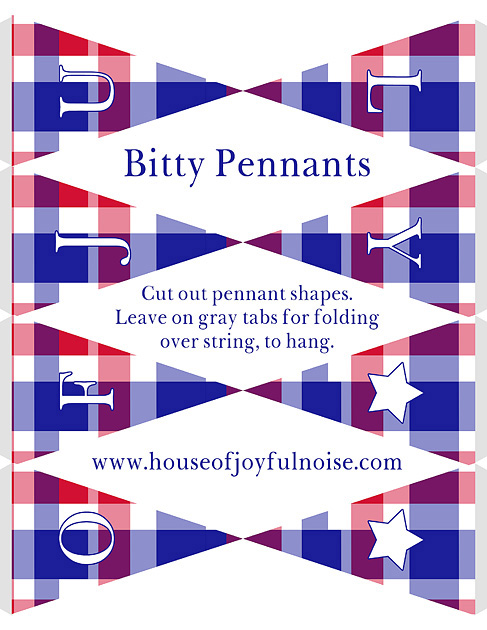 I must say, I think these Bitty Pennants are adorable! I gave them some tabs, so they can be folded right over some thin ribbon or string, and then just secured with a little piece of tape. If you choose to download the pennants, please note that you will need both Part 1 and 2.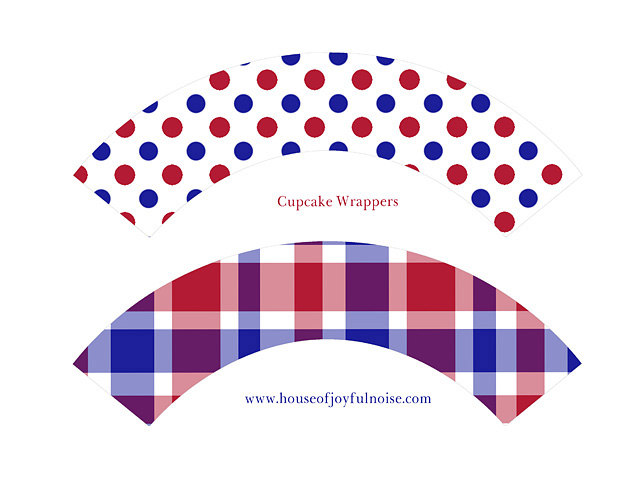 These wrappers, designed for cupcakes, could possibly also be used around the bottom of those short clear acrylic cups, filled with fruit treat ideas like these.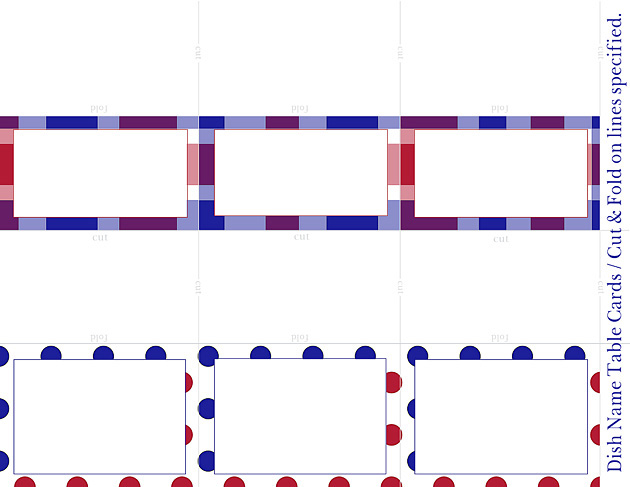 How cute would these little cards be, sitting tent-like on your food table in front of each dish, letting guests know what's on the menu?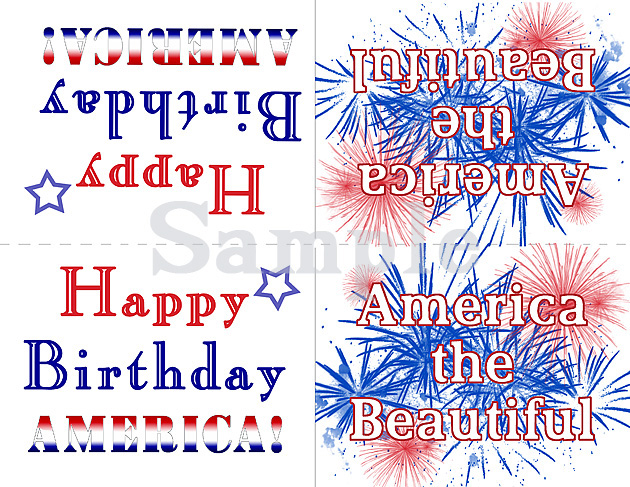 Lastly, these cards I actually designed last year, but decided to offer them all to you again. They are a bit bigger cards, and print as a full 8.5 x 11 sheet. All you need to do is cut on the solid line, and fold on the dotted. You can hang them to spin on strings, put them tent like on the tables, or slide them under a glass table top. They are like birthday cards for America, and really remind everyone the reason for celebrating, and the gift that our freedom is.
Printing suggestions: I recommend printing any or all printables at least on some good cardstock, as opposed to regular printer paper. Be sure for each download you choose of the links below, that you choose the correct orientation for printing, as well as your highest quality printing setting! Also, if you'd really like to get vibrant colors closer to what you see on your computers, try printing on matte photo paper.
With that, here are the download links, for the actual full-size printables. Just click on the link, and when the image comes up, right click, and 'Save Image As', to where you will be able to a location where you will find them on your computer. (Again, do not save and print the images above, or they will look terrible, and waste your ink and paper.)
I hope you enjoy these, as well as your celebrations of fun, food, family and friends!
HAPPY BIRTHDAY, AMERICA!

*******End of Post*****
This long single image below for Pinterest pinning! : )



Save
Save