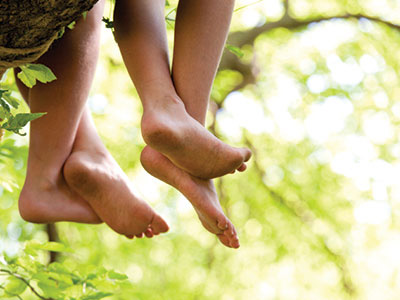 I know you'll hardy be able to even fathom this, but I was not an easy kid to raise. No, it's true. Not from the time I was little, all the way through my teens and early 20's. My mother even had a nickname for me: 'Mouth'. And no, she wasn't likening me to Steven Tyler or Mick Jagger. She was referring to my frequent fresh-backtalkin'. My mouth seemed to have a mind of it's own, and it was pretty sharp, blunt and quick-witted! Or I thought so, anyway. My mother; well, she wasn't so impressed.
I wasn't clueless about the stresses my parents were under all of those years. They suddenly found themselves raising 5 complex kids, had great financial struggles, and were dealing with a host of other issues including health, extended family matters, and the frustration of trying to make dreams come true, for us all, out of nothing.
Knowing all of that at the time, I clearly was not clueless. I was simply….selfish. Too wrapped up in me, myself, and I, to make their role as parents any easier. Instead, I made it all so much worse. I honestly, don't even know what I would do with me, if I was my parent. (Although in her moments of sheer frustration, my mother did vocalize her wish upon me, a time or two, that I might have a kid just like me, someday.) I can only imagine the frustration and hurt I must have built up in my parents, on some days. My mother in particular, since my father worked so many hours, and my mother was the one there, trying to raise us the best she could. I was enough to handle on my own; never mind that there were 4 other kids being raised, besides me.
How did she manage? Where did she turn to vent, when she had 'had it up to here'! ( I can still see her today, referring with her hand to that level juuuust over her own head. ). I know she had some good friends (who also had kids) who she had over, who she had coffee with, and she was always shoo-ing us back outside because they were 'talking'. Or, sometimes, I'd see the curly cord from that horrid green colored phone on our 70's wall-papered kitchen wall, snaked through the crack in the doorway to the pantry, where she was talking to someone. Maybe even crying. [Read more…]