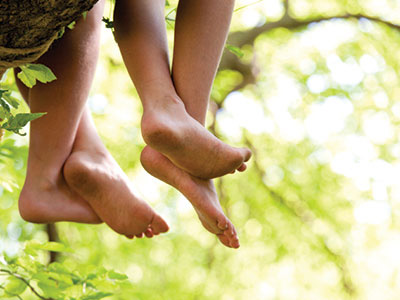 I know you'll hardy be able to even fathom this, but I was not an easy kid to raise. No, it's true. Not from the time I was little, all the way through my teens and early 20's. My mother even had a nickname for me: 'Mouth'. And no, she wasn't likening me to Steven Tyler or Mick Jagger. She was referring to my frequent fresh-backtalkin'. My mouth seemed to have a mind of it's own, and it was pretty sharp, blunt and quick-witted! Or I thought so, anyway. My mother; well, she wasn't so impressed.
I wasn't clueless about the stresses my parents were under all of those years. They suddenly found themselves raising 5 complex kids, had great financial struggles, and were dealing with a host of other issues including health, extended family matters, and the frustration of trying to make dreams come true, for us all, out of nothing.
Knowing all of that at the time, I clearly was not clueless. I was simply….selfish. Too wrapped up in me, myself, and I, to make their role as parents any easier. Instead, I made it all so much worse. I honestly, don't even know what I would do with me, if I was my parent. (Although in her moments of sheer frustration, my mother did vocalize her wish upon me, a time or two, that I might have a kid just like me, someday.) I can only imagine the frustration and hurt I must have built up in my parents, on some days. My mother in particular, since my father worked so many hours, and my mother was the one there, trying to raise us the best she could. I was enough to handle on my own; never mind that there were 4 other kids being raised, besides me.
How did she manage? Where did she turn to vent, when she had 'had it up to here'! ( I can still see her today, referring with her hand to that level juuuust over her own head. ). I know she had some good friends (who also had kids) who she had over, who she had coffee with, and she was always shoo-ing us back outside because they were 'talking'. Or, sometimes, I'd see the curly cord from that horrid green colored phone on our 70's wall-papered kitchen wall, snaked through the crack in the doorway to the pantry, where she was talking to someone. Maybe even crying.
So maybe in those instances too, she was venting to a friend, and getting some sympathy and support. I think my mother had more than the average parent's stresses. So if she needed that support, I sincerely hope she was getting it, by confiding in those who loved her, and who she could trust.
I am sure she had much to get off her chest, about me, alone. And all I can say is:
I thank God there was no such thing as Facebook, when my mother was raising me!
So here I am, a parent, of 4. I am a blogger, quite obviously, and I have two Facebook accounts – my personal Facebook, and the Facebook Page for our blog. And I am with my kids pretty much 24/7, since they are homeschooled, except for my oldest who is more independent and is sometimes, elsewhere.
Being on Facebook most (of my various social media accounts), in particular, I see a whole lot of people venting about their kids. I get that need to vent. I really do. Especially in the moment of upset and frustration, and there is no other adult available for you to vent to. Facebook is always there, and for some people, it's a way they can get it out. And it feels good to hammer those keys and gripe about it. Hitting the ENTER button, with the drama of an exclamation point, can probably be especially gratifying! Often times, your status immediately reaches the eyes of your many, many friends, who are in there homes or offices all over the nation, quite possibly nodding with empathy, because they know just how you feel! Many will have their own stories to share, just to show you that they truly can and do, commiserate with you. It makes you as a mother feel…..supported. Validated in your upset. Not alone.
To be clear….I am not talking about Mama's venting how tired they are. Or what a mess of a day it has been. I think those are vague enough, if you must get it out to someone. I am talking about specifically venting about your children, by name, and the details of the problem at hand that they have created. Really 'calling them out' on a public forum. (And if you ask me….even if it's to just your selected FB friends, it's still a public forum.).
Listen, I don't want anyone to think I am really criticizing, or 'judging' other parents, here. ( Although I know it's bound to happen anyway. Someone, somewhere, is going to get defensive, and insist I AM judging.) But I'm really not judging. I don't think they are horrible parents, because they do this. Lord knows sometimes I read these statuses, and I can relate myself. I can feel for them, because maybe I have been there. Or simply because I can sense….it's all just getting to them, in a bad way. It's a tough day. Maybe another one. ***Whether I can relate or not, I have stopped and said a quick little prayer, more times than I can count…..'Please give this Mama some extra strength and patience today….She's getting worn down'. *** So it's not about putting down other parents.
But I do have some questions, I think we should ask ourselves.
Is it really honoring our children? Is that protecting their privacy? What about their dignity? While I sometimes feel bad for the mother struggling that day, more so, I feel bad for the child(ren) she speaks of.
Let me put it in this light for you.
My oldest child is on social media now. All over the place. And….she has her own blog.
Can I tell you how thankful I am, that she doesn't share with the world, all about the days when I am less than a perfect parent? Because, I'm telling you Friends, there have been some! Oh, I know some kids do. (Vent about their parents, on social media.) But mine better never. A situation similar to Hell may arrive right at their feet, if that ever happened. And then I'd take their technology devices, throw them into the flames, and possibly toast a marshmallow.
Because I am indeed-short-tempered. And I do and say much, before thinking, all too often. I work on it every day, and am in the position of needing to apologize, a lot. It's one reason why I love my laptop so very much, for communication. The keyboard gives me the grace of time. By the time I get words typed out, I have often come to my senses and realized it's not wise to post such a thing. (But….it did feel good, hammering it out!). I have the chance to….try and get my words right. And ponder if they are worthy of sharing, at all.
My point is, respect needs to go both ways. Always really. (I'm working on it, in real life, as well!) But social media can be used for a whole lot more good, than spreading our moments of frustrations with the world, for the sake of venting. Does anyone's time need to be eaten up, reading about someone else's miserable day, anyway? I don't think so. And one can say…."If you don't like it, then don't read it!" But you can't very well know it's something you wouldn't care to read, until you have already read it. Right? Well, shoot.
In truth, this whole concept should be applied to not just our children, but our husbands/wives, family/friends, and anyone else we love and care about. But this topic discussion today is specifically about parenting, the hearts of our children, and our duty to protect and honor them.
The way I see it, no one is perfect. Everyone makes mistakes, whether you are a parent or a kid. Those rough days, or situations that get a little heated, will blow over. We are called to apologize, ask for grace, and try again. We will all have a better day, or calm down, and be sorry for the way we mishandled ourselves. There is no need to put it out there on the internet, to live there forevermore. (Yes, even if you delete it afterwards.)
Aren't we all just finding our way, in our respective roles, within our families? I've never been a Mama of 4 kids this age before……my oldest has never been 17 before….my trio has never been in the throws of, well…..see, that's kind of their private business. Isn't it? And they probably would not want me to share that with the world. To us, it may seem like no big deal. But to them….it's their dignity. And we need to think of that. Sometimes, it's just not about what we do on a whim. It's about who we are affecting, just doing our thing, on a whim.
And that's kind of my point….thinking about the other, and not just ourselves and what we feel like doing, in the moment of struggle.
I just think it's not really fair, or kind, or respectful of our children's dignity, to criticize them on social media, of any kind. They are making mistakes, just as we are. No matter how foolish of a choice they made, or how long ago 'they should have known better', it doesn't mean they deserve to be humiliated like that. Even if they don't know it, because you're not Facebook friends. (Oh….btw, you should most definitely be Facebook friends with your children! Hello.) But that kind of internet activity is not love. That's not grace. That's just not…..right! They are growing up, and making mistakes along the way, just like we did.
Or "I" did, anyway.
<Sigh.> It's sure a different world than when most of us adults where little. Our mothers had to dial a phone, and hope the ear they needed was home, before they could complain. Nowadays, it seems every move people make or place people happen to be at, needs to be documented on our social media, so everyone else knows.
This is what I am eating, and where I'm eating it at.
Here's a picture!
I'm so sick today.
I'm thinking I might….
While I admit is it fun to see the details of people's every day life, I've never gone that far myself. To just keep everyone updated of my every moment of my day. I'd just feel…naked. Like, the world doesn't need to know what I am doing or where I am, every second of the day. It's hard to imagine they'd care, even if it it does seem to be the way of the world.
You're right. Not everyone practices sending vents, in full-color detail, directly to their social media accounts. But some do. I've seen it. A lot. Maybe you have, too. And if you happen to do this kind of thing, or have, I hope you have stumbled across this post, are reading it now, and feel nothing more than a gentle reminder. A perspective in a new light, to consider.
I realize some people are so spontaneous. And oh how I envy that quality sometimes!! I'm really not. (Spontaneous, I mean. Well, except my mouth. My mouth is the only spontaneous part of me.) I think twice, maybe 3 times or more, before I put something on the internet. I drive myself crazy, sometimes. I'll probably reconsider publishing this post 10 times more, before I actually do. IF I do.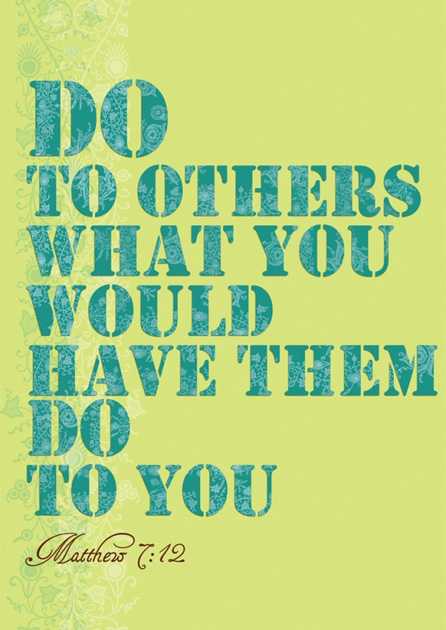 I'm just saying, to anyone it may apply to, maybe exercise the same respect for your children, while online, that you would like from them. Maybe keep in mind that, they may do what they see you do, either one day, or today. Because when you chip away at your child's dignity, you really rob them of their own self-value, and self-love. I know you don't want that. Because, as frustrated as you are in any given moment, I bet you love your children more than anything in the world. Maybe you never thought of it this way. But as parents, it's our duty to build others UP, not tear them down. And that certainly includes our children.
So say a prayer. Rant to God, or your spouse, Take a deep breathe. Let the urge to react pass by. Call a friend! But think twice, before you touch a keyboard. Especially the ENTER button.
Parenting is a tough job. And most of us can remember it wasn't always easy being a kid, either.
Mutual respect for privacy and dignity. In the name of love. That's what I'm talking about, People.
Let's all pray for each other, for grace, guidance, wisdom, patience and mercy. We'll get through this hood, we call parenting, together.
It's a gift, and one of the greatest we have ever been given. Even on the hardest of days, we know the truth of that, deep in our heart. Let's remember it.
Thanks for reading.