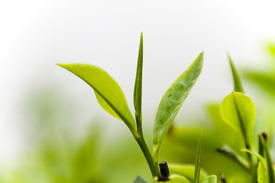 I know.
The title….it sounds a little dramatic. But it's pretty much the conclusion I have come to, after recent events. You see, I can be pretty darn stubborn. God knows this about me. I think maybe He tried many times, to get my attention. But I, being as stubborn as I can be, unwisely dismissed His obvious and gentler signs. So, I think just maybe, He pushed me down the stairs. Literally. I have 2 things to say to that:
"OWWW!!"
"OK, I'm listening now."**Important to note: This is a true story about my health, and the wake up call that changed everything. The happenings of these events actually took place quite some time ago now. I typed this post out as a therapy of sorts, and because I felt it was a story that needed to be told, to other women. In particular, other mothers. But I didn't have the courage to post it at the time, until now, well over a year to year 1/2 after the events. It's just a little more personal in nature than my typical posts, and involves speaking of my mother as well – whom I did and do love so very much. But as my mother, her story is very much interwoven into mine, and an integral part of the story as a whole. It's only her permission I would seek, to speak of her. So I'll presume I have some blessing from Heaven, for the bigger purpose of possibly having some positive impact on others. Perhaps even saving lives. Her story was never a secret, to the many (many!), who loved her, anyway.
**Also note: Though I cannot imagine anyone would disagree with me, the details and mentions of my mother are stated as strictly my own personal viewpoints, opinions, and experiences. I am not speaking on behalf of anyone else, but myself.
In conclusion of this prelude, I would like to state that I have made the many little and good changes in my life, that I needed to make, and all for the better. – Laura(January 2012)
I'd venture to guess, I'm like many other mothers.
Not all, but I am quite sure there are some mothers out there who may read this, and feel they can relate. I'm the one who is always thinking of the health and well-being, of my family. That includes nagging my husband. (I say nagging, because I cannot tell him what to do, and he knows he doesn't have to listen to me. Who told him that?). He happens to be quite healthy. (Perhaps, thanks in part, to me ; ). He has never had surgery of any kind. Never been hospitalized. He did have to go to the ER once though, which brings to mind a hilarious fishing story, I must tell you sometime. But he just does not think in terms of protecting his health. He gets exercise, by accident, by working hard. (And we're thankful to him for that.). He has a wicked sweet tooth, and if left to his own accord, just eats and drinks whatever sounds good to him. Wearing a mask when paint air-brushing, or working in very dusty construction environments, is a repetitive battle between us.
But what I can do, and I DO, is encourage and enforce any and all healthy habits in my children, that I possibly can. On a daily basis. And, I'm good at it. I am the one, that makes sure they are eating a balanced diet, when looking over the day as a whole, and within each meal. I monitor their sugar intake (which minimal, on treat/surprise basis, and they thank me for it). They have developed such healthy eating habits choice: They rejoice out loud, over vegetables at dinner many kids despise, drink tons of water each day, etc. I see so many healthy habits, in terms of consumption, took root with them long ago. I see to it that they get their regular physical exams, eye exams, regular teeth cleanings, orthodontics, keep them clean, teach them how to shower and properly brush their teeth, make sure they get enough sleep, etc. They get plenty of daily exercise and fresh air, and play basketball, volleyball, flag football, and ice skating.
Of course, health comes in many forms. Body, Mind and Spirit. So I also foster their education, give them the tools to nurture their inner passions and dreams, encourage them to serve others or get involved in a ministry that speaks to them, and most importantly, guide them on their path in their faith, to becoming God-loving people, who feel called to serve others with compassion, are kind, and have a general strong and good character. What drives me to oversee and regulate these things, is the same thing that drives any good mothers: I want my children to be, now and forever, healthy, and the fulfilled beings God calls them to be. That takes forming good habits for life, and the earlier they start, the more natural such a lifestyle will be for them. I love them with all I am, and so of course, I want the best for them. And anyway, this is the JOB God assigned me to, in blessing me with them. Right? It may sound like a tall order, but it all comes quite naturally for me. My LOVE for them, is my incentive.
It also comes just as naturally for me, to put myself, last.
I say these 2 words to myself, all too often: "I'M FINE." And more times than not, if all is well with my kids and husband, all is good in the world. I'm taking care of business pretty well. In my own mind, I have taken what I thought was acceptable care of myself. For instance, I don't eat a lot of junk either. The kids do eat full blown breakfast and lunches. I mean, I chuckle at their courses. It must be the Italian in their blood, as every meal seems to be a real event. Me? Well, I eat when I feel like I need to. Usually because something is not feeling quite right. And then I think, "OH, maybe I should eat." So I stuff a quick carb in my mouth, or eat an apple. As long as it's fast, because by golly, I have important things to do today! Everyone tells me, that since I homeschool, and have triplets and/or 4 kids, that they are sure they (the kids schedules) keep me running around, and they just don't know how I do it. So I just go with that, and check off exercise. ; ) I have had medical appointments I should make, but REALLY……DO YOU KNOW how many appointments and commitments I am running my kids to on a weekly basis? I really don't need any more appointments on my calendar, thank you very much! And for what? I'M FINE. Oh, I may go to one I can't get out of now and then. But generally, if I can get out of doctor appointments for myself, I do. Check-ups? Ppffftt! I'M FINE!
I should know better, really.
My own mother's health, was never good. I loved her very much. She was a woman of deep and obvious faith in God. She lived it in most every way. She was a strong woman, except for addressing and correcting the treatment of herself. Her addictions, as I know they were, had a lifetime hold on her, that in my eyes, she never tried hard enough to beat. Her health and bad habits, were a constant source of tension and argument, between us. I was a difficult kid to raise. As a teenager, especially, I really gave her a run for her money, and pushed her limits. But the older I got, and especially after becoming a mother myself, I really came around to understanding where all of her rules and fretting came from: Love for me. She and I really came full circle, and became very close, in the many years before her passing. Except for the health issue. She was a heavy smoker, did not have healthy eating habits, did not get good exercise, and generally would not get it together. Heart disease and cancer ran in her family, and most every one of her siblings had already died from these things. She was the baby, and was digging her own grave. It was killing me to see her do it. I knew we would lose her sooner than any of us wanted, if she didn't make efforts to get healthy. We argued about it many times, and I even went so far as to bravely throw her great faith in God, in her face. Using God's Word, to make her listen. Because she sure was not listening to me. But it didn't work.
Her health issues put our whole family through hell many times. After that quadruple bypass heart surgery, she went on to have an aneurysm under her heart that required another emergency the doctor did not expect her to live through. But she did. Then, they couldn't get her off life support with confidence she would take over breathing on her own. But she did. However, she spent 5 months in a rehab facility (where she resumed smoking, as it turns out), finally got home and recovered once again. But, she had a stroke a year later, and lost her speech, some motor skills, and ended up in a wheelchair. My father took care of her through it all, and living 2.5 hours away, we went out to help as much as we could too. Believe it or not, she really bounced back from all of that as well! She was a 'bull', as my father often said. She was tough stuff, but she had said many times she really looked forward to going to Heaven and meeting Jesus, and the Blessed Mother (she loved the Rosary), more than she had the will to fight to live on earth. But she did. I had prepared myself mentally so many times, for my mother's imminent death. She gave us all multiple opportunities. But it was 3 years following her stroke, when she seemed to have more brightness in her eyes, and spunk than ever, she died of a sudden heart attack at home, alone. It sounds odd to say, but it really was unexpected, at that time. We were shocked, and devastated. All of my emotional and mental preparation, was for nothing. For the first time, I truly felt what real grief was. And I was mad at her too. My mother was a beautiful person, who really lacked some discipline with her health.
But I, am not my mother.
Right? In now knowing what my mother's lifestyle was like, you may be able to imagine why I have presumed myself to be some better picture of health. I am not a smoker. Oh, I was, in my late teens and early 20's, but I quit that long ago. Over 20 years ago. And I cannot even begin to express how much I despise cigarette smoke, anywhere around. I will go to great lengths, not to expose my children to it, in the least amount. Even outdoors. No one is aloud to smoke anywhere near us. I do not get the foolishness, of smoking. I find is a repulsive habit. My weight is considered perfectly acceptable, for my height. Quite in the healthy range, I have heard, at my rare doctor appointments. I'm a busy mom, so I get enough exercise. I "eat to live, not live to eat". (How's that for justification? ; ) I'm running around all of the time. I'M FINE!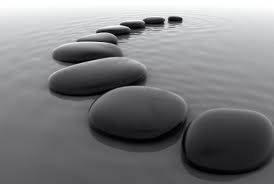 This is where the story gets…..eye opening. Possibly comical.
Many weeks back now, I had been having a few really rough weeks. To put it simply, I was T I R E D, and I was feeling quite pathetic. Throughout my days, I was doing only what I had to do, for my family and home. I was sending my kids, to get me things in the next room, because the idea of getting up to get it myself, was an overwhelming thought, to me. I got tired from just standing at the sink, and washing dishes. I sat on the couch all I could, and flat out lied down and snuck in a nap, if I could. I'd catch a glimpse of me in the mirror, and be shocked at my appearance. I mean…I looked like hell. There was no 2 ways about it. I looked like I hadn't slept, in weeks. I was taking a shower and going to bed, soon after dinner. Are you getting the picture? All the while, I was really starting to feel very down about myself, and my lack of any energy. I wondered, "When, did I become this pathetic? I am the picture of lazy. But I'm just so tired. Tomorrow, I'll do more." I was really just having one dark day, after another, for weeks.
Then the day came along, when my husband showed me the mail. There was a letter from our life insurance company. Apparently, they had put my policy on standby, because I had not followed up with a doctor, following my ER visit over the previous summer. (2010) It said something about severe anemia. Oh yeah…..Well to make along story short, that summer night some months prior, I had woken up during the night with chest pain, and after not being able to take a good breathe, tingles my arm which then went numb, and breaking out in a cold sweat, I was sure I was suffering a heart attack. Mind you, that's how my mother died, so I was freakin'. I went to the hospital via ambulance at 4 a.m., and asking them to pu-leaz not use any sirens, and wake up and scare my children. So anyway, doctor staff at the hospital had a few vague guesses as to what happened, but what they were most concerned about was unrelated, but something they had discovered with the blood labs they ran. They told me I was eanemic, and they were extremely concerned about that. The doctor went on and on at my bedside, but what I could hear most, was my own happy voice in my head, "So, I wasn't having a heart attack like my mother? For real? I'm good? Sure, o.k., take this iron every day….O.K. Gotcha! I'm so out of here!" I was so grateful to go home to my family. A call later from my own physician, informed me I probably suffered a bout of Pleurisy. I did start taking the iron they suggested, but I found it caused other problems. 🙄 So I quit. No time for that.
But here were those words in front of me again, on this insurance letter:
Severe Anemia. It sounded familiar…..more familiar than just from the ER. Hmmm. Maybe THAT was why I was so tired lately? But in the big picture at that moment, with that letter in my hand, I was concerned about the life insurance policy thing. I just needed to know that was active. So darn it all……I was going to have to make an appointment to go to the doctors, I guess. I did, that day. I went to bed early again, that night.
I slept good and hard, until I woke up because frankly, I had to go potty. Badly. Like….bladder about to burst. Much to my disappointment, there was no ignoring it and going back to sleep. So I dragged myself up, went, and got back to bed as soon quick as I could. Which, frankly, was not very quick. Lying in bed again, I realized I was winded. "Really?" I thought. "From going potty?" Just then there was a great big crash upstairs. I mean…..the house shook. I thought our youngest daughter must have fallen out of her bed in her room above us, but she never cried or called us. I could not even believe it, but Michael did not even jump, or miss a beat with his snoring beside me, when the crash happened. I was annoyed with that. I grew increasingly irked, because now, I was continuing to hear….something upstairs. Scampering. I thought then, maybe Olivia knocked something off her bed, and now she was searching under her bed in the dark, trying to find it? But it went on, and on, and on. I wanted to wake Michael up, to go check out what was happening up there. Because I did not want to drag myself out of bed, and climb those stairs? But then that made me feel pathetic again. I said to myself, in my head, "Really. You are going to wake up Michael, who is clearly quite deeply asleep, because you are too lazy to get up and go check yourself." That chat with me, made me feel bad enough to throw the covers back once again, and go check myself.
I turned on the stairwell light, and began the climb of the stairs. There seemed to be more steps, than the last time I went upstairs. But finally, I was standing in Olivia's doorway, looking at her sound asleep on her bed. I could hardly believe my eyes. But, as I stood there and listened…..there was that noise again! But she was asleep. I wanted to check my oldest daughter's room behind me, but all I could really think about was, "I can't stand here. I want to sit down. Michael needs to do this." So I started back down the stairs. I remember thinking, "It's a long way to my bed from here….", and I felt like I was dreaming for a second. Next thing I know, I was in a whole lot of pain, and in a heap at the bottom of the stairs. I was trying to stand….as the whole family was jumping out of bed and awake now, wide-eyed and shook up, wondering what just happened. I had fallen all the way down the stairs, and desperately did not want my kids to see me like that and scare them, but I could not find which way was UP.
I eventually got to my bed and got my feet elevated. Michael got the kids settled and back to bed, and when I finally felt 'right' again, I knew something very telling just happened. I had not just slipped or fallen down the stairs. I literally go so weak, that I literally collapsed and passed out. I. Hurt. Everywhere. But I began to figure out what happened. Not only that night, but had been happening for weeks. I had to guess that I was running lower, and lower, on iron. And that night, I just about bottomed out! Suddenly, I was sure it was that anemia problem. Good thing I had an appointment in a week or so. But the next day, I started taking that iron I was supposed to. Honestly, after 1 day, I felt like a new woman! That confirmed to me, it was the iron deficiency issue I had been dealing with the past few weeks. NOT Lazy Syndrome, as I feared.
I realized over the next few days though, that the incident really shook my kids up. I was limping around, everywhere we went. Still tired, but less so. But I was just bruised and battered all over, from the stairs fall. And there was a familiarity to my state, that made me remember some other past situations I apparently had chosen to forget. Like the bad (bad) shower fall I had, just a few years ago, when I closed my eyes for a second, and lost all balance. I was extremely tired in those weeks too. It was around that time that I had gone to a pressured-into physical exam, needed or we would lose our doctor in that practice, or something. This visit, I was not seeing my own doctor, but his own physician assistant. I hadn't met her before, but when she came in, she said almost immediately, with quite a puzzled tone, "You know, I don't really know you. But are you tired? Because you look really, really tired to me." I responded that I was no more tired than I was usual for me. I was kind of used to 'pushing through'. She said that wasn't normal. Even for moms, and ordered a full blood panel of work. There was some iron/B12 issues, and that was why I was so tired. (Uhh…..anemic. Yes. Guess that was the word they used that time too.) As I recall, I even had to go for regular B12 shots for awhile, until we found the little pills worked well enough. When I took them.
The fall down the stairs not only scared me, it scared my kids. The doctor appointment and subsequent blood work I had done, showed I was 'Severely Anemic'. That, after lots of daily iron for a week. So I knew….it was SO much worse, a week ago when I collapsed on the stairs. I knew, and it haunted me…..I could have hit my head, and died. And really, I guess I don't eat well. Not enough, and not at the right times. It's not balanced. Not to mention I probably should be exercising, you know, on purpose. And there was a few other meds I've been supposed to be taking. But you know, I've never liked the idea, of having to taking medication. So it was another thing I was probably not doing well. The revelations were really just snowballing. Oh yes, I should know I should be taking better care of myself. But really, it was the fall down the stairs, that really woke me up. Made me realize, I should be doing all I can, to be here, well and healthy, for my children. I really want to be. I do not want to put them through, all I went through, as a result of my own mother's neglect of her health. I don't want them to suffer the grief of losing me, that I did with her. Especially given that they are much younger. They need me. ME.
I Get It Now.
I feel guilty, for having ignored the signs all along the way. I mean, what a fool. I can hardly blame God, if it was Him, giving me a swift kick of His sandal in the backside, for a little wake-up-tumble. If it was Him, and I think it was, I thank Him, really. I am eating more frequently now, and really making sure it's balanced food groups. I am exercising, on purpose, regularly, and getting my heart rate up, at least a few times a week. I have had several doctors appointments now, and yes…..it's as much as a hassle as I knew it would be, and it is a great big pain, fitting such extra appointments on my already busy-enough calendar. I am working on taking all of the medications (supplements of sorts) I was supposed to be taking. There is one that is taking a bigger commitment to stay on, that I am also coming to terms with, because I know I need it. (There's a good few, for more than I wanted to get into this time. Mostly just the way I am made up. Like the low iron, no matter how much iron rich food I eat. And a B12 deficiency to boot. I simply need to supplement these things, forever. Then there are genetic numbers, as well. But this is long enough, don't you think? I can say I have always been dismissive of having to take medication. Until I realized I had to, for various things.) I have a weekly pill box now, with everything I need to take daily. And I really do. Yes, it's kind of a bother. But my children, my family, they are worth it. For gosh sakes, who would keep everyone else healthy around here, if I was gone? While I have never had really bad health habits, I could be a better example, and have really good ones. I should be a SHINING EXAMPLE. After all, I know from experience, that a mother's lifestyle, can effect her children's lives and hearts, in so many ways. I'm seriously working on it all now. BALANCE. I need to be healthy and HERE, to take care of everyone else too. AND YOU DO TOO!!
I could really ride the excuse or 2, that my brain so quickly serves up, to start slipping back into my old ways. But when I do, I remind myself of the same kind of words I used at my mother, that I still think was such a valid argument, and one than cannot be denied:
"Or do you not know that your body is a temple of the Holy Spirit who is in you, whom you have from God, and that you are not your own? For you have been bought with a price: therefore glorify God in your body." (Corinthians 6: 19-20)
Thank you so much, for reading. It's difficult enough for me to let down my walls, with the people in my life.
Never mind spill my heart, to the whole world. But it is my hope you might take any little bit of encouragement, from my story.
Blessings to you. – Laura

* * * * * *
Please come follow me here and there: