….and boy did they miss her!!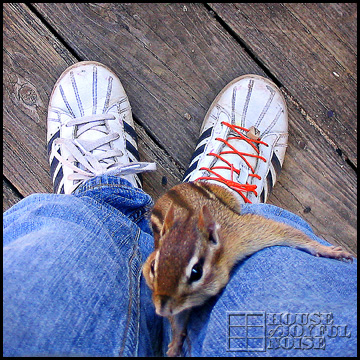 She got this shot with her Daddy's point & shoot camera, as he climbed up her leg.
Is that not love or what? lol
A few other quick notes tonight:
*I am working on the baking post that'll be up very soon, (lots of photos), but we just wanted to thank all of you who let us know we are not the only ones  who are spring-less! lol.
*We also appreciate your condolences for the loss of our friend, as well as the sweet comments about our little toothless Beauty.  She'll soon have toothless company!  I would love to get a shot of the 3 of them missing teeth on top.
*Also, looks like the consensus is to do progress posts of Michael's projects…so that's what we'll do.
That's easier for me to manage anyway…photo-wise.
And to Gramma–Thanks again for your ditties!! XOXO
Save
Save