We just wanted to share with you a peek into our quiet Dr. Seuss Day celebration.
"Today you are You, that is truer than true. There is no one alive who is Youer than You."
~  Dr. Seuss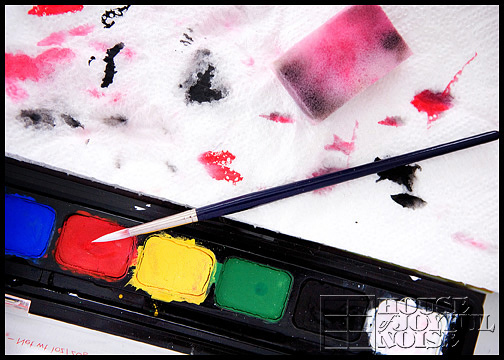 Earlier today, we celebrated the 105th birthday of Dr. Seuss.  It was a much quieter celebration, than our usual fanfare, because most of our kiddos (6 years old triplets) are a bit under the weather.  Low grade fevers, little coughs and headaches, and a big dose of the 'Quiets'.  That's just who they are today. Actually, 1/4 is recovering, 2/4 are pretty down and out by this time of the day, and 1 was out playing in the new-fallen snow.   But late this morning and early afternoon, they were up for a little quiet fun and reading. We did some Dr. Seuss – themed face painting for them, for the occasion.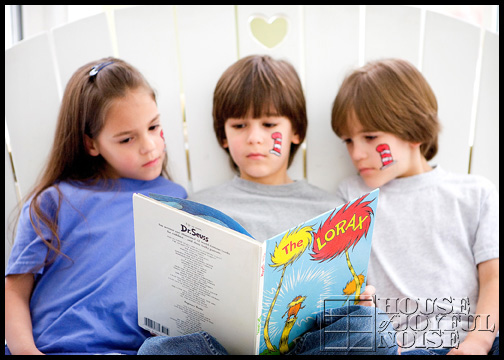 Dr. Seuss was a man of wise words.  One of my personal favorite quotes from him is:
"Be who you are and say what you feel because those who mind don't matter and those who matter don't mind."
That's one I try to keep in the forefront of my mind, because we need to remember it frequently!  It's so hard for us to understand why some people are the way they are.   So what to do?  Well,  another Seuss quote comes in handy as well:
"Sometimes the questions are complicated and the answers are simple."
Enough said there. lol

We're blessed in that all 4 of our kids truly do love reading. They just love books, and always have. And we know that will take them a long, long way in life.
"The more that you read, the more things you will know. The more that you learn, the more places you'll go."
The little ones are quite beyond their grade level in reading, so the Dr. Seuss books are at this point, way too simple for them.  They are reading chapter books now. But today, as we celebrate this gifted author and artist, for his great contributions to children's literature, we honor the value of his non-sensicals, that are so cleverly woven with his words of wisdom, which even an adult can gleam advice from.   So we all enjoyed his books today, none-the-less.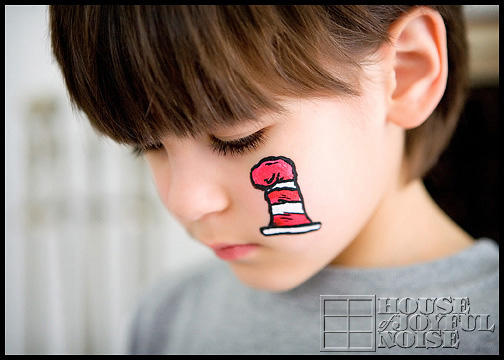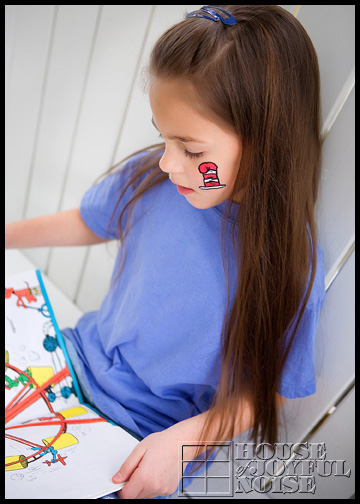 It was the perfect activity, for a day that called for quiet and rest.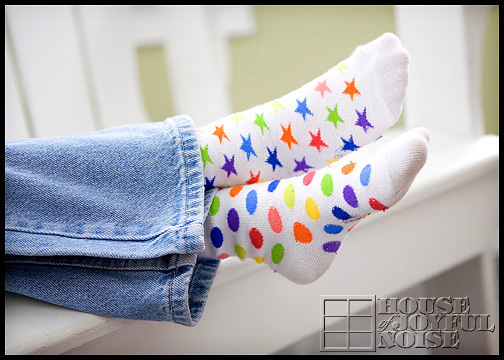 Here's another great quote, that simply must be a Pro-Life declaration!:
"A person's a person, no matter how small."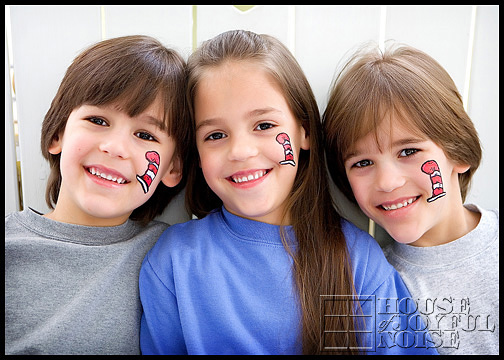 They were somewhat smiley this morning, as quiet as they were. But as you know how fevers go….as they day wore on, they were feeling less and less their best.  I sure hope they feel better tomorrow. Meanwhile, we'll keeping enjoying the quiet, and  giving cuddles.  Things could be worse!  lol
Thanks for dropping in!  See you again soon, perhaps!
"Today was good. Today was fun. Tomorrow is another one."
Save
Save
Save
Save
Save