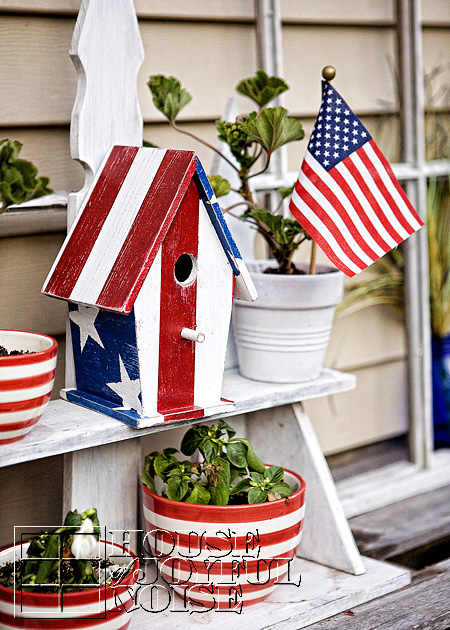 HaPpY 4th of JULY, Everyone!
Since I wanted some photos, to go along with our wishes for you,  I thought today would be a good day to show you where I put my painted American Birdhouse.  It's out on the potting bench near the gardens!  So now you know! I've got a whole red-white and blue theme going on out there, and it'll be there throughout the month of July.  Then I'll likely change it up, to some other summer theme.
 The birdhouse has held up very well in weather, despite the sun and rain beating on it.  Again, I credit that to the wax finish. It seems to be a great protector for outdoor wood, in my experience.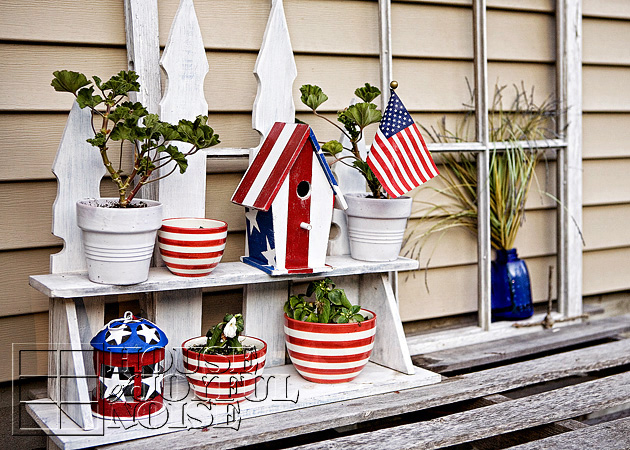 Have a safe and memorable celebration of our country, with your families and friends!
We'll see you again soon.