Happy long 4th of July Weekend, Everyone!
I designed these two 4th of July folded, 2-sided card printables this morning,
for our tables this weekend, and I am happy to share them with you!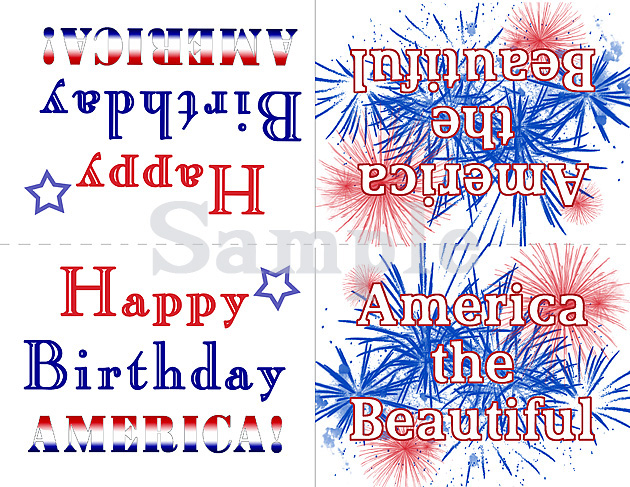 Above is just a web-sized sample for you to see, only.
(Printed version will be sharp looking. ; )

To download the full resolution 8.5″ x 11″, click here! >> You will also find others there you may like.
** But read and follow directions below first!**
Do not make the mistake of just printing out the image that comes up at that link > It is a low resolution image and will print fuzzy.
To print the full resolution image:
1) Click the GEAR WHEEL in the upper right hand corner
2) Select 'Download Zip File' from the drop down menu, and download it.
3) Find the folder under your downloads, and open it.
4) Print what you want.
Select the LANDSCAPE orientation, when *printing out.
*For sturdier cards, consider printing on heavier card-stock, rather than ordinary
printing paper, and/or laminating the cards if possible, after cutting.
Fold on the dotted line. – – – – – – – – – – –
Cut on the solid line. ____________
ENJOY your printables, AND your long holiday weekend!
Feel free to share or PIN this!

Keep it safe, Peeps!!




Save
Save