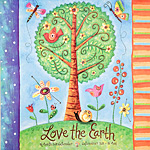 Have you ever found yourself sad to turn the page on your 12 month wall calendar, because you liked the image for the ending month better? Or hesitant to throw out a calendar with so many great visuals at the end of the year? After all, when we buy a wall calendar, we usually pick out the one we did, because we liked the pictures or designs that went with each month.
So isn't it a great recycling idea, to re-purpose old calendars into DIY wall art, using some of those favorite months, for home decor?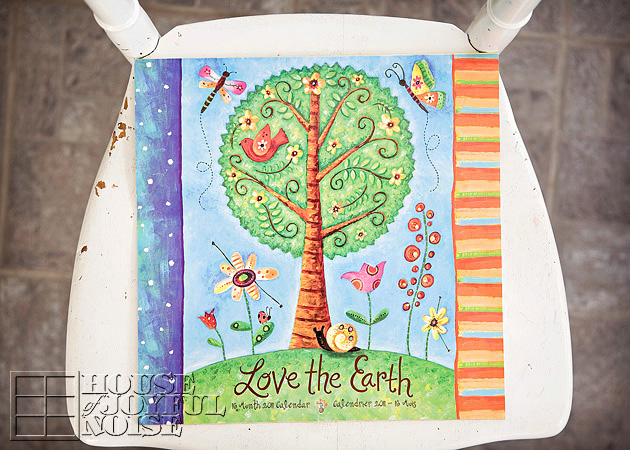 I had chosen this 2011 calendar for my youngest daughter to use in her room, because I just loved the artwork in it, so much.
And can you believe I got it for $1.00, at Michael's Arts and Crafts?! A buck!
Our girl enjoyed it hanging in her room the whole way through. And she used it to remember things on certain days, as well.
When the year came to an end, she was sad to take it down, and I just couldn't throw it out, either.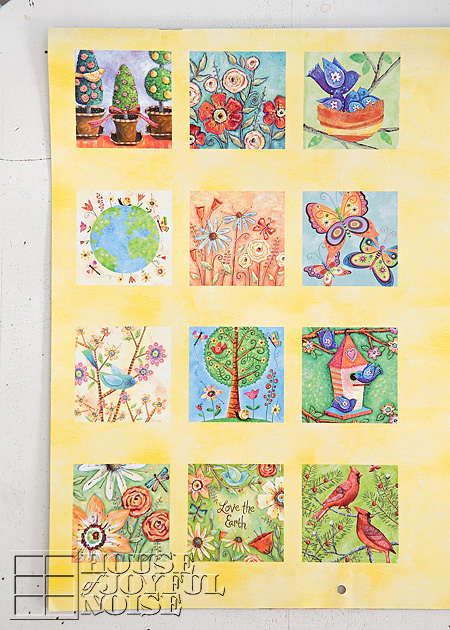 I loved so many of the months artwork pictures, that I was hoping I might figure out something creative to be able to do with them.
I had it for the whole following year; busy with other projects most times, forgetting I even had this calendar other times, and then finding it again and remembering I wanted to do something with it. I just wasn't sure what.
And then it hit me: Why not keep it simple, and just frame some of the pages as artwork?!
So we chose 2 picture-pages for each of our girls' rooms. Ones that they loved, but that also went well with each of their room colors.
After taking those 4 pages out, I DID throw the rest of the calendar away, because it had already been hanging around for a year after it's expiration.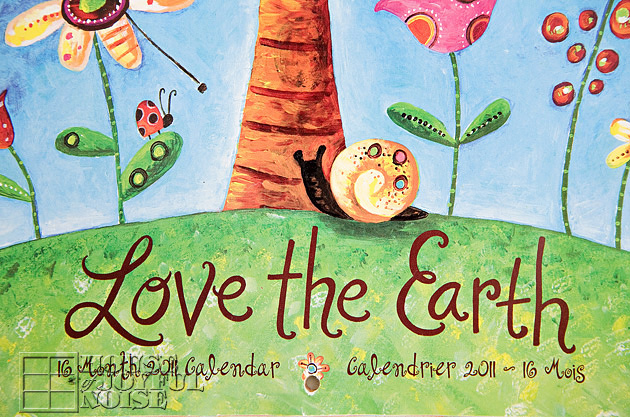 But in looking at all of the photos I took of the calendar for this blog post, I wish I kept the cover!
Because I've realized the cover was the artwork I loved most. Dag nabbit!
I could have trimmed it right over the bottom copy there, and had say a 12″ x 1o or 11″ piece of artwork too.
Oh well. Trying to let go of the regret, since there is nothing I can do about it now.
So let me tell you the simple way in which I turned this old calendar into 4 awesome, colorful and artistic looking pieces of wall art.
The calendar measured 12″ x 12″, so that was the size to work with.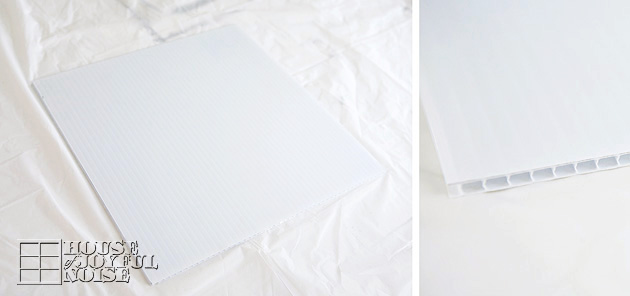 To give the floppy calendar page some stability, it needed to be mounted on something. You can also just use some sturdy pieces of cardboard.
But my husband had some corrugated plastic around, that he uses to make yard stake signs for different companies. Real estate agents use them a lot, as does various home contractors, etc.
So I used that stuff. I cut four 12″ square pieces.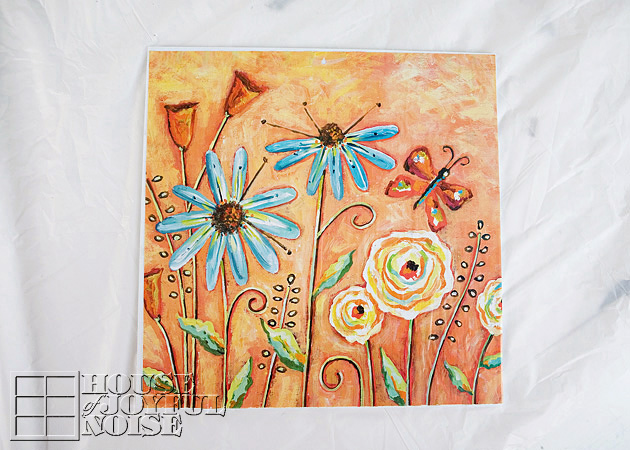 Then I simply adhered each artwork page onto each corrugated backing, using Modge Podge as the glue.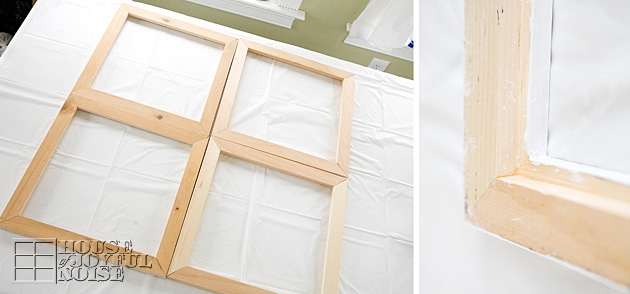 Next we needed 4 12×12″ frames. I am quite sure square frames are available in stores. One could certainly get them custom made, if necessary. But my husband is pretty good at just banging out any frames when I need them, and it's a lot more cost efficient to make them ourselves, than buying them at retail stores. I also really prefer to finish them myself, so they have the look and style I am envisioning.
So he builds the frames, and I paint them.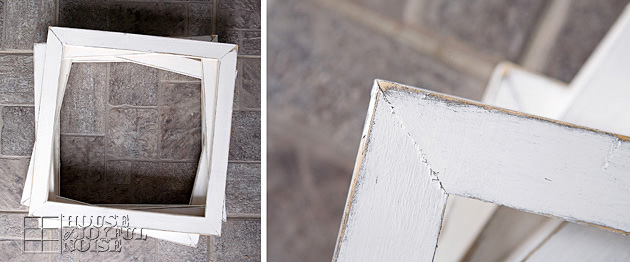 I have various ways of finishing frames or any woodwork pieces.
For these, I painted them dark grey first, then white, and then distressed the edges well with sandpaper.
This resulted in some grey paint as well as bare wood showing through the distressed areas of the white finish. That mix of shades and depth was just what I was aiming for.
The mounted artwork just popped into the back of the frames, and I used a few tiny nails to ensure they were held in.
Done!
Here's a look at several photos of the finished art pieces, adding pretty and cheerful decor to each of the girls' rooms:
(Our oldest daughter, Alexis' room.)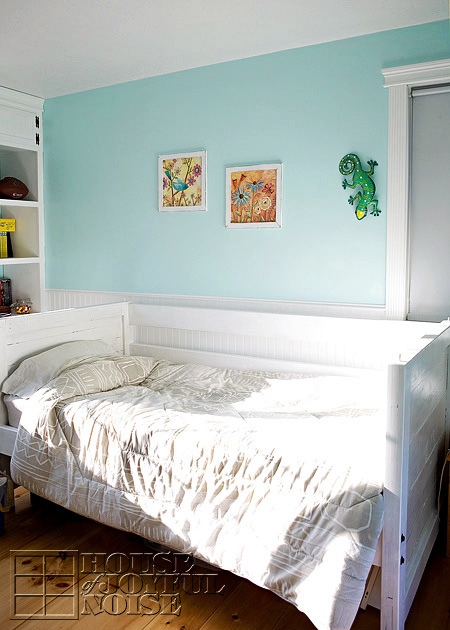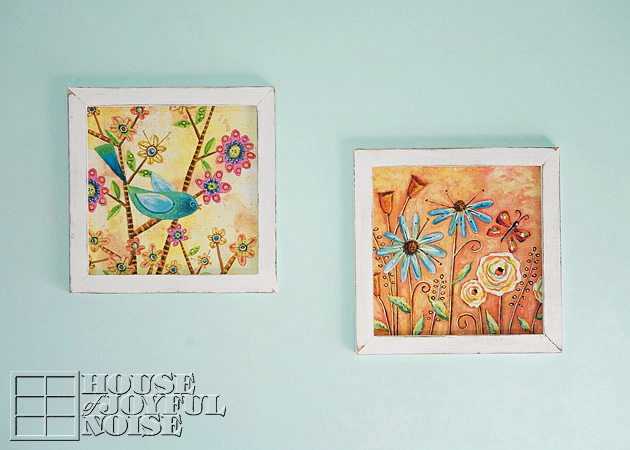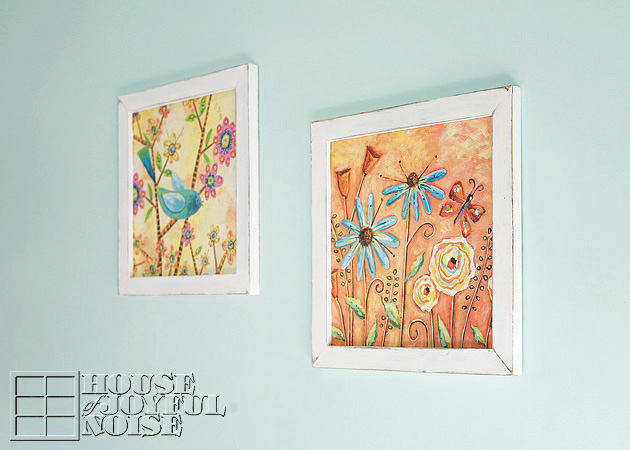 –
(Next, our youngest daughter, Olivia's room.)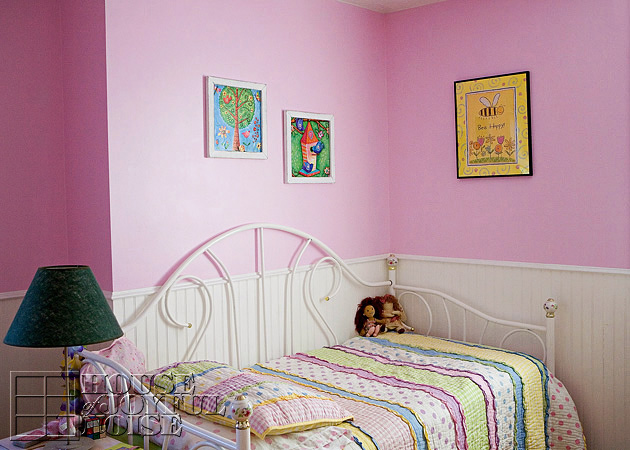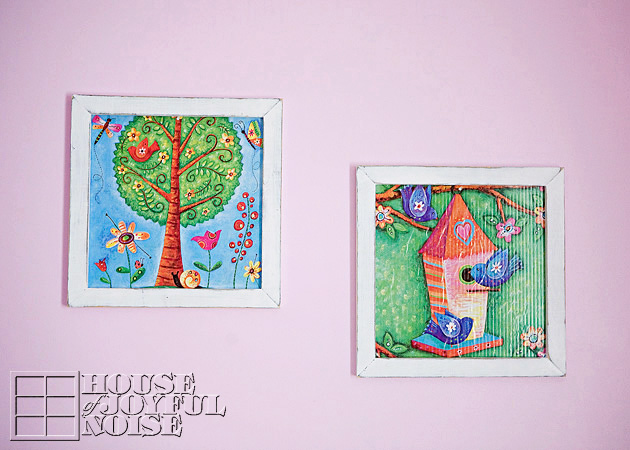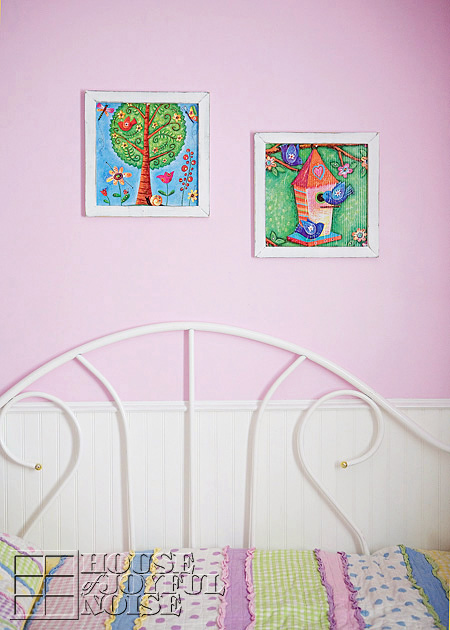 There you have it. Inexpensive and beautiful accent wall decor.
As anther tip, stores often sell expiring soon calendars at a steep discount, when it's already half way through a year, etc. So if you keep an eye out for them, making framed pictures such as these is another way to create more awesome budget friendly decor for your home, or to give as gifts.
The more I think about it, the more creative ideas I can think of, to recycle and make the most of out-of-date calendars.
So before you throw out your next expired calendar, think about what else you can use it for.
Hope you enjoyed this idea, and seeing the results of it.
* * * * * *
Please come follow us here and there: