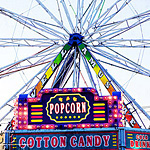 Ever since I can remember, I have been captivated by the vision of ferris wheels. In my adult years as a photographer, it has been a little heart's desire of mine to get an amazing shot, of a ferris wheel.
So, in the third week of September when the kids and I were driving along the highway towards Buzzards Bay one beautiful day, and spotted a grand ferris wheel over the trees, we went on a mission to find our way to it! And that we did.  As it turns out, they were setting up for the annual Scallop Festival that weekend.  We hadn't been in years, so we promptly put that on our agenda!  Come that Sunday after church, it was another beautiful day, and a wonderful family time together. Not only is this (annual) Festival an event in and of itself, it's on Main Street, which is lined with a multitude of antique shops.  The owners put many of their items out on the sidewalk in front of their stores too, so it's fun to stroll by, and pop in one or six. Added to this particular weekend on that street, was also a huge church craft fair going on.  It's just a charming area to walk around anyway, and certainly the place to be on that weekend.  However, in the midst of all of the wonderful things to enjoy, there was one thing I was most excited about:
photographing the grand ferris wheel.
As we walked around with the kids, I kept looking for another angle that was better than the last.
In the end, I'm not sure I got that one amazing shot I've been after for years, but I'll take them for now, because I do love the ones I did get. And it sure was fun taking them, and editing them with my own flair, as well.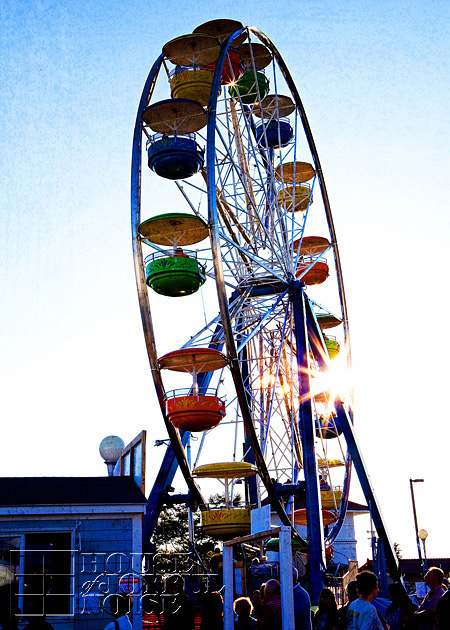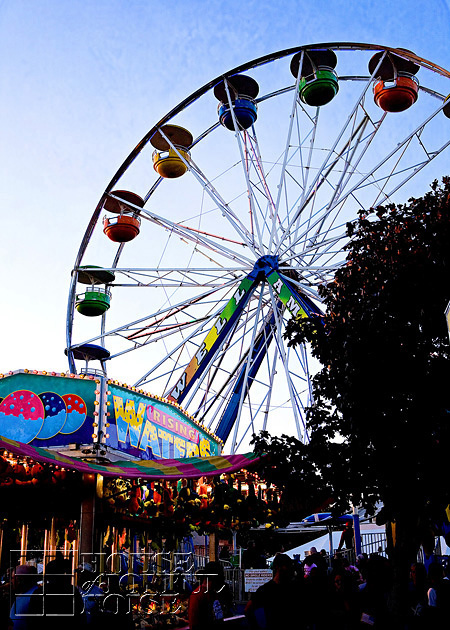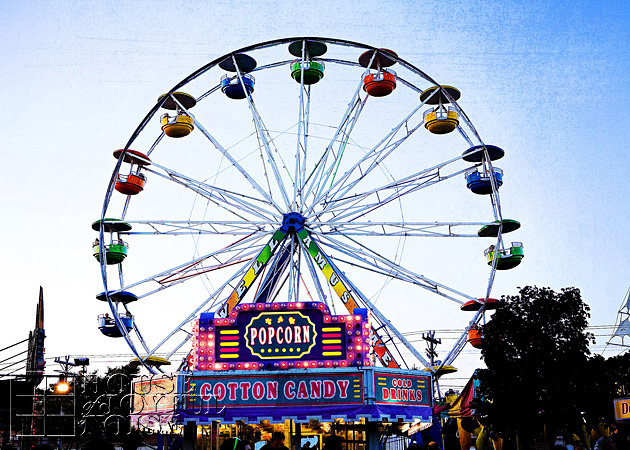 I think this last one after dark fell, is my favorite . . . . . .(although I really love the first one as well…..)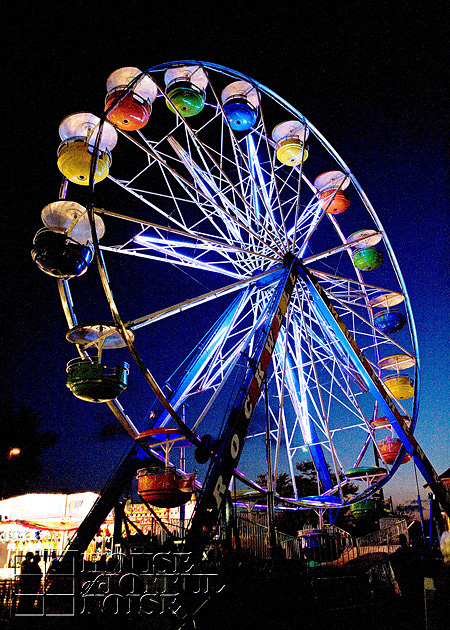 Which one is your favorite?
Please tell me in the comments.
. . . . . . .
Come follow me here and there: