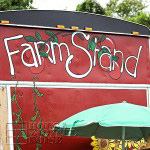 There is just so very much, that I love about this time of the year.  One of those things for sure, is going to the farmer's markets!  We have them at a few different locations here in our hometown of Plymouth (MA), and they run from June through October, on Thursdays and Saturdays of every week.  One of the original ones has made a new home starting this year, at the Plimoth Plantation.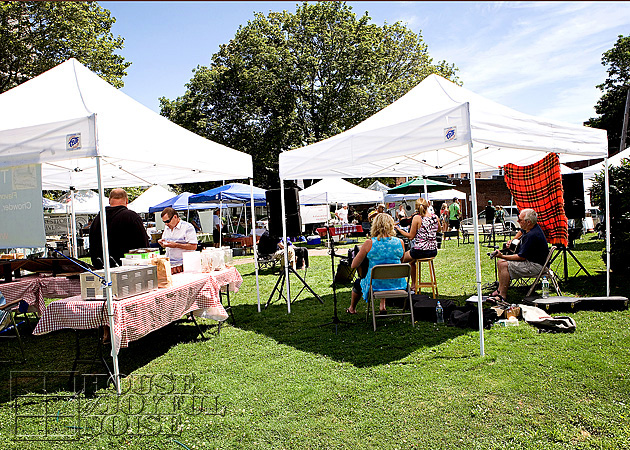 To begin with, it matters to our family, to support our local farmers and the small business people in our community.  We are small business people ourselves, and knowing these vendors have families they are trying to support just like we are, makes us truly appreciate all they are trying to do.  Though our specific businesses may be different, we understand the hard work involved in marketing one's self, producing high quality work, feeling love for what you create, and having little dreams for the success of it all.
And what's not to love, about fresh and locally grown organic food, and handmade goods anyway?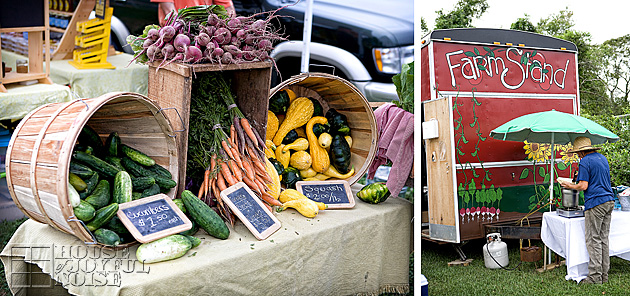 It's just enjoyable to walk around with my kids and see what freshness is available week to week, to purchase and bring home for some good old fashioned home cooked, healthy meals.  There is always great music to listen to as we stroll around, some handmade goods here and there to check out, and tasty samples offered from various vendors, hoping you'll buy from them.  We love every bit of all of it.
Then for me, is also the opportunity to just have fun, photographing all of the beauty and interest that farmers' markets display.  I often have with me my classic Canon 5D, with my 24-70 mm 1:2.8 L lens.  Just loving taking photos of everything and anything, is one of the things that has encouraged me to keep on blogging! It's an outlet to share some of my favorite photos I've taken, for no reason or need for them, other than the joy it brings me just taking them.  And so here in this post, is some I took from our last couple of farmers' market trips.  I like to think (and sure hope!), that our readers enjoy the photos of posts as much a I do, when visiting other blogs.  Whether it be for the sake of being interested in photography, or for a sense of visualization to the stories being shared.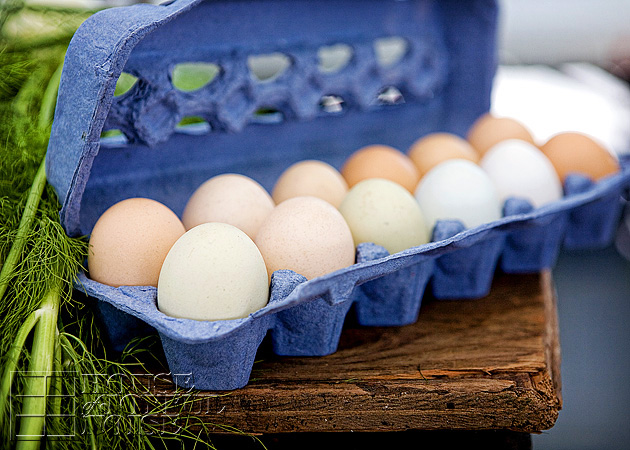 A dozen organic eggs.  Have I told you I want chickens, this week?
I want chickens.  This week.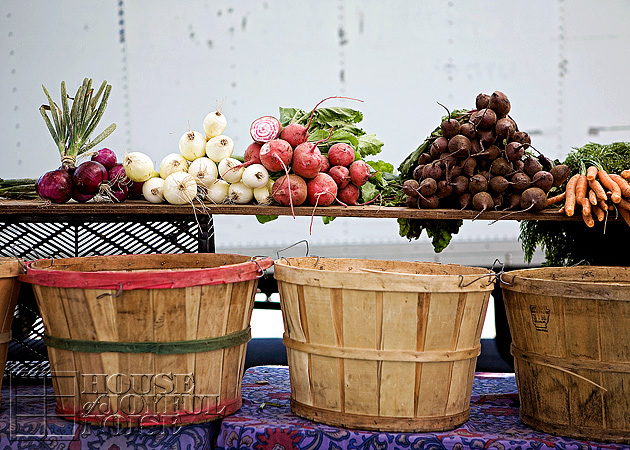 This farmers' big white truck was parked right behind his stand on the street there. It was the perfect backdrop for my shot.
But I did buy some produce from him, such as corn on the cob, the dozen eggs . . . . . .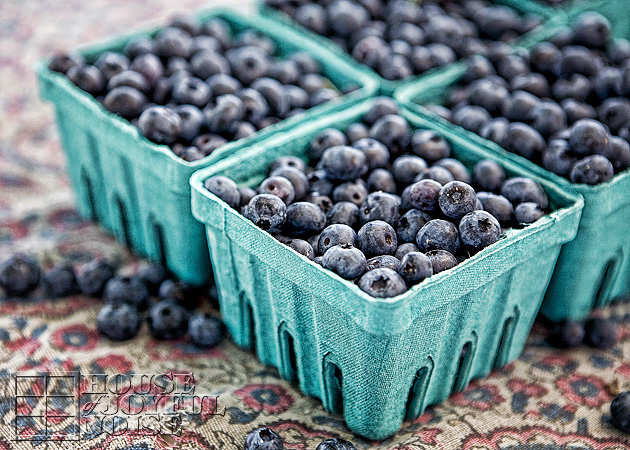 . . . . . . and a quart of these blueberries.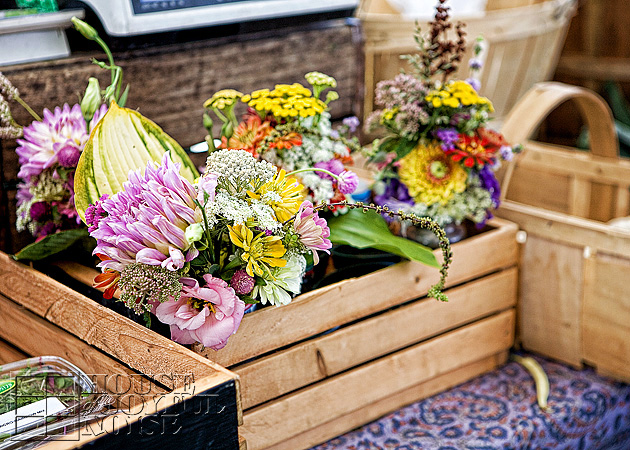 How pretty are these mixed arrangements?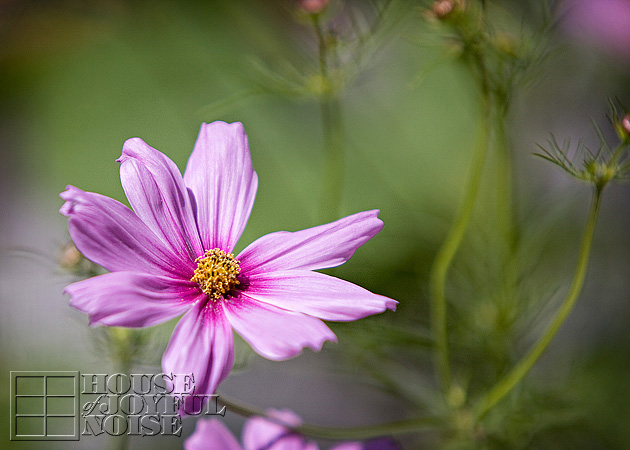 A pink cosmo.
Honestly, I think this shot was taken in my own garden, in between farmers' market trips.  But I knew you woudn't know the difference.
Especially if I'm not even sure.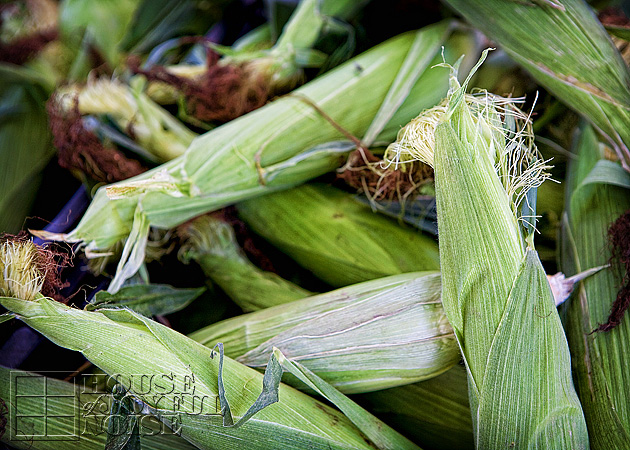 I can't tell you how much fresh, locally grown corn on the cob we eat in the summer.  We lo-oooove it.  And, we've been cooking it a whole new and easy way, lately!
I'm going to share that with you all just how, very soon, in an upcoming post.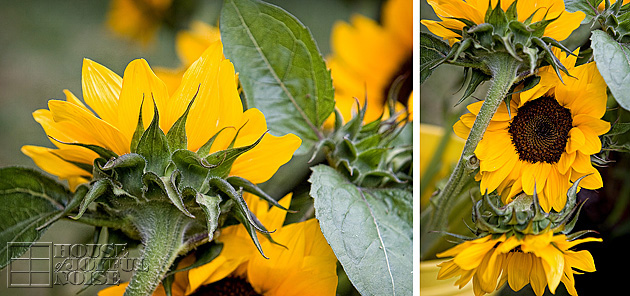 Sunflowers. Gorgeousness.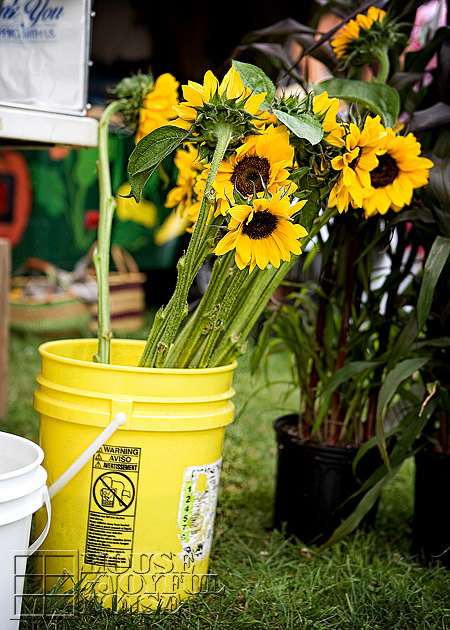 I really wanted to buy some. But it wasn't a need, it was a want. And I need to not buy things we don't need, right now. Even though I want to.
Olivia is growing a great big tall one in her garden right now anyway. We can't wait until it blooms.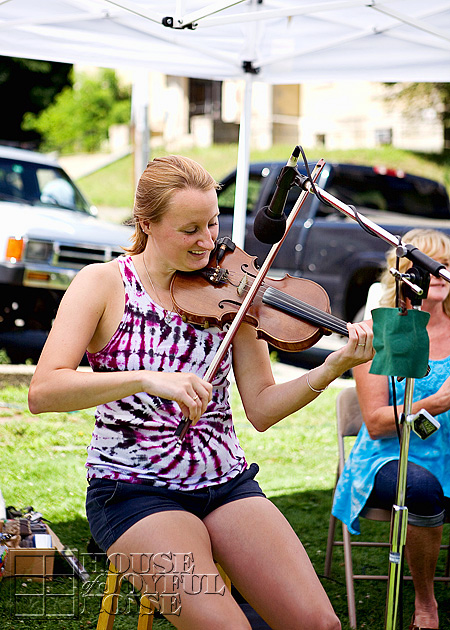 This young girl, is a talented violinist. Her mom and dad are back-up musicians for her. Her dad was playing guitar, and her mom was playing some kind of drum thing, I believe. The kids and I talked to her for awhile. She goes to college right near where I grew up, and comes home on weekends. Watching her made my son, who plays piano, want to play violin now too.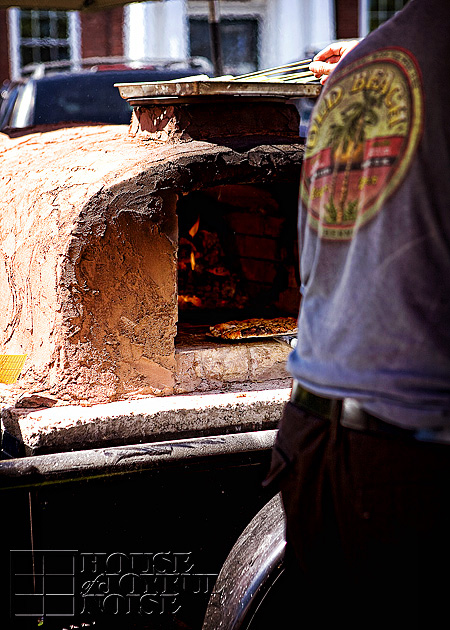 This guy was firing pizza, and selling it to buyers right there on the green. I bet you anything, he and his family made this clay oven. I thought it was pretty cool to be making pizza right there.  Also a little crazy, for the hottest of days.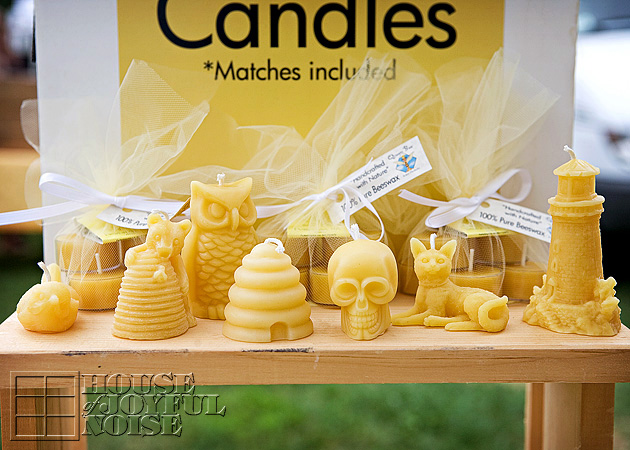 Homemade beeswax candles. *Matches included!
; ) I don't know why I thought that was kind of funny marketing.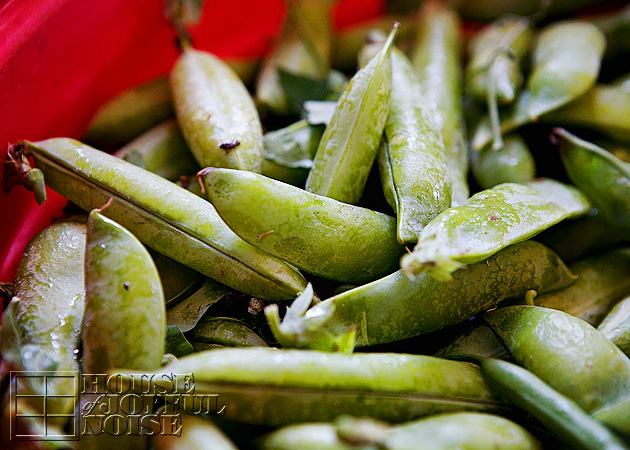 Edamame.
No, it's not the same as sugar snap peas, or snow peas.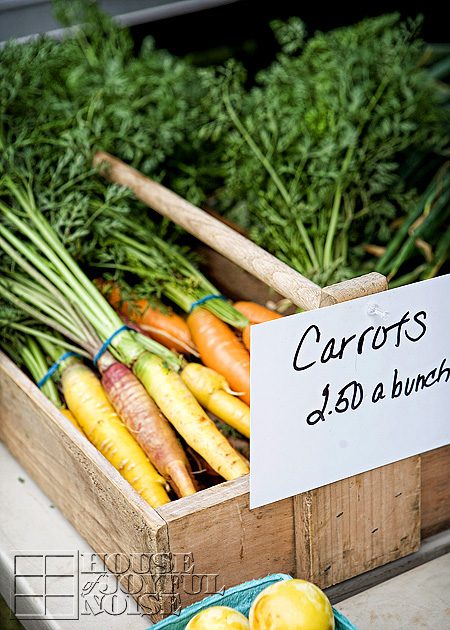 Carrots.
I've never eaten a carrot, that wasn't orange. Have you? Do they taste the same?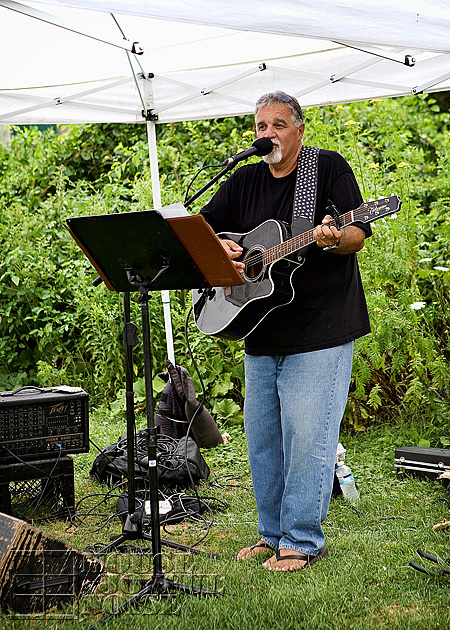 This guy . . . . . this guy's name is Ray Papile. He has such a great sound, such a great style about him, he sings a great choice of songs, and I just love his voice.  Easy listening, for sure. Made me wish I brought a blanket, and a big bottle of wine.  I was driving one of my boys crazy, because I was so lost in his music as we strolled around, and I guess I kept saying out loud, "Oh my gosh, I love this guy!"  I was having a hard time leaving the market when we were done, because of Ray, here.  Can't wait to here him again. Think I'll be sure to have that blanket, and bottle of wine next time.  Do you think the other market visitors would mind walking around me much?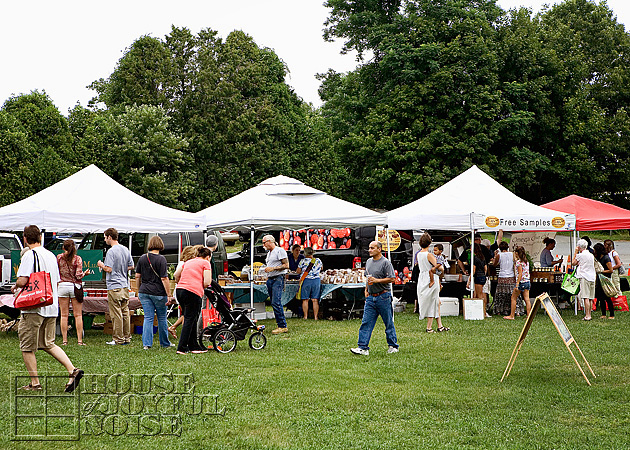 Yup, farmers' markets just ring my bell, but good.  OH! That's another thing I love about these markets! They open with the ring of a cowbell! Anyway, it must be the real country girl in me. The one who loves country fairs, and such. I grew up around a lot of this kind of thing. I have so many flash memories of being a kid and running around barefoot at fiddle and banjo, bluegrass kind of festivals.  Farmers' Markets have that kind of feel to me, when there there is some good music playing too. There's just something about them, that makes me feel right at home.
Thanks for swinging by, listening to me chat, and looking at my photos.  It's nice to have someone to show them to, at least.
Are there any farmers' markets in your neck of the woods? Do you go to them much, and what are your favorite things to pick up? I'd love to hear all about what yours are like, and what you love most about them.
Save



Save
Save