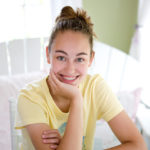 Our biggest girl, Alexis, had a birthday on July 5th.  She turned 15! There is so much I could tell you, about how special this girl is. Especially given her age. But I'll save that brag for another time.  For now, I'll just share 2 things that I want to say about her turning 15:  1) The teen-years horror stories I have been repeatedly been told to expect?  They haven't hit yet.  2) In many ways, she seems so much older, than just 15. And not just because she is way taller and bigger than her Mama.
Her birthday held one tradition that all of her others have . . . . . .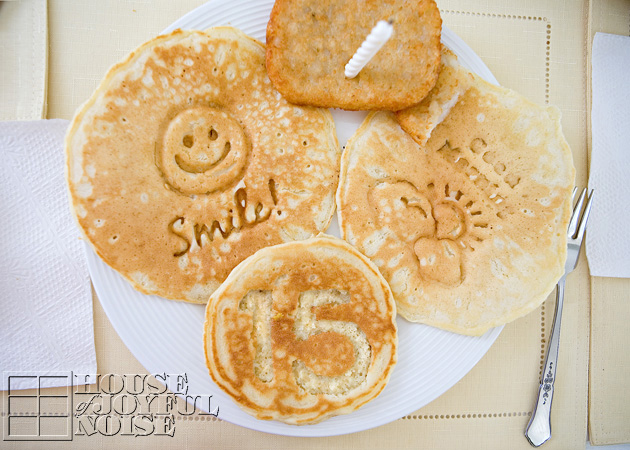 She had her 'birthday number pancakes'.  Except she had them in the afternoon, instead of breakfast.  And then quite honestly, the rest of the day went quickly downhill from there. Complete with tears.  From ME; not Alexis.  Because I felt so bad, her day was going all kinds of wrong. The car even broke down on the way to bowling, which was something she wanted to do with her family on her birthday. It's a little thing, to go bowling, but it's what she wanted. (And hey, I'm all for beating the pants off anyone, any day! I don't even care if it's your birthday!)  So after Michael tried fixing the car for an hour or so, and he made a phone call to have his auto-place friends bring him a part, the kids and I ended up walking in the horrific heat and humidity, for a mile or so, to our nearest home base; our church!  At least it was cool and peaceful inside. And really, I was needing to feel near to God, by then. I was so sad, about the awful memories we were making, for our girl's 15th birthday.  So we hung out with Jesus, until Michael came to get us.
 I then demanded a re-do-birthday for Alexis for 2 days later, on Saturday.
THAT day went MUCH better.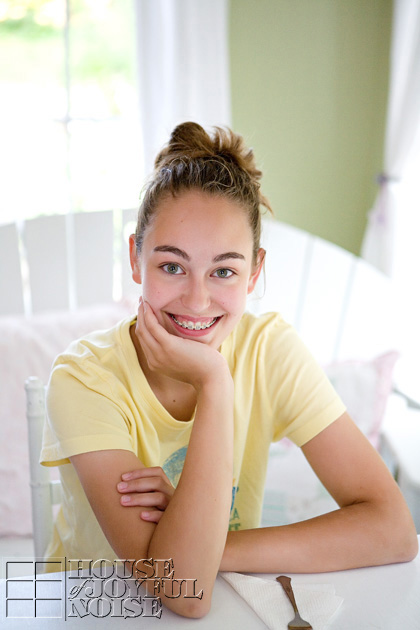 (Isn't she beautiful? Her braces are coming off soon, and I can't wait to take her real 15-year birthday photos.)
I was excited for re-birthday, because I knew I had a surprise, that was going to knock her flip-flops off!
You see, weeks earlier, I had shown her this cake online, that I had seen on Facebook, that a friend had made, and then I started seeing all over Pinterest.  I thought of Alexis the second I first saw it, because it was made with her 2 very favorite candies: M&M's, and KitKats. When I showed her, she was like, "Oh-my-GOSH! I wish I could have th-aaaaat!"
But never in a million years would she EVER expect to have one for her birthday cake, nor would she even agree to have one. And do you know why? Because her little brother has a severe peanut allergy, and she doesn't believe either of those candies to be peanut-safe-enough.  She's become a real self-taught-expert, on products and companies, and their manufacturing practices. Now, none of the kids eat much candy at all. Not only because not much of it is safe, but because we try to make as healthy choices with what we eat, as we can. But, treats are allowed now and then.  Still, Alexis is adamant about not taking chances, and is a real advocate for protecting her brother.  I'll tell you more about that in a moment but first, I have to show you these photos:
She knew a cake was coming, but just look at the surprise on her face when she IT . . . . . .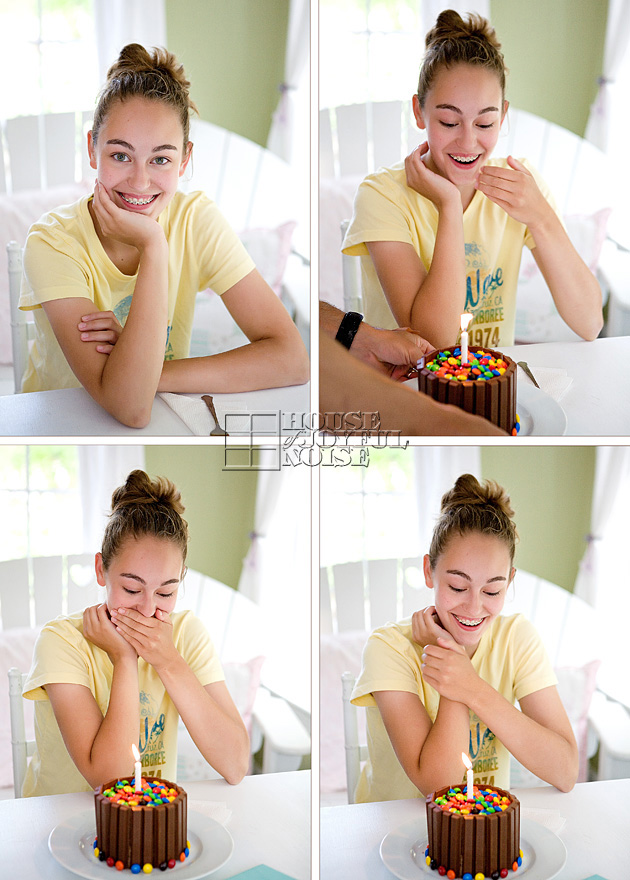 She was SO SURPRISED.  She LIT UP when she saw it – brighter than the birthday candle on her cake.  She went on, and on, and just could not get over, that I had made that cake for her, that she only dreamed of.  My face hurt from smiling so much, watching her with this cake, the whole time.
She was concerned of course having her little brother there at the table with her. Or even having the cake in the house!  But really, we took the necessary precautions, all the way. To start, the candies are not made with any peanut products. But they are just manufactured with peanut products.  So there is no way, we would ever let Shane, our peanut-allergy-boy, have any of it.  But . . . . . cake itself was just the inner circle of the cake . . . . . . about 4 inches in diameter.  We kept the ring, and frosted that separately, for the rest of us.
So this cake really was her very own individual cake.  Decorated with the M&M's, and KitKats.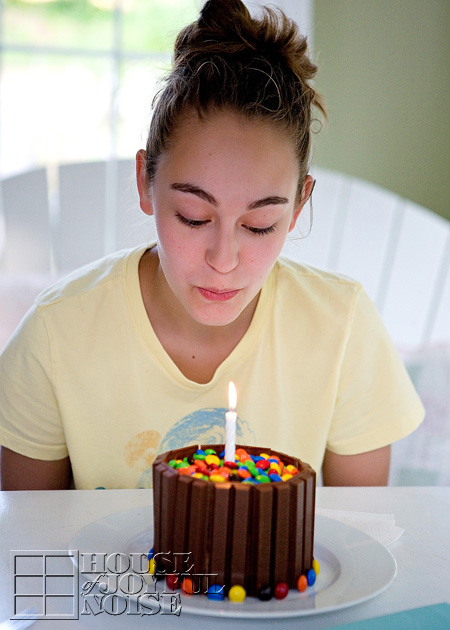 (I wish, that her wish, comes true.)
So let me tell you just how much of an advocate she has always been for her brother.
Aside from being an expert about what brands are safe and which aren't, and aside from the sacrifices of her favorite things she has made for her brother, she did something else when she was only 10 years old, that I think, was pretty impressive.
With Plain M&M's always having been her favorite candy since she was a little girl, she felt strongly that everyone should be able to enjoy them too. When we discovered (when he was 1 year old) that our little boy had such a severe peanut allergy Alexis soon realized that there were billions of people all over the world with the same common allergy, who would not be safe eating even Plain M&M's, because the Mars Company manufactured both peanut M&M's, as well as the plain ones, on the same machinery.  And at the very least, in the same factory. There is such risk of contamination. And in fact, the chance that peanut fragments, or even a peanut M&M, could be in a Plain M&M bag. It's happened.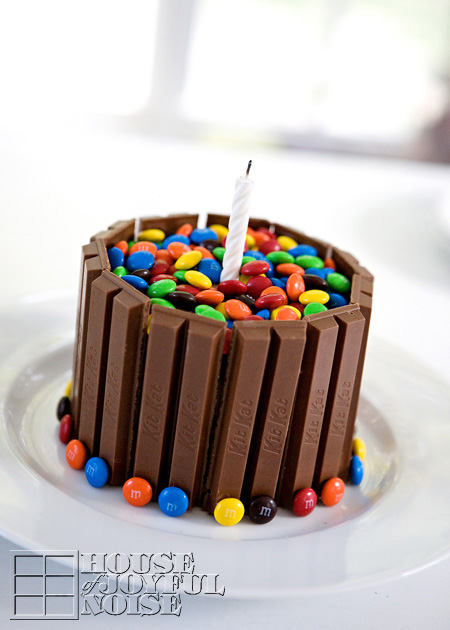 This mix of manufacturing the 2 together,  really upset her, for chocolate lovers all over the world. For a long time. So when she was 10-years old, she decided to do something about it.  She wrote a petition-letter to the Mars Corporation.  In it, she introduced herself with her name and age, and then wrote them the story of her brother.  She then went on to urge them to please consider manufacturing their peanut M&M's, and all peanut products, in a separate facility.  She even explained, in her own words, how she believed their profit was probably suffering, due to the billions of peanut-allergy-people, who could not purchase and eat their plain M&M's.  And so creating a separate facility to keep plain M&M's safe, would increase their sales.
And then . . . . . . she approached people she knew everywhere she could, and explained to them what she was doing.  She told them why she was writing the Mars Corporation, and she collected over 60 signatures!  People happily signed it, and were always asking her if she heard back yet. They agreed with her mission, and supported her, after she had educated them on the manufacturing situation.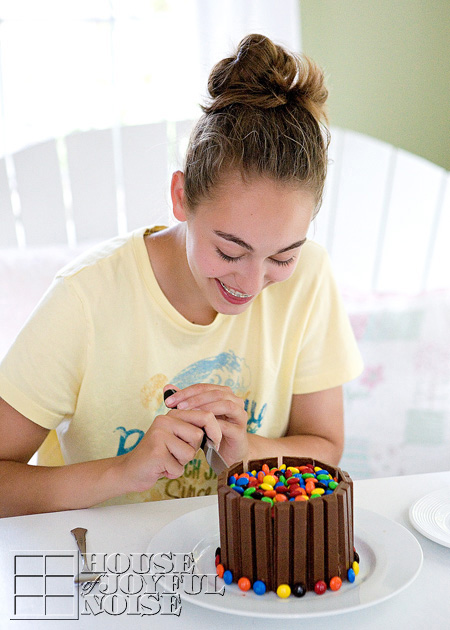 She addressed an envelope herself too, and mailed her petition-letter to the Mars Corporation.  She fully expected to hear back from them, and was hopeful they would see that she had a great idea, and that they would indeed make the changes needed, to bring billions of peanut-allergy sufferers the joy, of being able to eat plain M&M's, safely. And frankly, so did I.  She checked the mail every day, and kept asking for a long time, if there was any mail for her, from the Mars Corporation.
But she never did hear from them. At all.
I was really sad for her, and really as disappointed with the Mars Corporation, as she was.  As her mother, it broke my heart to see nothing come of her determined and brave efforts . But that aside, you'd think that they would have been considerate enough to at least reply.  Especially upon receiving such a heartfelt letter, complete with signatures she advocated for herself, from a 10 year old little girl!  You know? It's just kind of….heartless.  Not to mention, unprofessional, in my opinion.
But nothing. Still. And as you know . . . . . .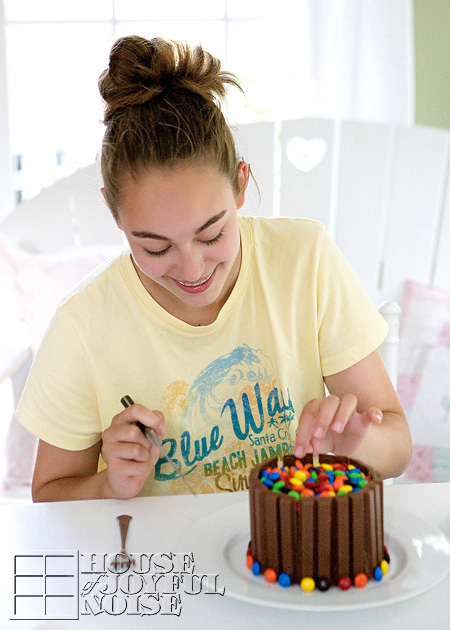 She's  15 now!
Still no word, from the Mars Corporation.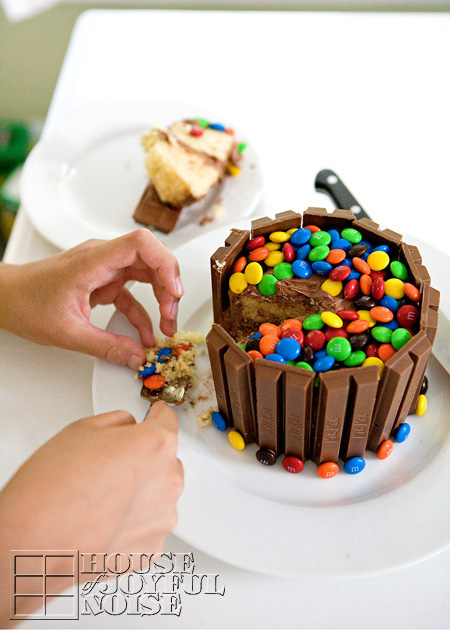 So now, you may understand what a big deal this cake was. It really knocked her flip-flops off, just as I thought it would.  She loved every single bite. She said so, most ever single bite.
And I had to remind her not to talk, with food in her mouth. 😉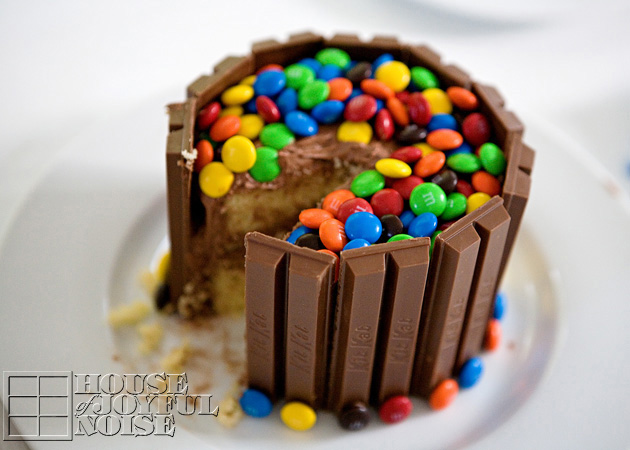 She ate a good-sized piece herself every day.
Over the course of the week, she did share some with her father.  I declined. But it was nice of her to offer.
And although I am sure the cake was enough to make her completely content, we did give her another gift . . . . . .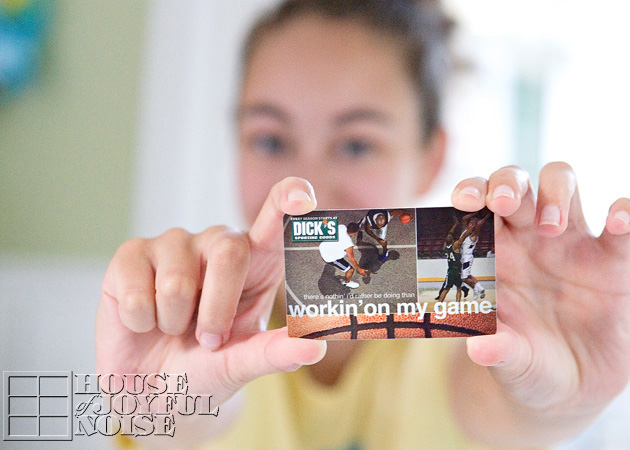 Which was just what she wanted. (Because she told me, when I pressed her about what she'd like for her birthday.)  Which I know is really not for her, but for us. See, she figured we'd feel like we got her a birthday present, by getting her this Dick's Sporting Goods Gift Card. But it's so she can buy her own sport gear and attire she'll need this year herself, instead of us having to buy it for her.  Because she always wants to pay for her own things, knowing we're strapped sometimes. She can't fool us. ; )
Or maybe we're fooling her, since we bought the card. Hmmmm.
Not sure who won that mind game, come to think of it.
Her trio-siblings also had their own surprises for her, including a pack of sports cards from her sister.  Which, actually had a sports card in it that is worth some money! That surprised everyone, since O bought the pack at the Dollar Tree Store!
All-in-all, or should I say after-all, she did have a Happy Birthday.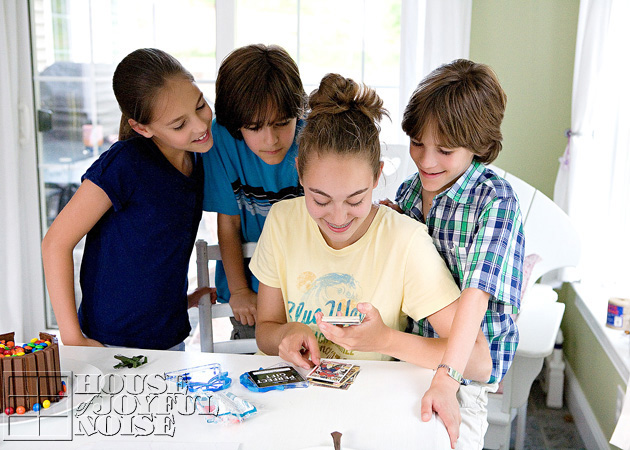 She had her cake, and ate it too.  And that was something, she never thought she'd do.
Now if you'd like to sound off below, about how disappointed you are in the powers that be, at the Mars Corporation too, go right ahead! I sure won't stop you.  Cursing is even allowed this time.
(Just kidding about that last part. The kids like to read the blog too, and we must be a good example! ; )
Oh who am I kidding. They live with me have heard those words before. ; )
Save