Have you ever met our hedgehog, Paprika? If not, we thought we'd introduce you to her, today. If you have, you might want to see how much she's grown!
You'll just want to let all of the photos load, so you can see if she does indeed have some serious cute-factor, or if it's just us.
So give it a moment.
We think you're going to love her.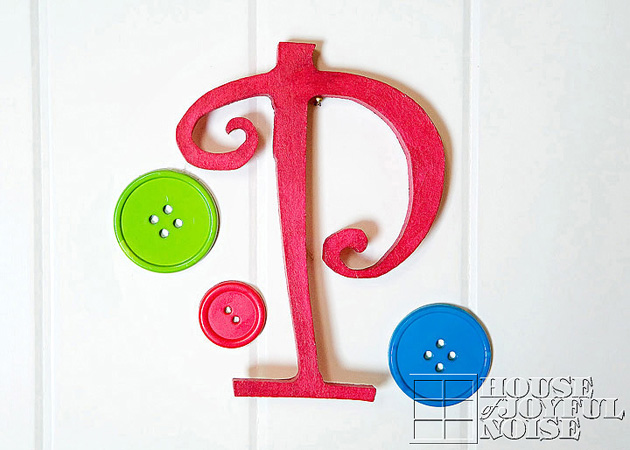 P is for Paprika, of course.
And here she is . . . .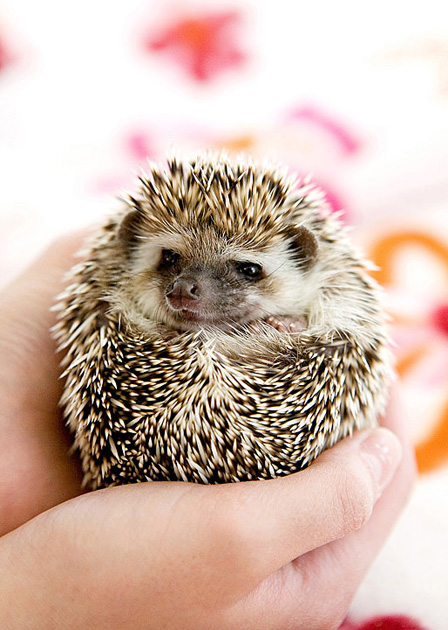 We got her from a reputable breeder when she was a baby.
She was just a bashful little handful of love, then. See her visor down? She only does that when she is being shy, wanting to hide from the world.
When she is mad or scared, she rolls into a tight ball, with all of her quills standing up, and she huffs. Her quills are super sharp, so it's difficult to hold her then. She only does that when she is upset though. Which is rare because she is extremely well socialized. When her quills are all laying down, in her content mode, she feels really cool in your hand.
As of today, she is about 1 year and 7 months old, and she's grown and gained quite a bit of weight! . . . .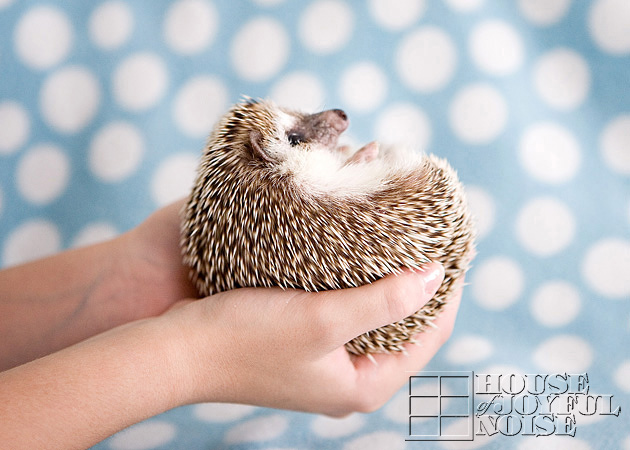 She's almost two handfuls now! And definitely heavier.
Here's another baby photo . . . .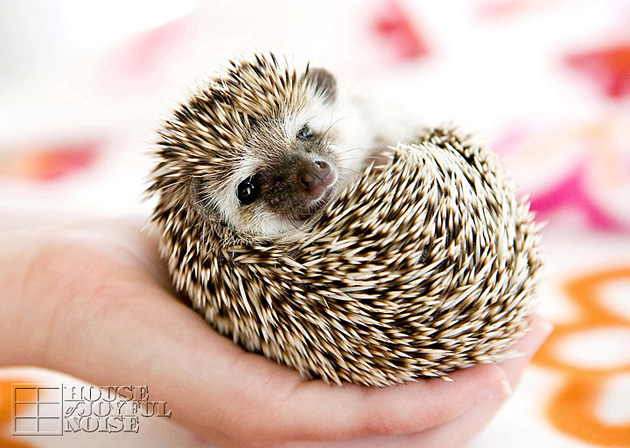 Are you in love yet?
We tried to get her to replicate the pose above, for another more updated photo . . . .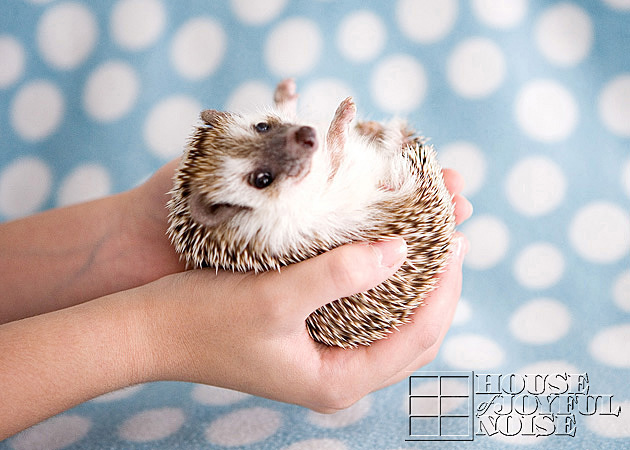 But she's a little too hefty now, to quite pull it off!
(This photo of her trying literally makes us all bust out laughing, every time we see it.
* Dying laughing, all over again, right now.*)
Some of you may or may not know, that we had a hedgehog before. Her name was Pixel. But sadly, she passed away. At the time the kids were a lot younger, and Pixel's passing away was one of their first big experiences of loss. I wrote a long post about it. It was especially hard for our oldest, Alexis Grace, because it was her hedgehog. She loved Pixel a whole lot, and they spent a lot of time together. Alexis Grace really loves hedgehogs in general, so she's in love with Paprika now, too.
When we knew we were bringing home another hedgehog, Michael and I knew we did not want an ugly cage around, anywhere in the house, again. So we got talking and brainstorming, as we always do, and Michael got sketching, as he always does.
And then he built Paprika a palace. Which we call a hedgehog hutch.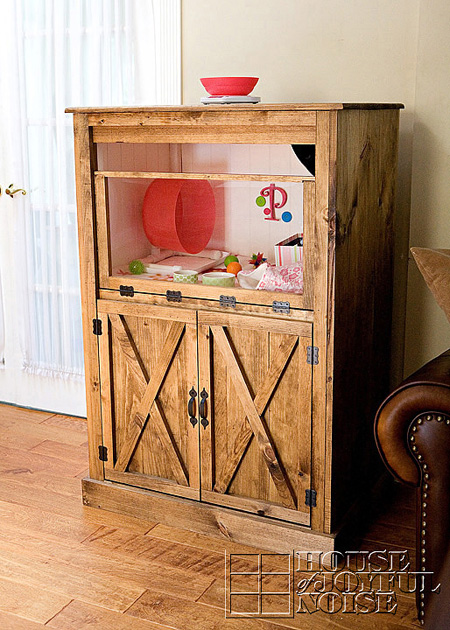 Paprika has a whole lot of run and roam, and play in her hutch.
(And there is lots of storage in the cabinet underneath for her food, fleece, sleeping bags and supplies.)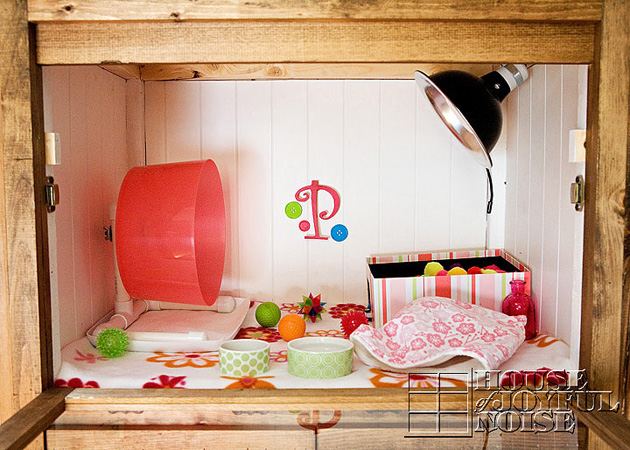 But the truth is, she really only runs mostly on her wheel – unless she is scurrying to find a place to hide – and she only runs on her wheel at night. Because if you didn't know, hedgehogs are nocturnal and exotic. And they need to run a lot.
So during the day, if left be, she just sleeps, in the coziest, most hidden place possible.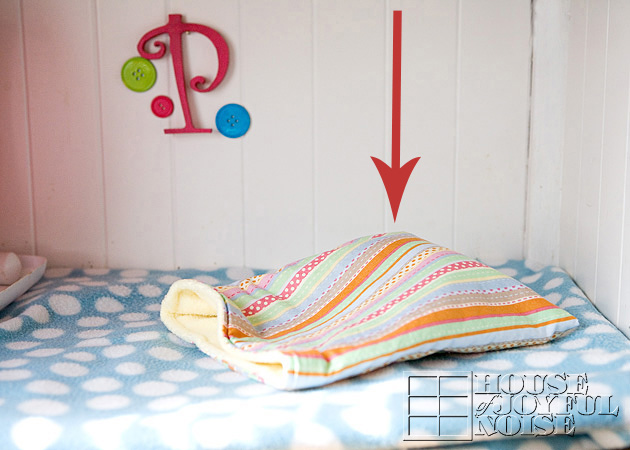 Usually, she burrows into one of her many fleece-lined sleeping bags.
See the lump? She's in there, nappin' up a storm.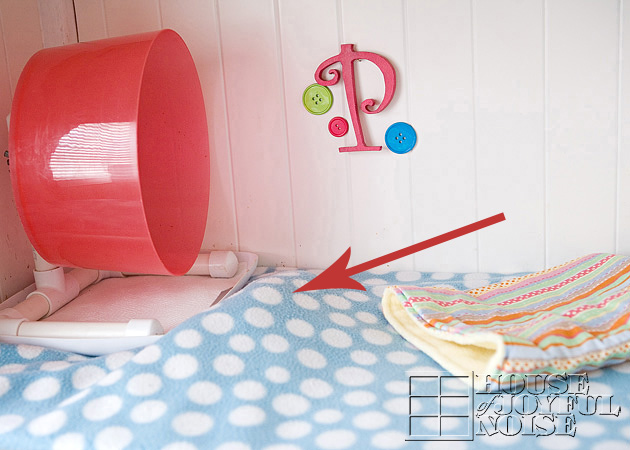 But if she can get away with it, she occasionally manages to get under the fleece of her fleece-wrapped floor.
Yup, that lump is her. She is sure no one in the world knows she is there. Like she's the Queen of Hide-n-Seek, or something.
But we see her! Silly hedgehog.
She is scooped up from her all-day naps though, several times a day, for cuddles or adventures.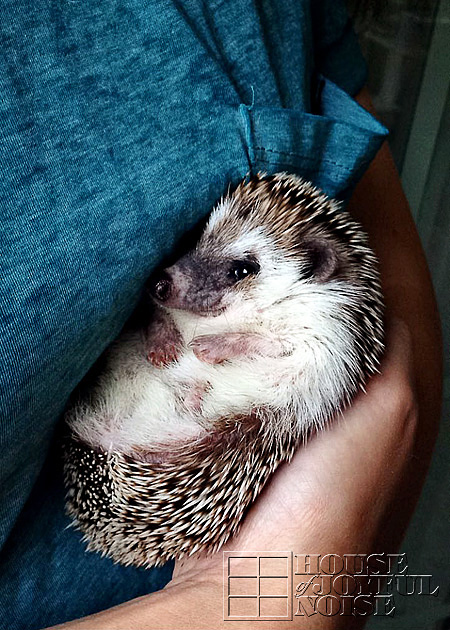 Cuddles are her favorite thing in the world! (Besides, of course, curling up in a ball, and sleeping.)
And she gets a whole lot of those. Especially from someone in particular.
Paprika has a couple of silly nicknames around here, too, that the kids call her. Besides Paprika, they also tend to call her Pigs (yes, with an 's' – don't ask me why), and Hoglet.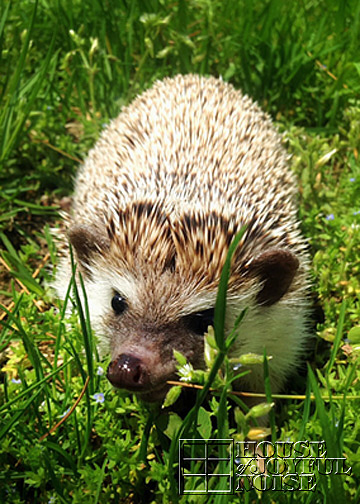 We take Paprika outside every so often, to let her run around in the grass a little, and get a bit of fresh air and warm sunshine.
Just for a few minutes though.
And she schools with the triplets, a whole lot. I guess you could say she's a homeschooling high school hedgehog?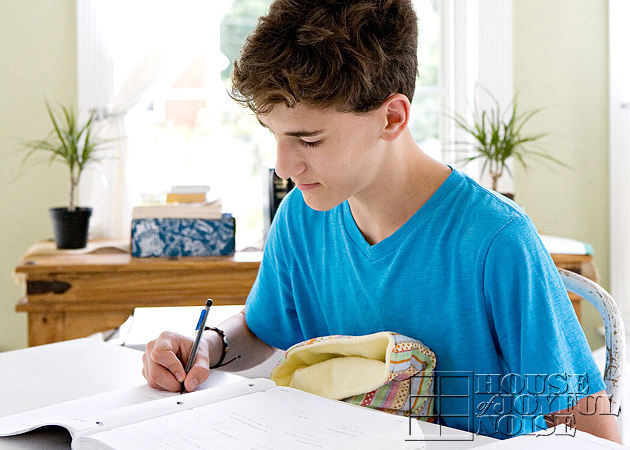 Time for Algebra! She's in her sleeping bag, there on Shane's lap.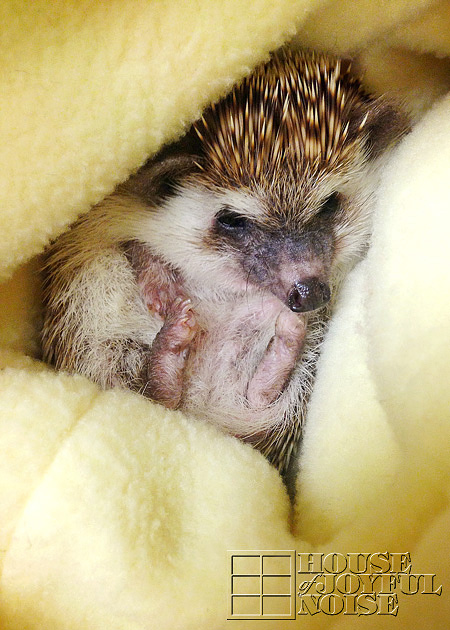 Every once in awhile, we like to peek in and make sure she's paying attention, and not just sleeping through every class.
–
So, about the one from whom Paprika gets the most cuddles from . . . .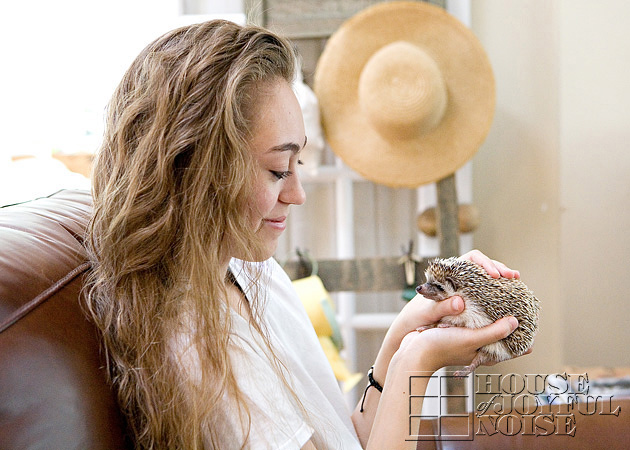 Whenever she's home from college, Alexis Grace squeezes in all of the time and love she can possibly get in with Paprika.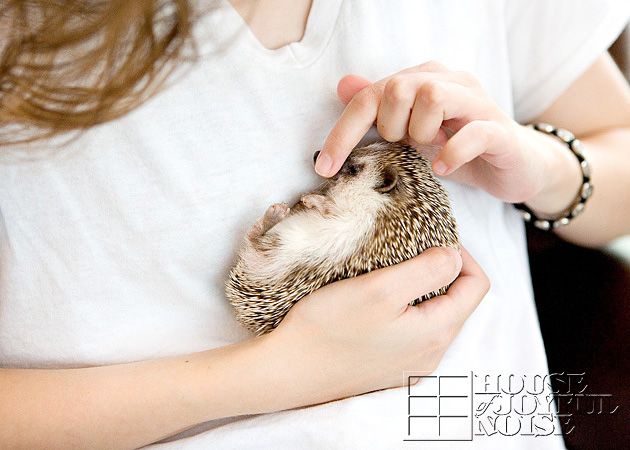 Right there on Alexis Grace's chest, is a place of bliss, for Paprika. Hedgehogs have a very keen sense of smell, and Paprika truly seems to always remember the scent of Alexis Grace. She's the one who puts her right there, and gives her nuzzle rubs. Euphoria, apparently.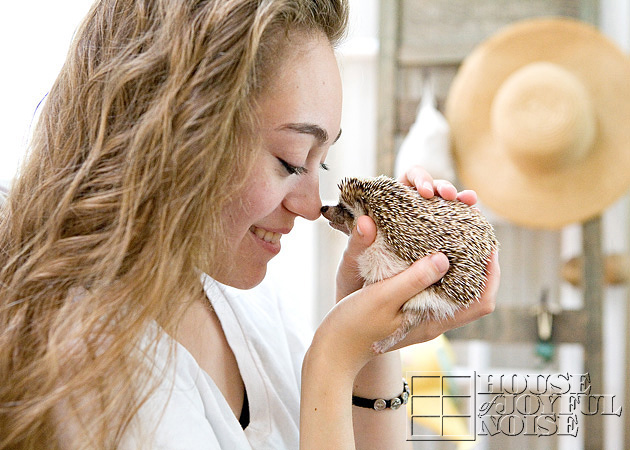 And then there are the Eskimo-kisses.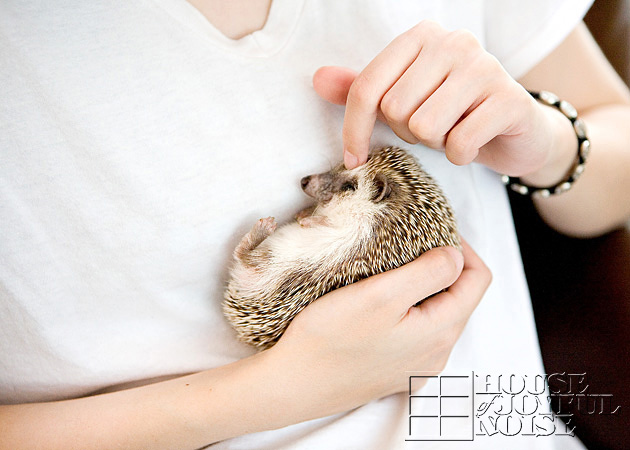 It's almost time for Alexis Grace to head back to college, again. And oh what a sad goodbye it is, between these two, every time.
Sometimes they FaceTime, though.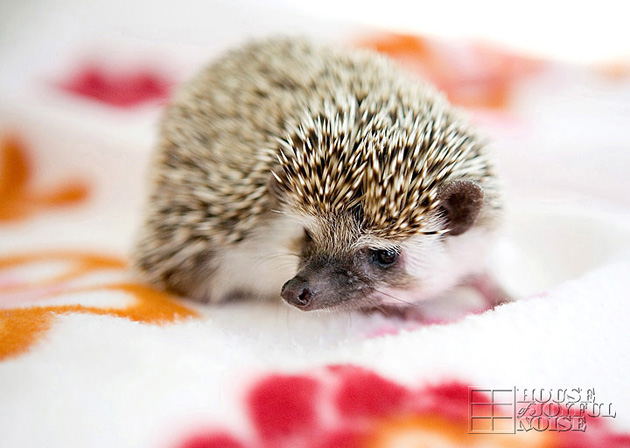 So . . . . what do you think of our pet hedgehog? Are you remotely smitten with our Paprika?
Are you kind of wanting a hedgehog for your family, now?
If you are wondering how much work it is to care for a pet hedgehog, and all that it entails, we can do a post on that!
Just let us know you would like us to in the comments. And feel free to leave any questions we can address in the next post, as well, and we'll do out best to answer them.
Thanks for coming by, and meeting our littlest girl on the homestead!
See you again soon.
Save
Save
Save
Save
Save
Save
Save
Save
Save
Save
Save
Save
Save
Save
Save