DISCLAIMER:
This post was published with special permission from one of our two teen triplet boys, Shane, who is featured in this real life story of ours quite a bit. He read it and approved it. I have *always* checked with my kids before sharing their business or photos anywhere online. It's just the right thing to do. – Laura
–
It finally happened on a late Saturday afternoon, this past December, actually. After keeping chickens for nearly 2 and 1/2 years, a predator finally got one. And it was all kinds of sad. Of all of the ways such a loss could have gone down, and any chicken it could have gone down with, it was about as sad as it could get, if you ask us.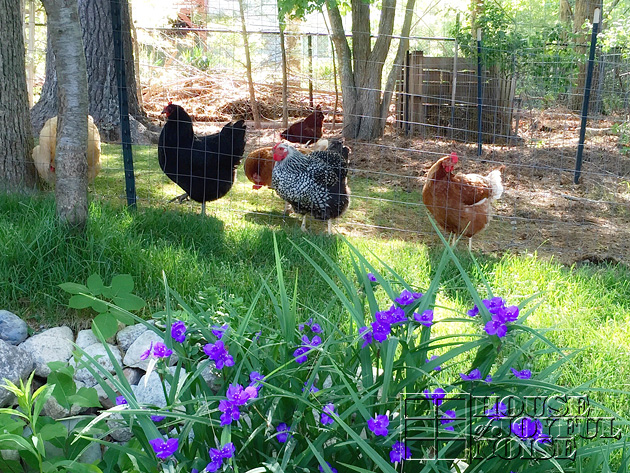 (Just a picture of our chickens from last year, for your enjoyment.)
Before we tell the sad little tale, we have to say first, that we still maintain that our predator deterrent set-up has been working very well! It was never meant to be, nor going to be, predator-proof. But it has definitely done it's job well in serving it's intended purpose, in deterring hawks, especially. It was only a matter of time though, that a more unusual situation with a predator would arise, and well….that time came.