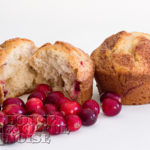 The rest of my family loves anything made with cranberries. But loving these muffins came as a big surprise to me, the first time my daughter made them. Reason being, I personally have never cared much for cranberry bread of any kind. I figured, it was cranberries, period, that I didn't like. And between you and me, that felt a little wrong, and perhaps a bit of info I should keep to myself, living in an area simply surrounded by cranberry bogs, and in the town that until fairly recently) was the home of Ocean Spray Cranberry World. You'll also never hear me say "Pass the cranberry sauce" at the Thanksgiving table, either. Although, I don't mind a little spread on 2 slices of toasted bread with plenty of mayonnaise, when making my turkey sandwiches in the following days. I do enjoy cranberry juice now too, and with Ocean Spray still nearby in Massachusetts, there is plenty of that around. At many warm- seasoned waterfront events, representatives of Ocean Spray are often set up giving out free samples of their large variety of juices. So….they were bound to grow on me, so to speak. Cranberries are wonderful to decorate with, too! I especially love using them with my winter ice sculpture yard decor! They add such a beautiful splash of color, against winter.

In the next year or so, we plan to take a cranberry-related field trip or two, with the kids. So you'll likely be seeing some interesting educational information and photos about cranberries and cranberry bogs around here, in the future. And perhaps more recipes as well. We hope you enjoy this one as much as we have.
. . . . . .
Delightful Cranberry Muffins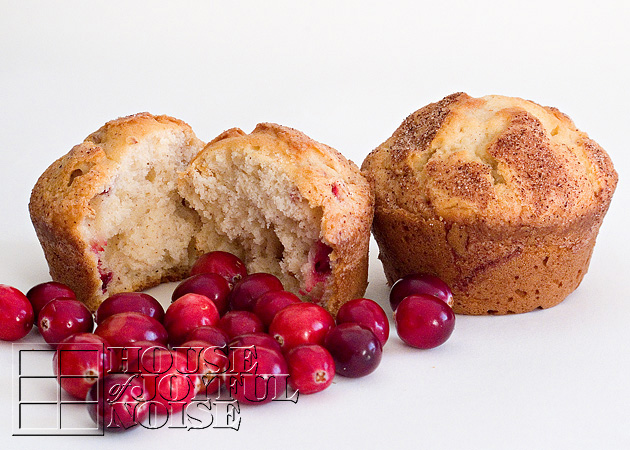 Ingredients:
1/2 cup butter, softened

1 cup sugar

2 eggs

1 tsp. vanilla extract

1 cup sour cream

2 cups all purpose flour

1 tsp. baking powder

1/2 tsp. baking soda

1/2 tsp. ground cinnamon

1/4 tsp. salt

1 cup chopped frozen or fresh cranberries
TOPPING:
2 tbsp. sugar

1/8 tsp. ground cinnamon
Directions:
In a mixing bowl, cream together butter and sugar. Add eggs and vanilla; mix well. Fold in sour cream. Combine flour, baking powder, baking soda, cinnamon, and salt; stir into creamed mixture just until moistened. Fold in cranberries. Fill greased or paper lined muffin tins 2/3 full. Combine topping ingredients; sprinkle over muffins. Bake at 400 degrees F for 20-25 minutes, or until a toothpick, or until the muffins test done. Cool in pan 10 minutes; remove to wire rack. When completely cooled, store in a container.
Makes about 18 muffins.
These muffins freeze very well, also. We like to make a couple of batches at a time, and freeze some, to take out and pop in the microwave, on any morning we fancy. : )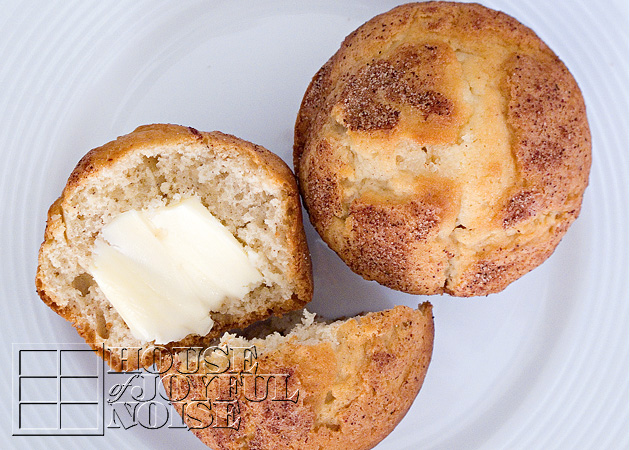 Enjoy!…Warm or cold, with or without butter.

Save
Save
Save
Save
Save