I know some of you have been waiting to see how the truck lettering is prepared, before it goes on the trucks, but that's not this post yet. lol.  He will do that at some point.  But this is Laura, actually, blogging for Michael : )  I took photos of this job for Michael, not only because I like the layout, because I think this tow truck is adorable!  Isn't it just CUTE?! It belongs to Performance Automotive, out of Plymouth.  I love the red, and the tinted windows, too.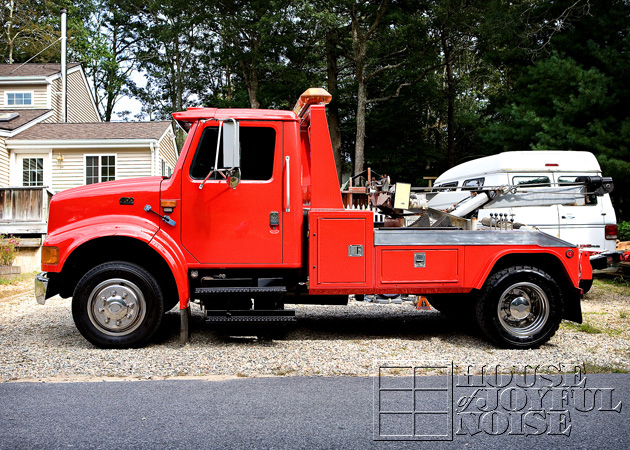 Also, I didn't think we posted a 2 color job yet.   It's a sharp looking job.
Michael has been taking care of Performance Automotive for 10 years now.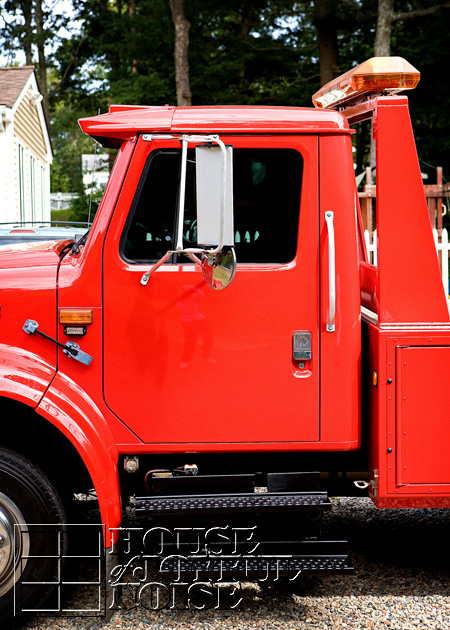 So here's the door before lettering, obviously.
Lettering with outlines are done in 2 layers.  What ends up being the 'outline' of the letter, is actually a bigger, solid letter under neath the top cut letters.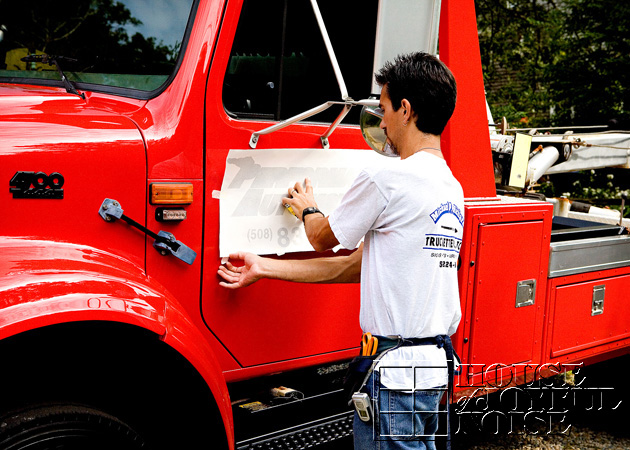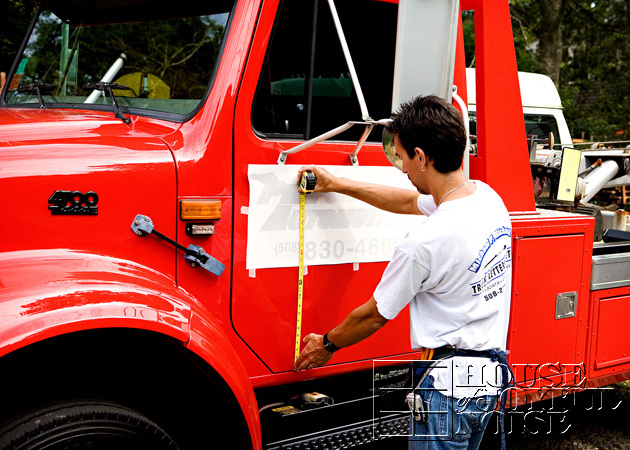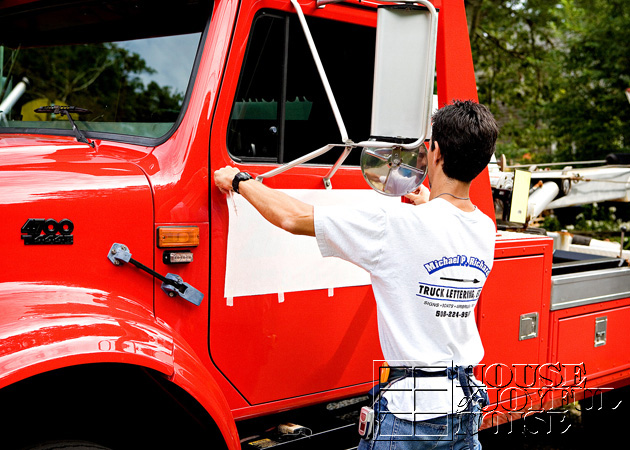 In the 3 photos above, he is positioning the first layer, which will be the lettering outline.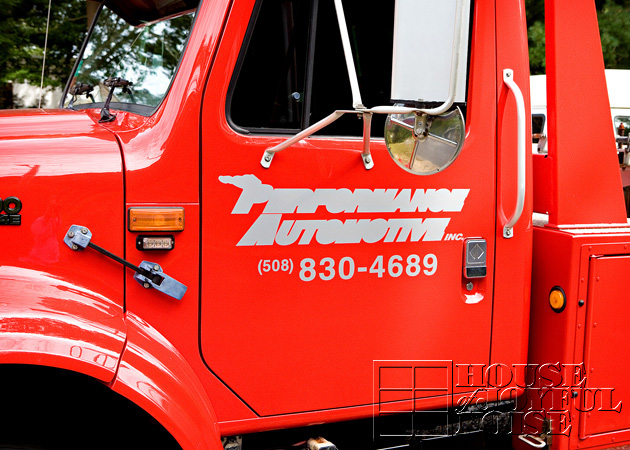 There it is, applied.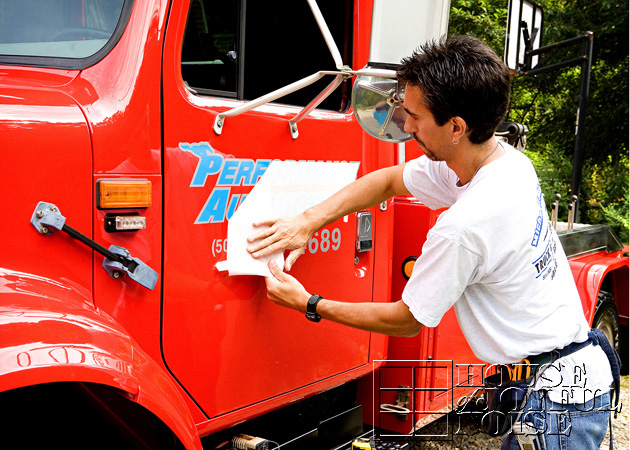 Now here, he is applying the lettering over the outline layer.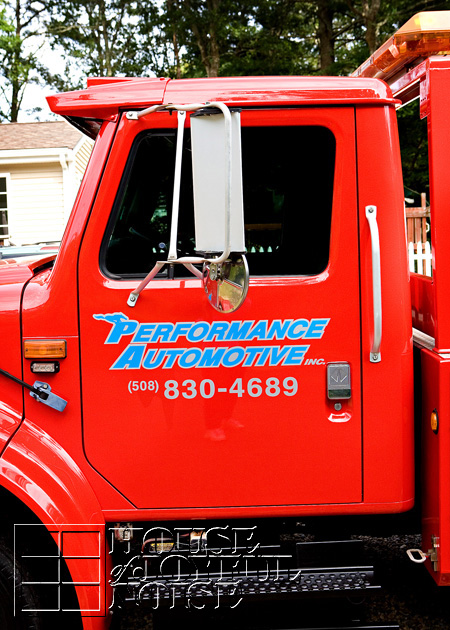 Nice, huh?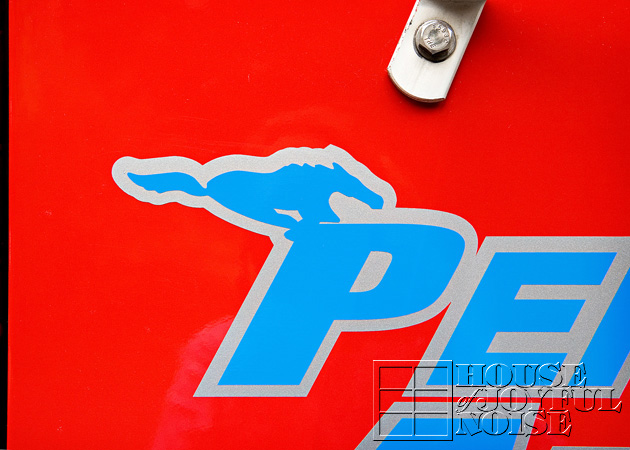 The blue is outlined in metallic silver. It's hard to see in a photo, but there is a bit of shimmer to metallic silver.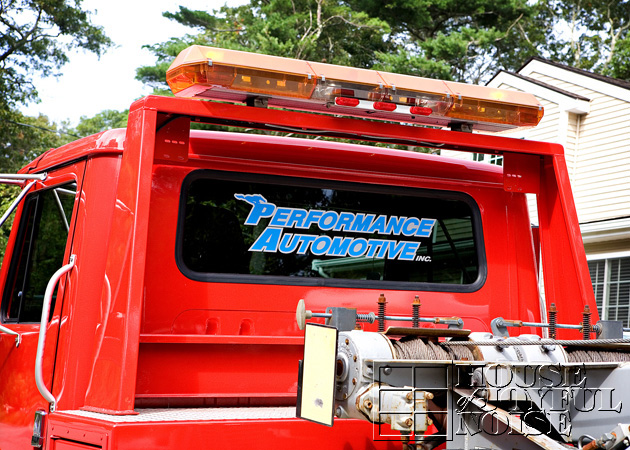 The kids got their rides in the cute tow truck, and the owner picked it up the next day, and was very happy with the job done, as always.
Need some business vehicles lettered as well? You can reach Michael at the following email address:
Alphbtman@aol.com
Save
Save