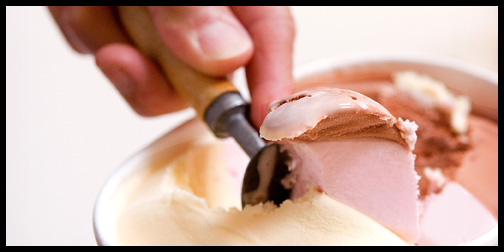 Still trying to catch up on work here, but had the chance to finish getting these family photos processed too, which are (some) from Memorial Day weekend, actually. So I thought I'd share them on the blog real quick.  'Make Your Own Ice Cream Sundae' is a pretty exciting happening around here. Actually…the kids like to 'make their own' anything!! But sundaes seem especially fun. It's something we do more than not, because with Shane having an anaphylactic allergy to peanuts, we all feel better about just having this treat at home. It's a lot safer, and we can lick in peace. Not to say we never get ice cream out, but if we do, we really drill it into the counter person about how careful they need to be, and exactly what's going to happen if they aren't. They get the whole picture by the time I'm done.
Anyway….whenever someone in our family suggests making sundaes, the first thing I think of is the fun, fun, fun photo opportunity! To me, that's a bigger treat than the sundae! For the kids (including the real big one with the mustache and goatee…), the best part is the whole process:
making them…..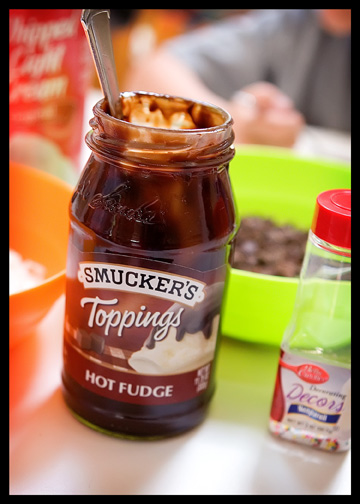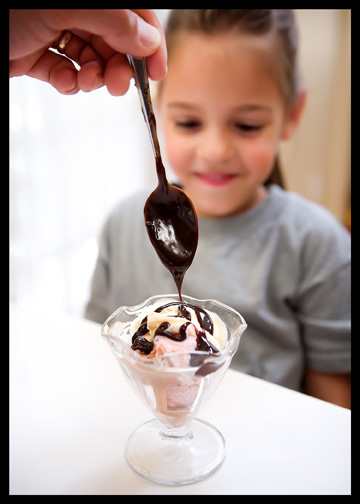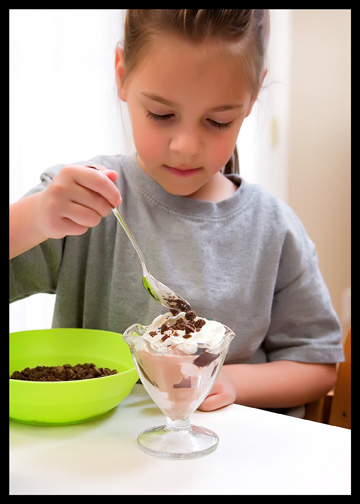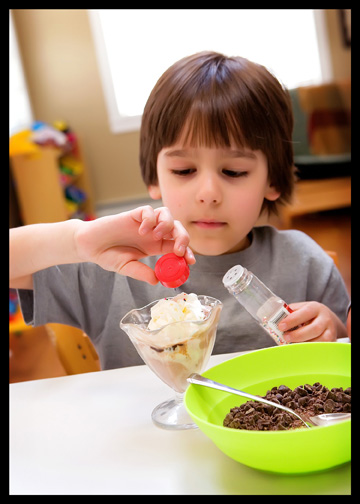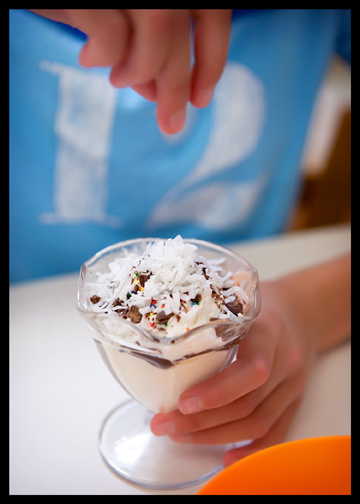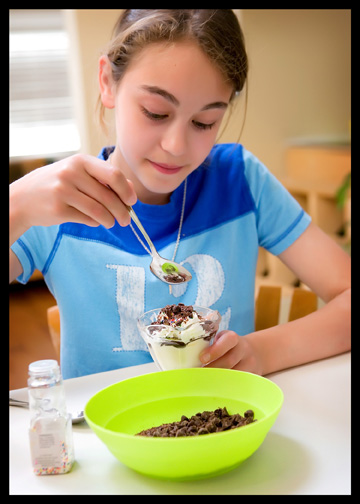 eating them…….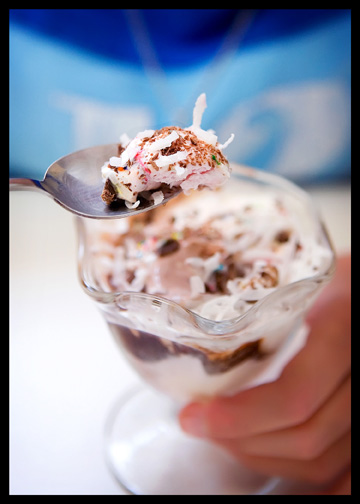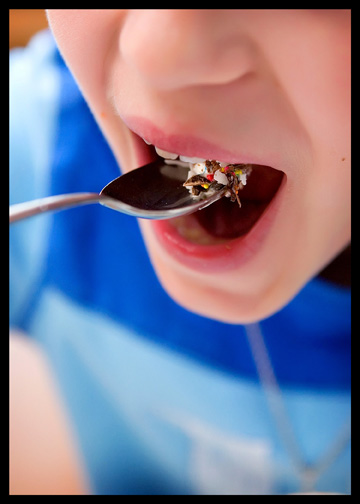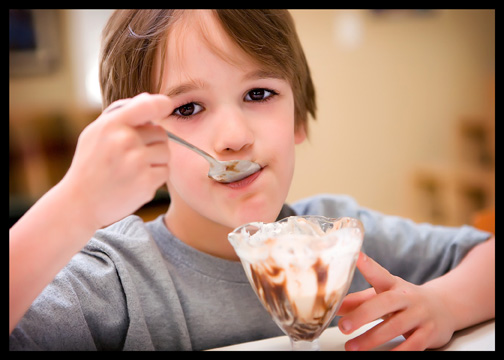 and getting every last bit out of that ice cream dish.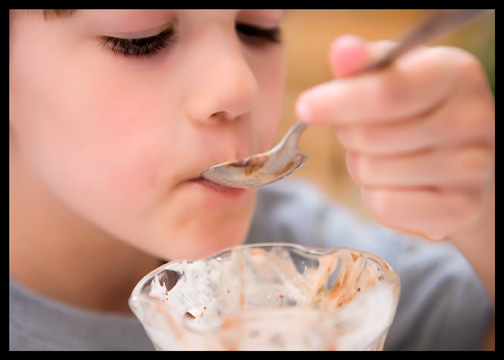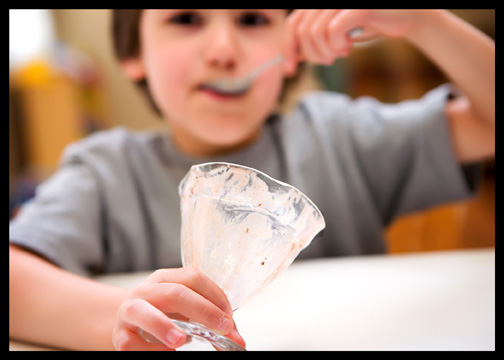 The only part I love more than taking the photos, is what's left when they put their spoons down > Those adorable, happy, sticky sweet smiles!!