You may or may not have heard of Waldorf Salad.  My mother made it all of the time growing up, and I always thought it was a rather odd concoction. But I loved it! So did my brothers and sister, as much as I recall. And now, my kids love it too.  Big hit. So simple.  No measuring really needed. No cooking!
*Update: One of my kiddo's food allergies expanded from just peanuts, to tree nuts too. So we can't make this at home anymore.
But you can! And you really should.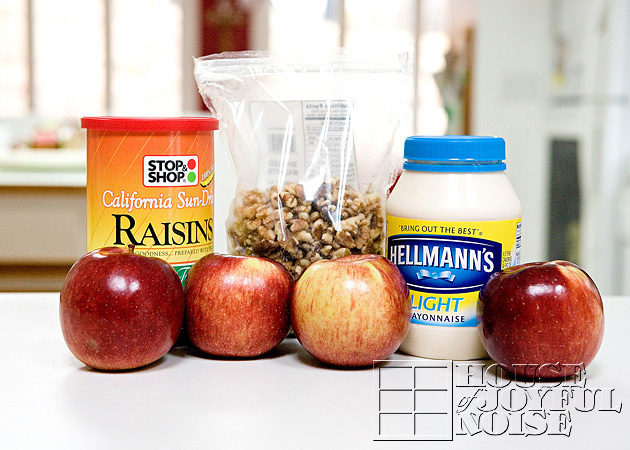 Participating ingredients:  apples, walnuts, raisins, mayonnaise.
How much you use of any of it, is a preference, and all in consideration of how much you are making, and so how many apples you use.  We used 4 apples and fed 7+ (Some had seconds.)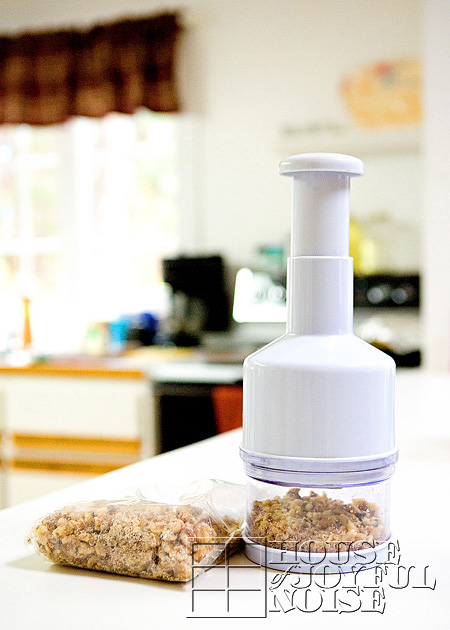 So chop up some walnuts.  (We were lucky to finally find walnuts not possibly contaminated by peanuts processed in the same manufacturing facility.)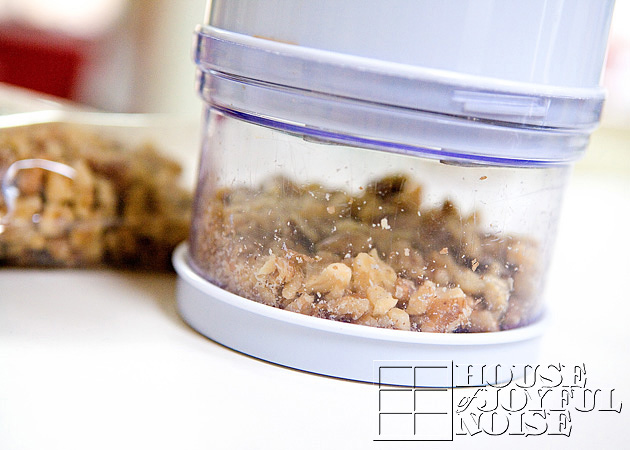 We have this handy chopper.  Can't say it chops very consistently sized pieces though. It's literally hit or miss every time. It turns as it chops, but still.  We usually don't care though, whether some pieces are bigger than others.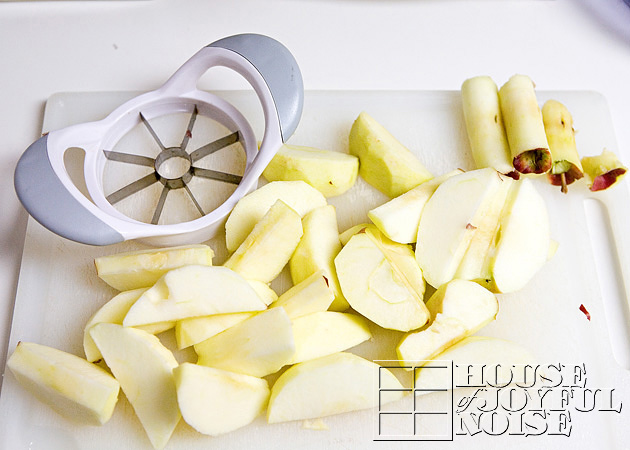 Peel the apples, core and slice them.  Surely you all have the handy device above, to get the 2 latter tasks done in 1 shot.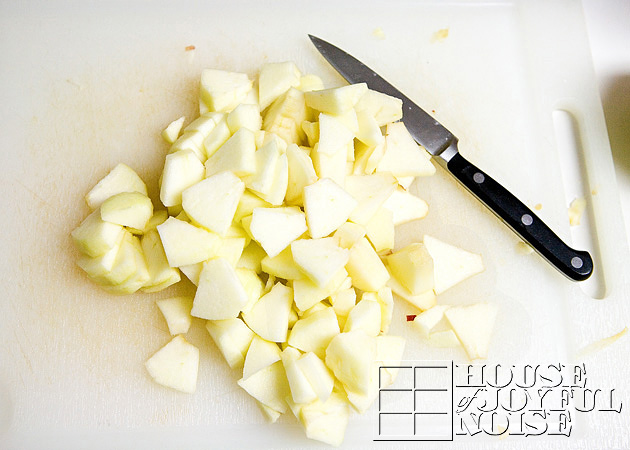 Cut up the apples into bite sized pieces.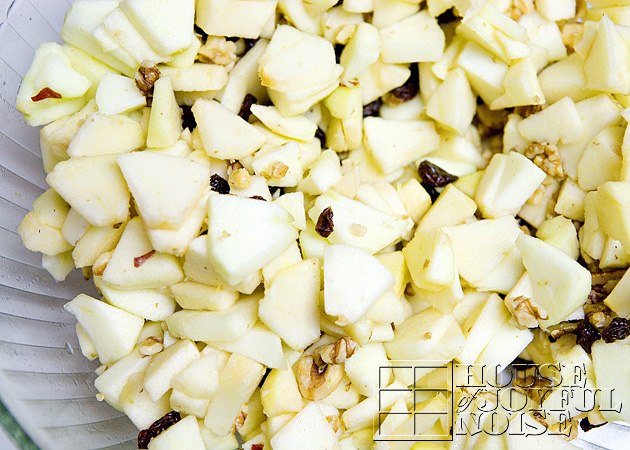 Put apples into a big bowl, add chopped walnuts, and add a handful or so of raisins too.
Adding some chopped celery is another great option.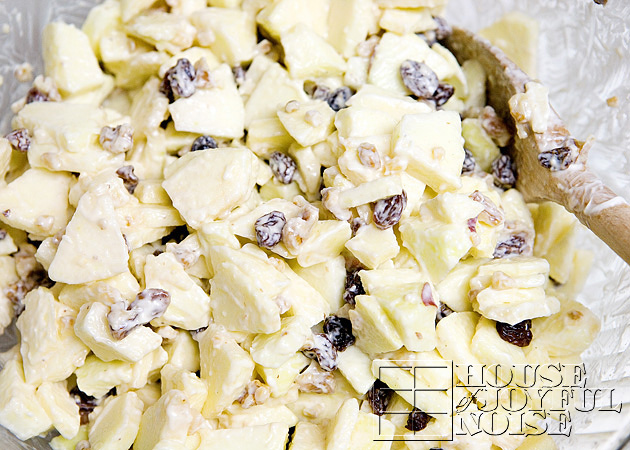 Add a plop of mayonnaise, one plop at a time, and mix, until it is the desired amount you want.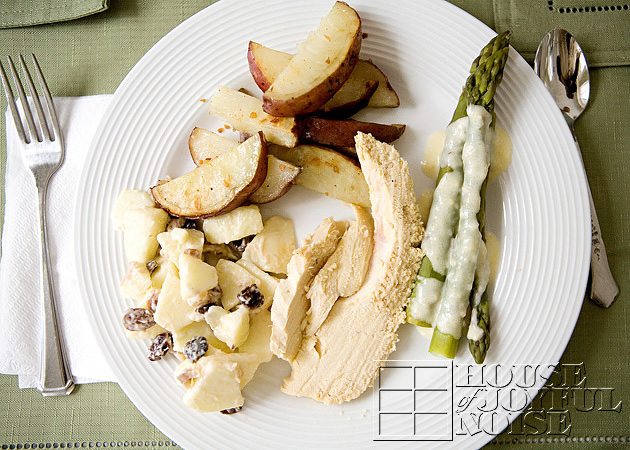 It's a sweet, delicious side-dish, chilled or not.
Save
Save