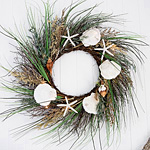 We're three weeks deep into the summer season, so I thought it was high time I got our summer mantels decor on the blog. It's not only fun to show, but hopefully it gives someone some home decorating ideas. And if you aren't aware of it, mantel decorating is twice the fun around here, because we have double mantels! Courtesy of the hard-working hands of my carpentry-able husband. So the mantels inspiration, ideas, photos, decor, fun….is always x2 here at the House Of Joyful Noise!
I knew the season of summer was going to be fun to work with. Once I got thinking about it, I started getting all kinds of 'theme' ideas that fit the summertime season! But, where we live right by the ocean, it only seemed to right to go with the beach/nautical/seaside authentic decor, this first summer with our new mantels. I am sure as the years go by, I'll continue to get this thrill from the creative process of putting together pieces to decorate the mantels, and so it will always be somewhat difference from year to year and season to season. And by seasons, I am referring to both the four seasons of New England climate, as well as holidays. In other words, no 2 summer double-mantels will be just the same.
That said, I AM so in love with my finished summer mantels right now, that I can't imagine ever taking it down, or putting it back together just like this, next year.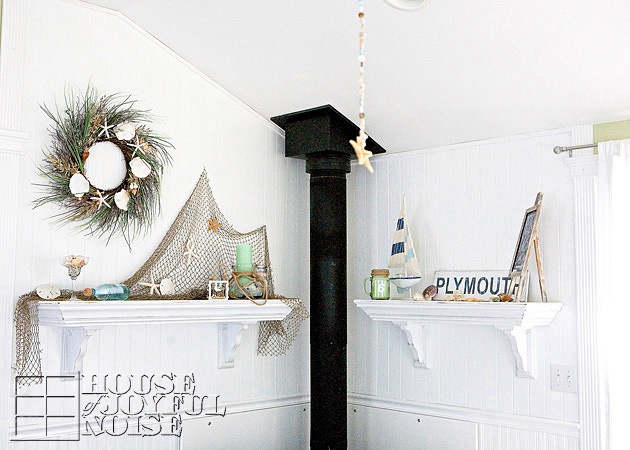 Do you love them too?
I just love seeing them. Whether on accident as I breeze through, or just sitting there, looking them over, and enjoying them.
I realize Autumn will descend on us at some point, and I'll have new excitement and inspiration for that season (which I love), but for now, I am digging summer. A LOT. In all kinds of ways.
Oh you know I took details photos, so I can tell you [Read more…]