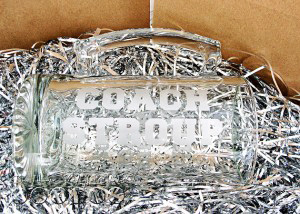 We've got a great gift idea for coaches, today!  We need to show our kids' coaches, and especially volunteer coaches, our appreciation for their sacrificed time and generous efforts in coaching and teaching our kids.  This post does contain an affiliate link, in case you don't have the equipment to do projects like these.
Even though I haven't even blogged about our kid's sports fall season(s) yet, I thought I would share with you all a nice personalized gift idea that is great as a 'thank you' to your kids' sport coaches.  Although keep in mind, the specifics/design of this idea can be changed for many other gift needs, and fitting for teacher's (on a pedestal mug), Dads, teens, etc., Christmas or thank you gifts as well, as long as you have some kind of cutter machine, such as a Silhouette.  (The number of projects and crafts you can do with this machine, are only limited by your imagination!)  You may consider some simple graphics, or the special occasion of the recipient.  The gift idea is completely customizable and suitable for so many, which is why we thought it would be great to share with you.

We've done this gift before for other coaches too, but this time it was for our boy's awesome flag football coaches. We put this gift together very quickly, literally right before their Superbowl Game!(<< Whoo Hooo!)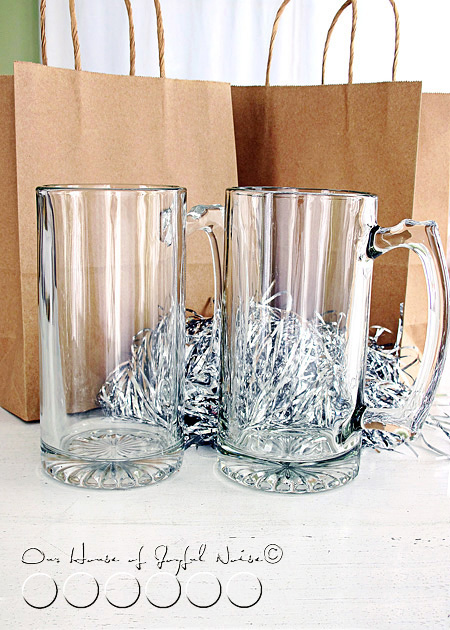 We picked up these 'guy mugs' (beer mugs….or Root Beer Float Mugs! ; ), at the Dollar Store!  As well as the brown paper gift bags, and the silver bag filler.  2 gifts, for less than $6.00!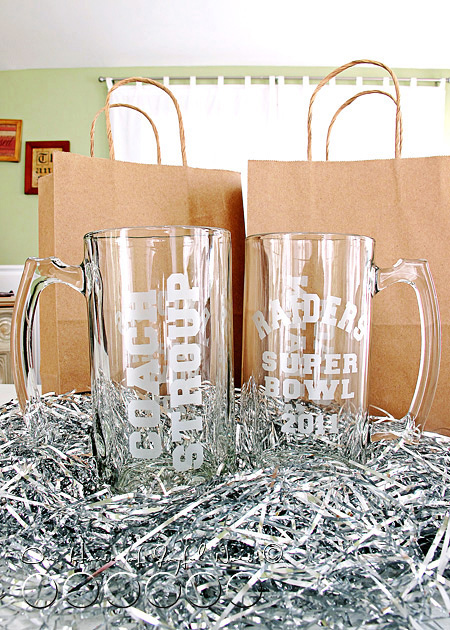 After taking measurements of our mugs, we put together a quick layout on the computer, and cut out 2 sets. (One for each coach, and personalized with their own name.)  Our boy's team was the Raiders, whose colors are silver and black (on white). We chose to just use 'frost' vinyl material, for something quick.  But silver letters outlined in black, would have been nice for this gift too, as their team colors.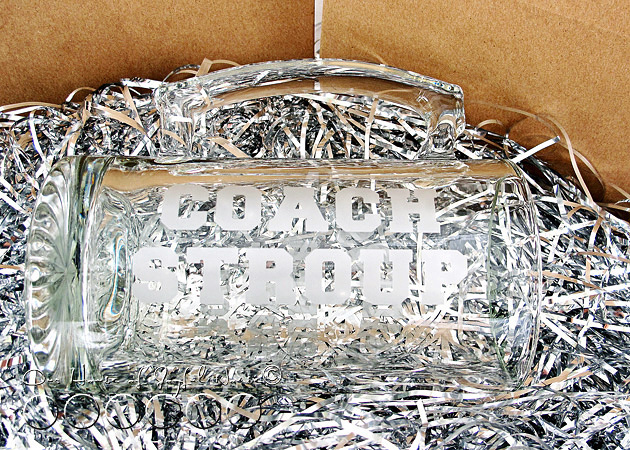 I didn't take step-by-step photos.  But the general procedure is:  layout what you are wanting cut in the computer, cut it out on your cutter, weed the vinyl material, cover the weeded vinyl with transfer tape, peel off the back, apply your lettering/design, and then peel off the transfer tape.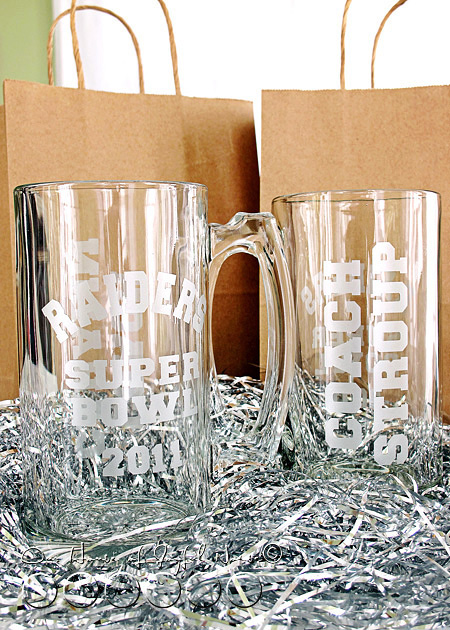 I did wrap and stuff the mugs in white tissue, and put them in the bags with the silver filler.
We think it's a great gift!  It's sharp looking, personalized, so affordable, and most of all…..thoughtful!  (And I keep hearing, that's what counts. ; )
The boys had a blast this season, and we were so happy as it was, that their team made it to play in the Superbowl game, just as their big sister did last year playing flag football.  Did they win? Well, we'll let you know how that game went, in an upcoming post.
Meanwhile, CHEERS! <clink!>. We hope you enjoyed this quick gift idea.
* * * * * *