If you're looking for the perfect, traditional St. Michael's Bannock recipe, you just found it!
We enjoy this recipe so much, and we are sure you and your family will as well.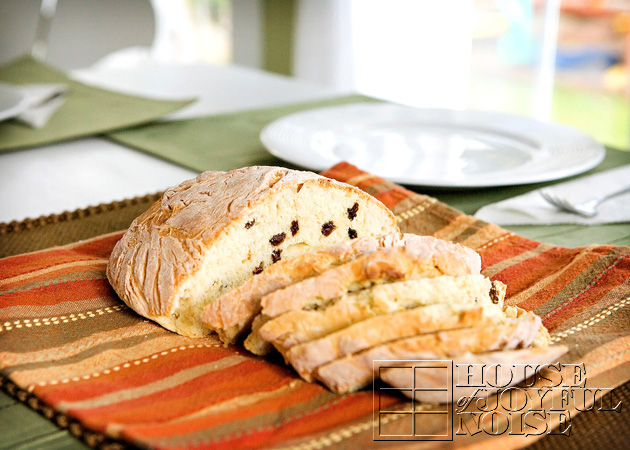 St. Michael's Bannock
Preheat oven to 375 degrees
Mix together:
2 cups of flour
2 tablespoons sugar
1/2 teaspoon baking powder
1/2 teaspoon baking soda
1/4 teaspoon salt
Cut in 2 tablespoons butter (not margarine)
1 cup buttermilk or yogurt
handful of raisins or currants
On a floured surface, knead the dough until smooth, then pat into an 8 inch round loaf, and bake on a greased cookie sheet for 40 minutes.
For a more festive look, score the dough with crosses.
Cool on a cookie rack.
May be served with butter or jam. But honestly….we ate it plain, and it was so delicious!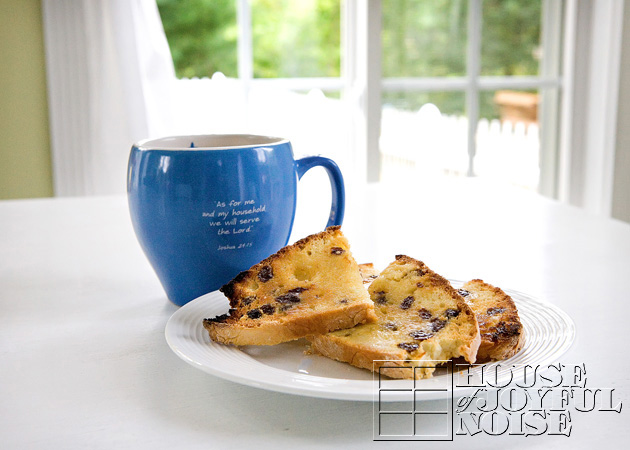 It also makes awesome toast in the morning. I had some this morning, with my very necessary cup of coffee, in my House of Joyful Noise mug, that I still love so much!
Now, just because it is called St. Michael's Bannock, doesn't mean you have to wait until next Michaelmas to make and eat it. Because if you think we'll be doing that, you're crazy!! We'll just re-name it if we have to! Thanksgiving Bannock, Christmas Bannock, St. Patrick's Day….., Easter…….
Save