*Hello Friends! First, there are a whole bunch of photos to this post here, so you really need to NOT scroll, and just let them load for a minute. Therefore, you might as well just read this brief intro, if you are one who usually just looks at the pictures. 😉
About the title: I always use the term 'homestead'. So just so you know, yes, we do understand that we do not technically live on a true homestead, by definition. But we still have taken to the word. We are simply referring to our home and the little tiny property we live on. We're going to keep using it, because it works for us.
Lastly, it's been quite an unusual spring and early summer for us all. Kind of tough, but it's all good. I am finally starting to get around on my own two feet, following my wicked broken ankle and torn ligaments in mid-April. That kept any usual projects and activity off the table. But God has taught me much through it all, as I knew He would. Things like patience, Psalm 46:10, and all of that good and hard stuff. I didn't realize how much transforming I had to do but, um….I see it in full color now!
Anyway, the photos are probably loaded now. Just some brief descriptions from here on out. Hope you enjoy……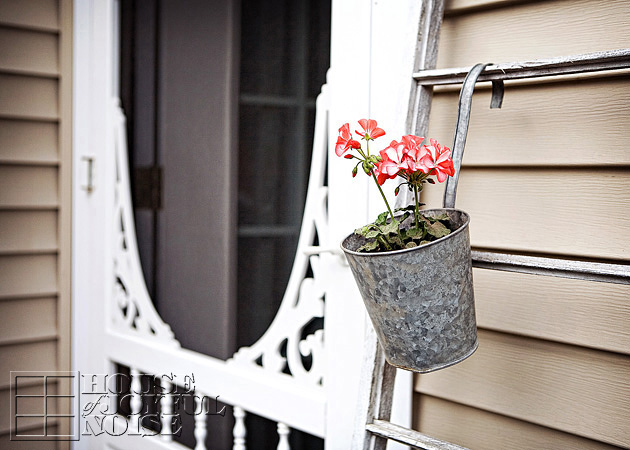 Welcome!
–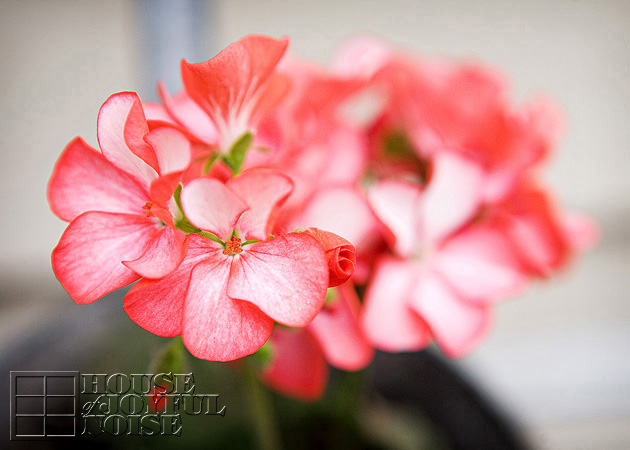 Geraniums.
–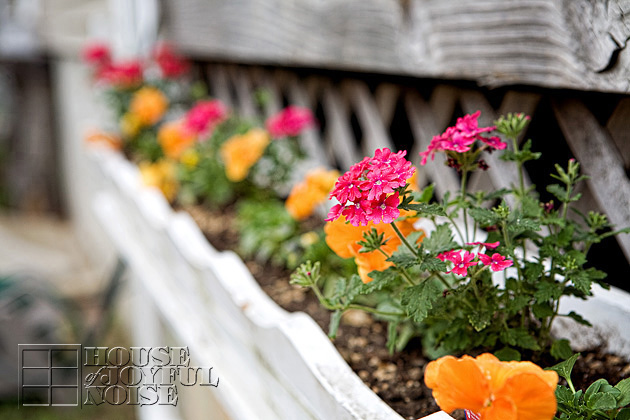 Verbenas and Pansies.
–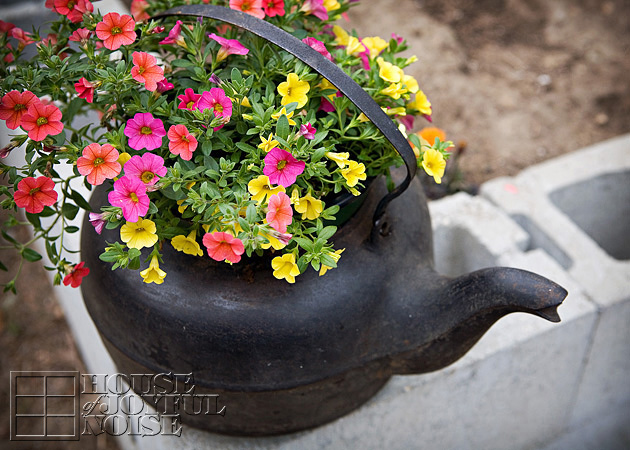 Calibrachoa, in an cast iron kettle.
–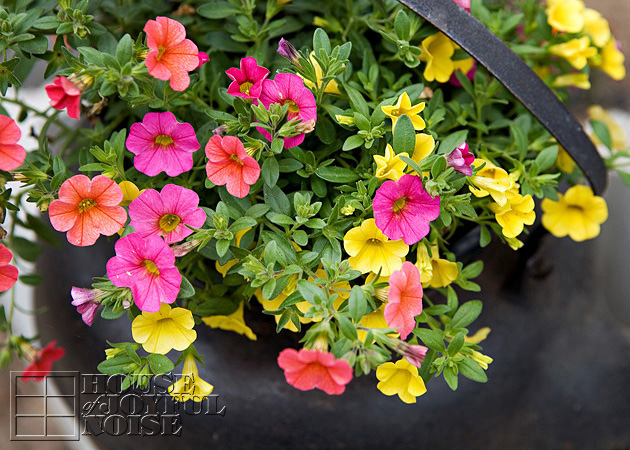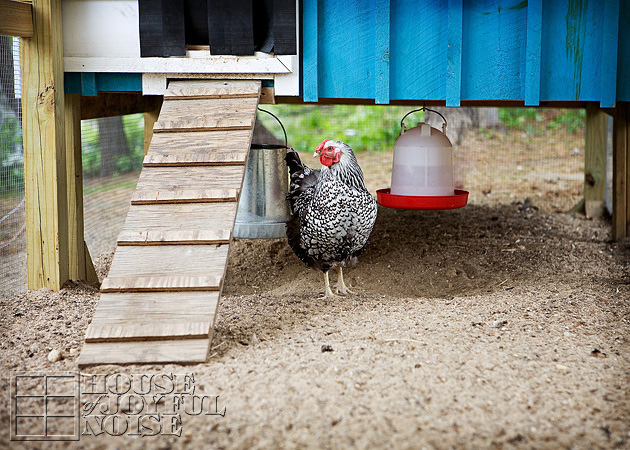 Our Silver-Laced Wyandotte, 'Duxbury'.
–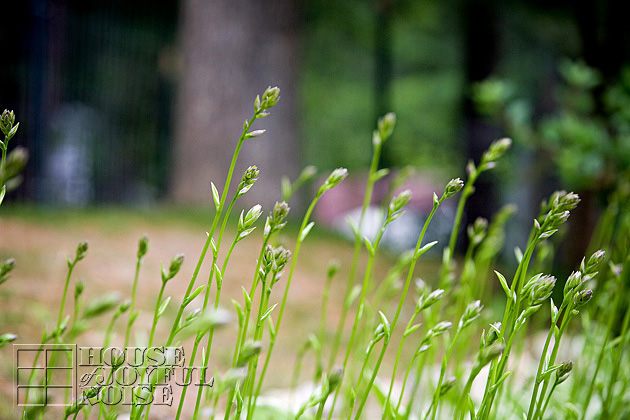 Flower stems shoot up from the Hosta plants.
–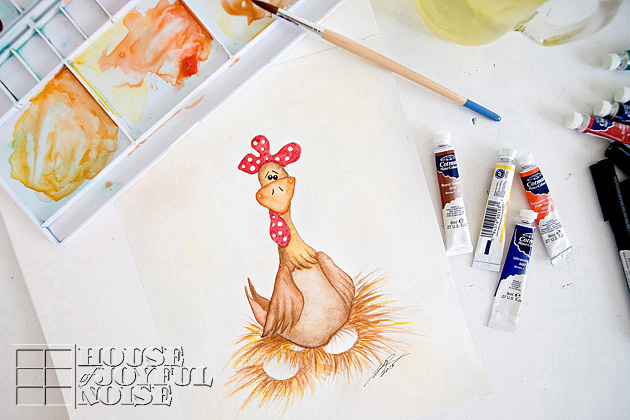 A fun little watercolor painting.
–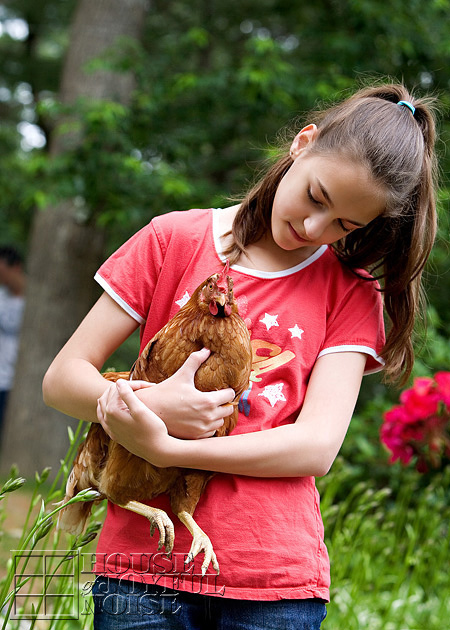 Olivia Faith, and her chicken, 'Westfield'; a Golden Comet.
–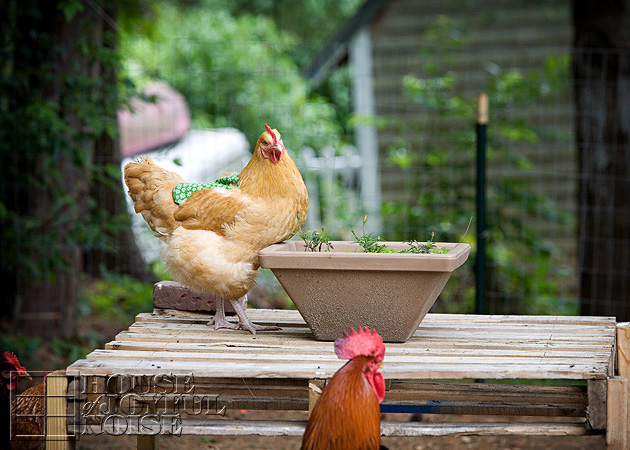 Our Buff Orpington, 'Kingston', with our Welsummer rooster, 'Weymouth', photobombing.
–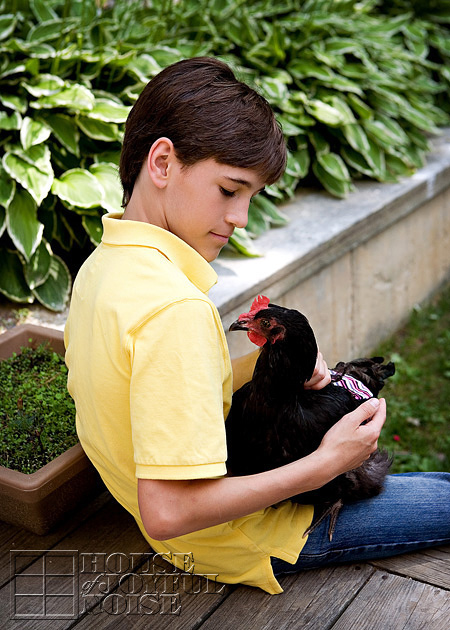 Shane Jacob, and his chicken 'Pembroke'; a black Australorpe.
–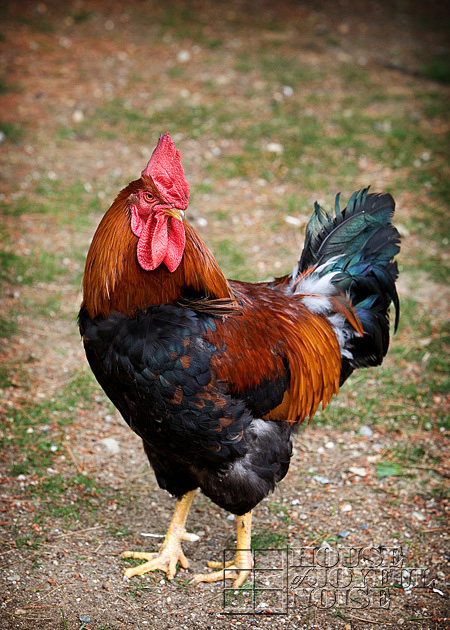 The boss of the chicken-girls, 'Weymouth', when the real boss isn't around.
–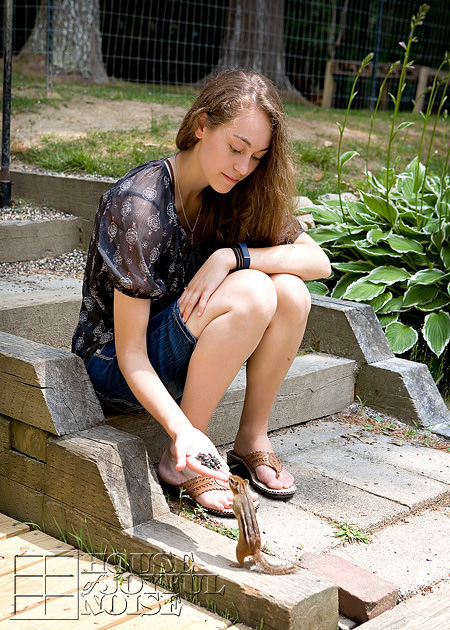 Our oldest little girl, Alexis Grace, who just had a birthday last Sunday, and turned 18 years old. So unreal. What a special family day we had with her. We can't say enough about her, so I won't even start. Except to say we think she's a such special girl, and know she's an incredible blessing to us.
–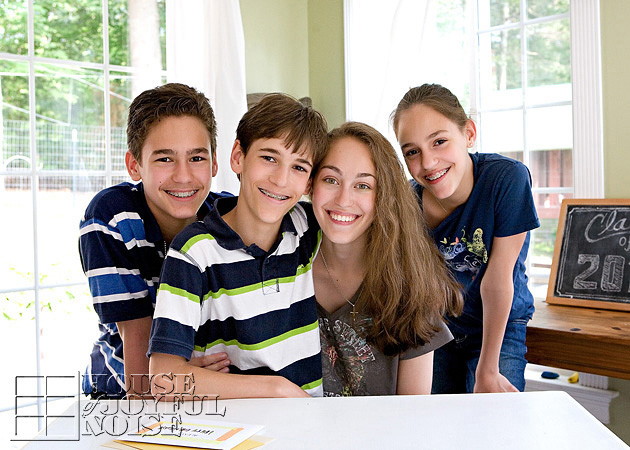 We feel like we are in a real season of change, and are on the brink of some big transitions. We know they won't be all that easy, but they will be incredibly exciting, and we whole-heartedly trust God will bring such great things through and from it all. Our kids are growing up, and the time has come: Alexis Grace is certainly finding her way in this world. Her heart is sheer beauty, with an intense love for God, and truth. She is allowing Him to light her path, and show her the way to go. No parent can ask more than that. No matter where our kids go, or what work they are called for to go out and do in this world, we know the strong bonds of love we have created as a family, can never, ever be broken. And anytime, and every time, the 6 of us come together again as a family, no matter where we are, we'll be home.
Thanks so much for coming by. ♥