If  "sometimes you feel like a nut", and could go for an Almond Joy, this delicious Cocoa Colada hot drink treat recipe, just might be a quick fix for you!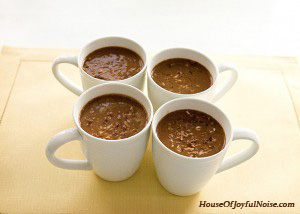 If you bake quite a bit, you may already have all of the ingredients. Or you may not.  But the few things you need are worth running to the store for. Of course, then you could just pick up an Almond Joy, I suppose.  But, that's beside the point.
Here's a super simple easy recipe, for a little coco-nutty twist on hot cocoa! Like most of my recipes, this one too is 'kid approved' by our kids.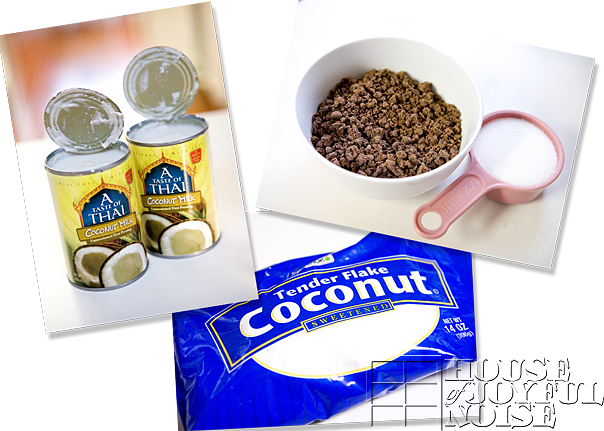 Participating Ingredients:  2 14oz. cans of coconut milk, a cup of water, 1/2 cup of sugar, 8 oz. of chopped milk chocolate and coconut flakes, for garnishing. (How easy is this?!)
 –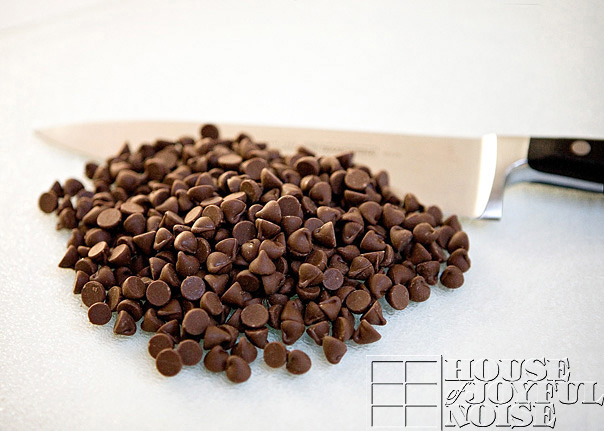 We needed to pick up the coconut milk, but we already had milk chocolate chips, and decided to use them. They need to be chopped up pretty well.
–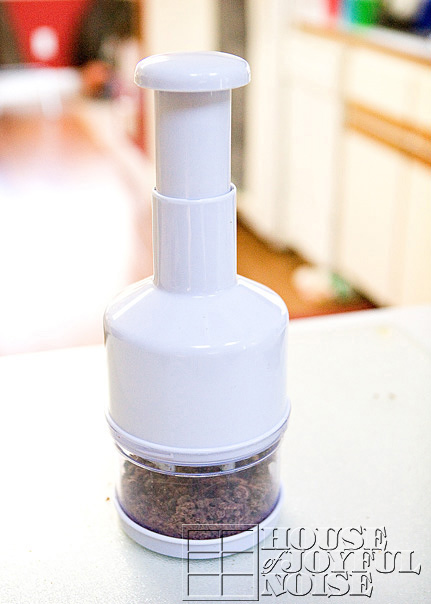 If you have one of these handy choppers, you can use it instead of a knife and cutting board.
–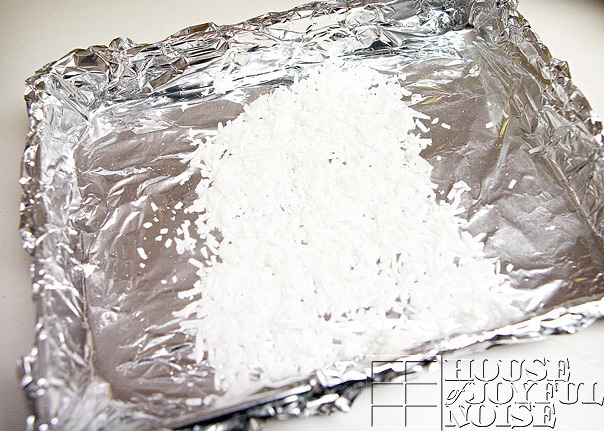 Take a couple handfuls of coconut flakes, spread them out on a pan, and lightly toast them in whatever way is easier for you. We used our toaster oven.  * Warning:  you really need to keep an eye on it while toasting. Once it starts to toast, it can burn very fast due to the coconut oil of the flakes.  (I forgot to take a photo of ours after toasting.)
–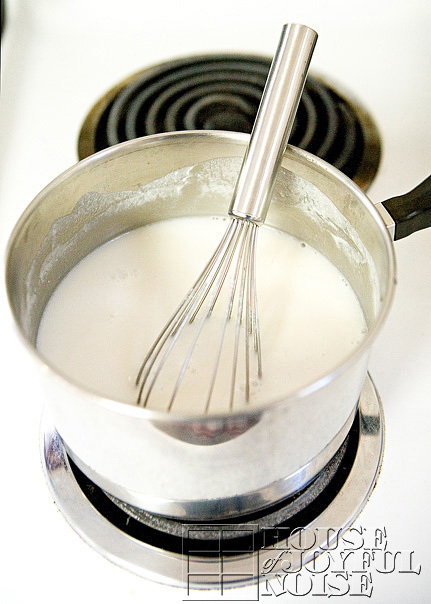 Bring the 2 cans of coconut milk and 1 cup of water, to a simmer over low heat.
Whisk now and then to keep from sticking at the bottom.
–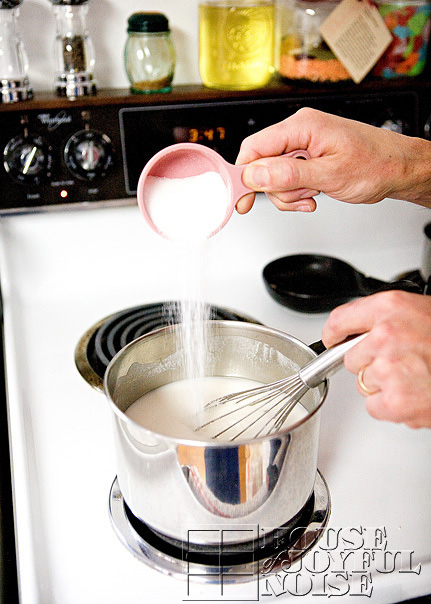 Add 1/2 cup of sugar…..
–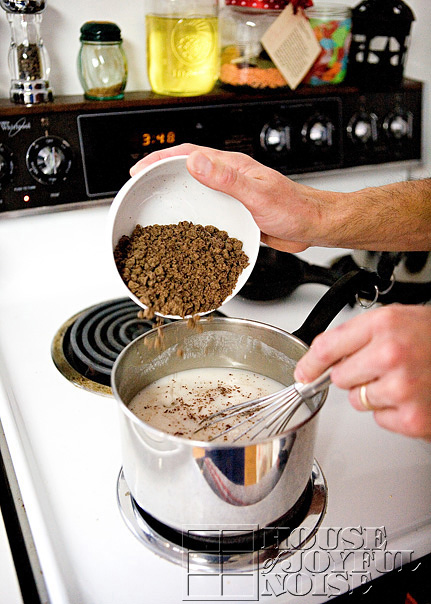 …and the 8 oz. of chopped milk chocolate….
–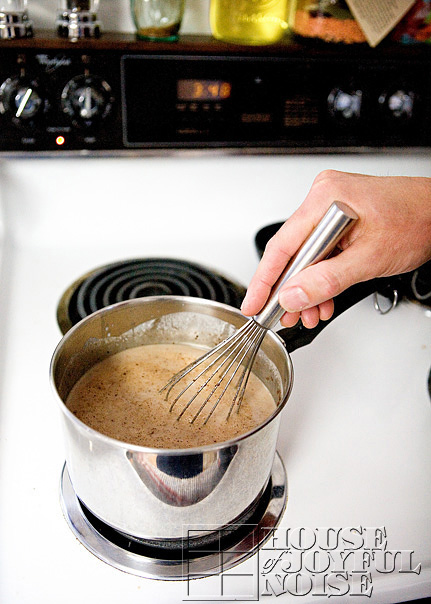 …and whisk until melted.
–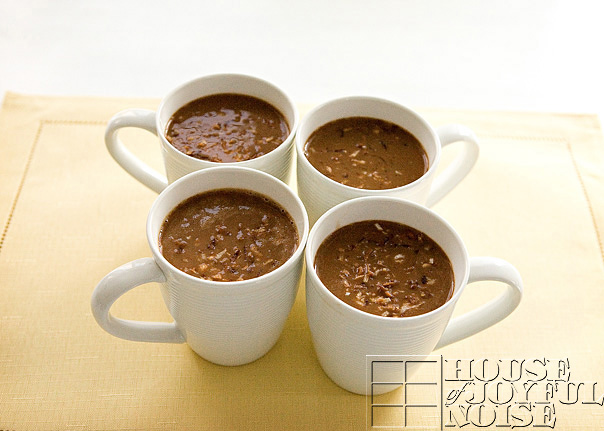 Divide cocoa evenly into 4 mugs, and garnish with the toasted coconut. (If you didn't burn it. ; )
You can also spike it with a little coconut rum, if you'd like!
*But in that case, please don't serve it to the children. 😉
–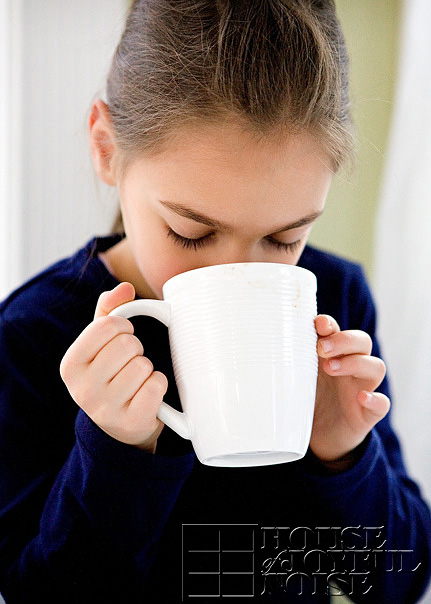 Our kiddos loved it!!   Not much conversation. Lots of sipping.
–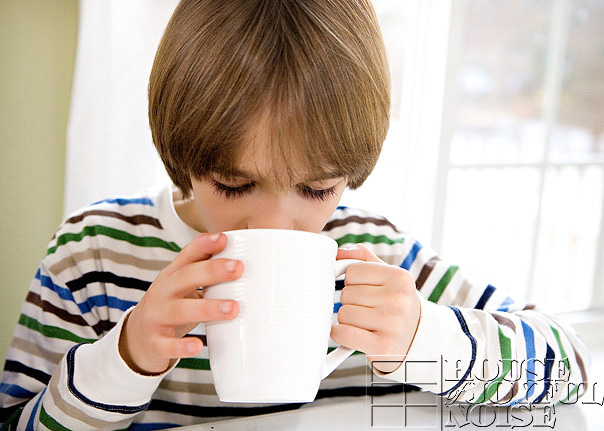 There was only enough made for 4 servings, and my kiddos had been playing out in the cold for a long time.
–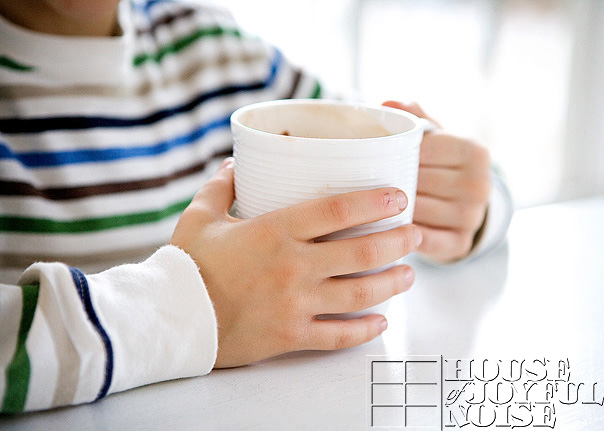 So I let them have it all.
Because I'm thoughtful like that.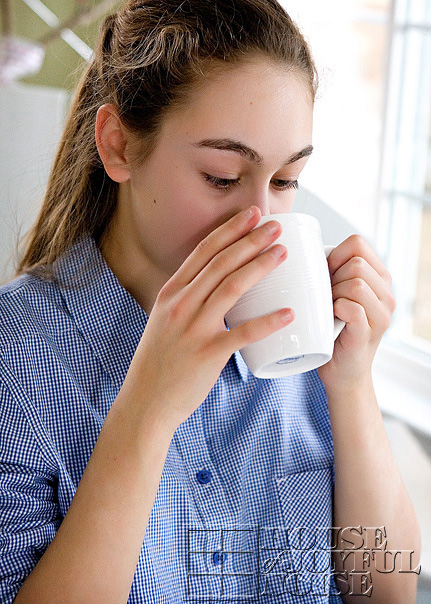 Even with chocolate.
I know. Call me a saint. ; )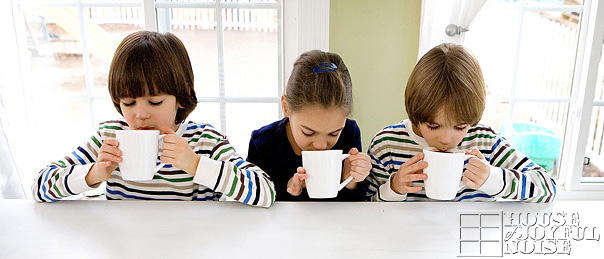 My kids all loved me enough, too, to each let me have a sip of each of theirs.
See?  Love that goes around, comes around.
I had a plan to make and share a Banana Cream Cocoa recipe as well, with this one.  But since it was 60 degrees out today,  I thought maybe I should just hurry up and share this one.
Wishing you just one more chilly day, to try it for yourself!
Save