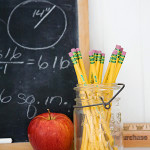 There is something about the back-to-school season, that I have always loved. With all of the fresh new supplies and clothes, and the whole new school year stretched out before us, with so much yet to be learned, it's just always been an exciting time to me. Even though we homeschool, and even school right through the summer, we (even the kids) still love the excitement that the start of a whole new school year brings! All new books, fresh supplies, new experiences, and a new season to grow academically.
It's that love for all things 'back-to-school' that inspired these mantels in our home! It's a theme that fits just right, through the month of September!
I used items I collected from around the house, that fit with the theme. I have fun taking photos, so this post is just the gallery of them, which are mostly self-explanatory, with an occasional comment. But think about some ideas of your own that you could add, and consider decorating a mantel or shelf as decor in your own home. It's a great way to show your kids that education is something to be excited about!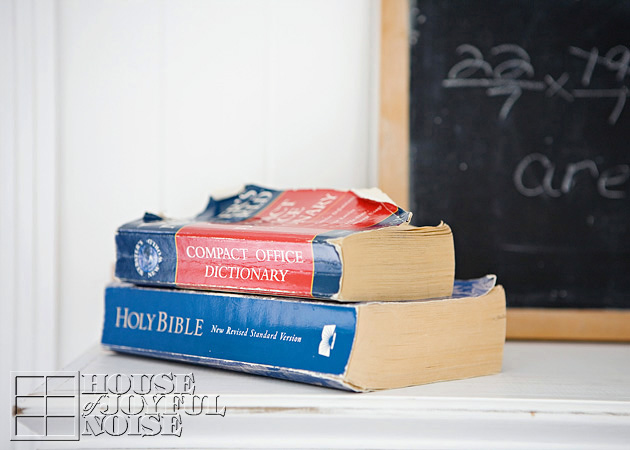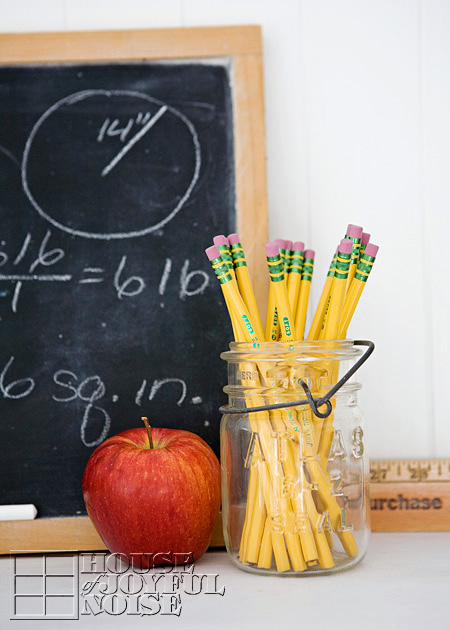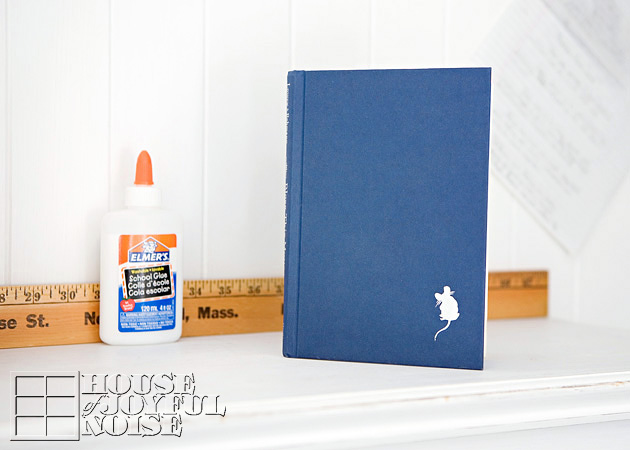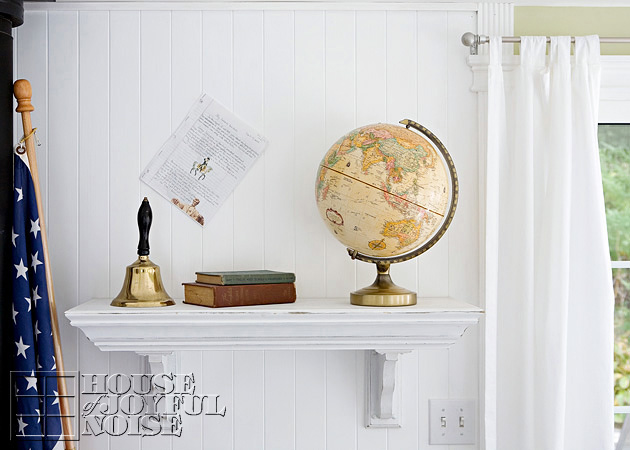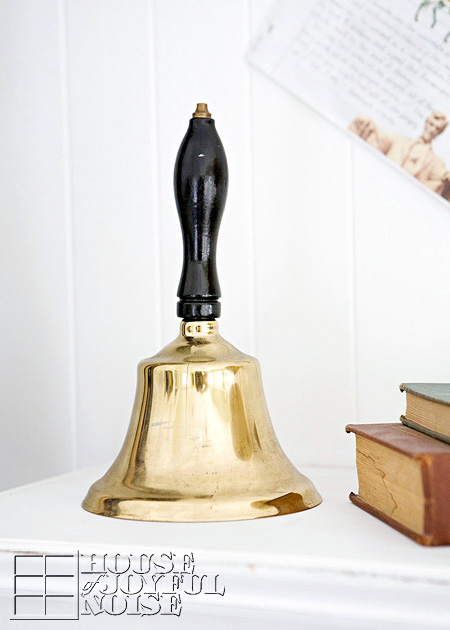 I picked up this school hand bell at an antique store.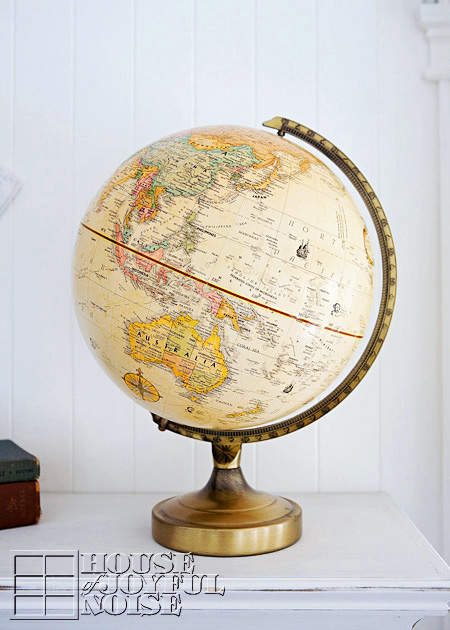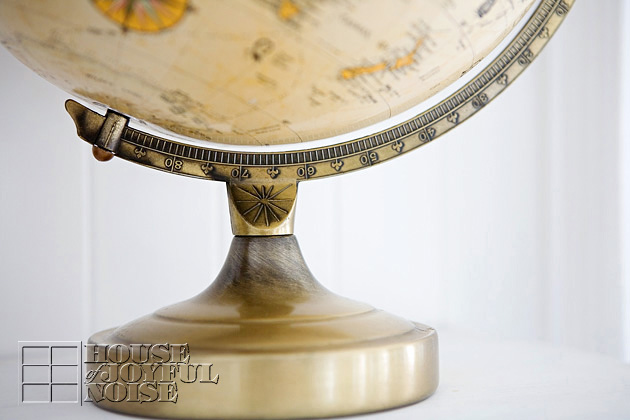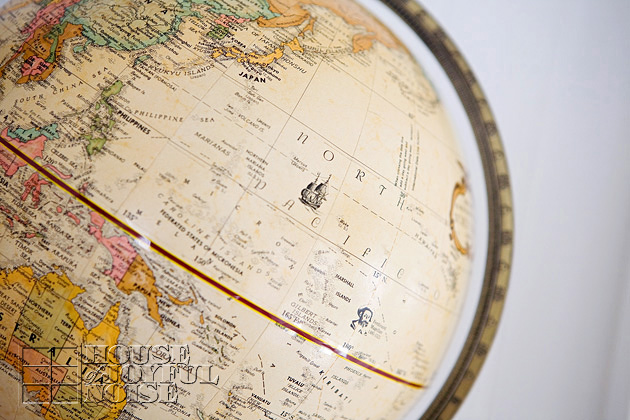 This world globe was also picked up at an antique/consignment store, and I love the warm tones and colors of it, as opposed to the traditional (dare I say, tacky) blue globes.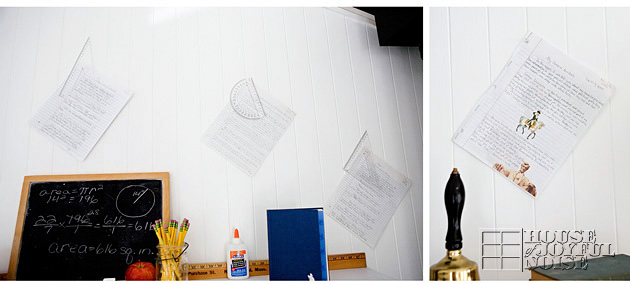 Some of my favorite papers my kids wrote.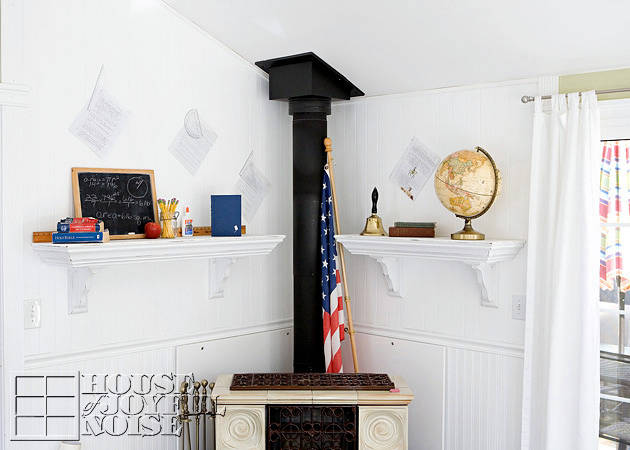 I may just do this every year, but I'd want to switch it up a little. Do you have any idea(s) that would fit right in with this back-to-school decor theme?
We'd love for you to share them with us!
Thanks so much for coming by.
Wishing you all a fantastic new school year!
Save