We're really good at making messes! Such a beautiful mess this time though. And what fun making it! This time our mess was made in the way of finger-painting!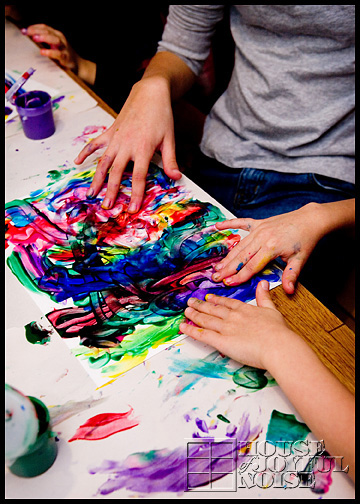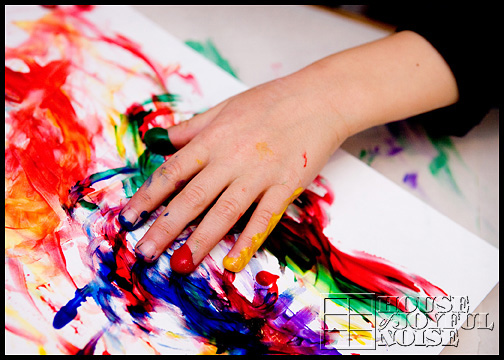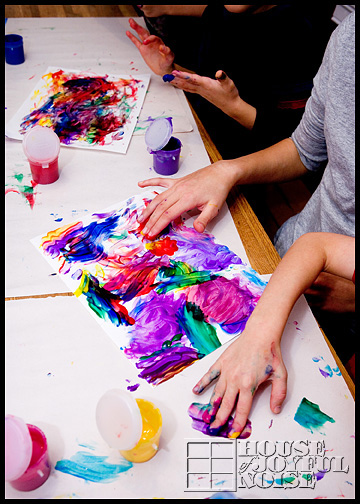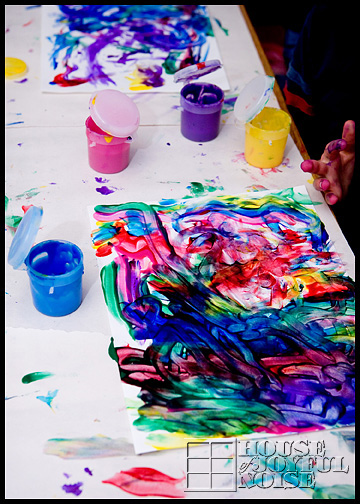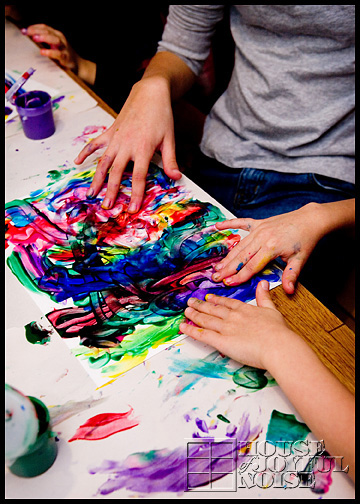 Christmas is fast approaching, and believe it or not, this whole mess is another home made gifts craft project.  It'll be a very useful gift too.  But I can't say what they're turning out to be just yet. For now, just enjoy the colors!!  If you are like me, and colors make you happy….you'll be loving this post.  If not, you'll wonder what the point was with all these photos, all of which maybe look the same to you.  Because otherwise, I don't have much else to say tonight.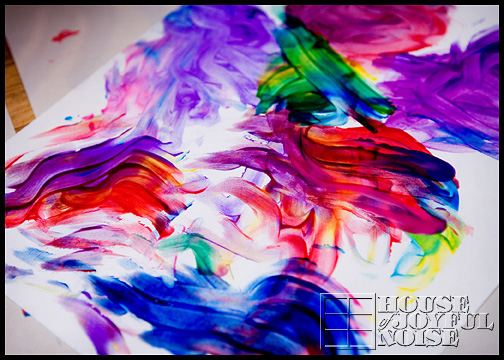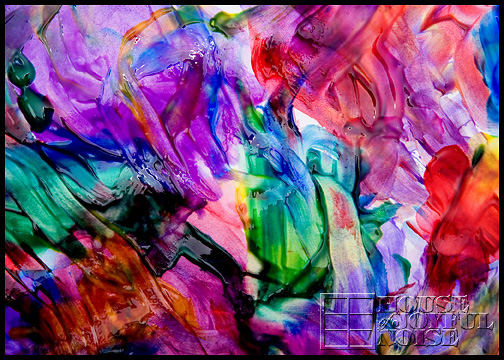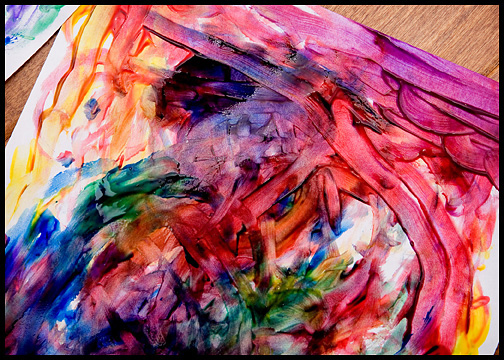 Some of the kids' masterpieces on the floor.  They came out so great!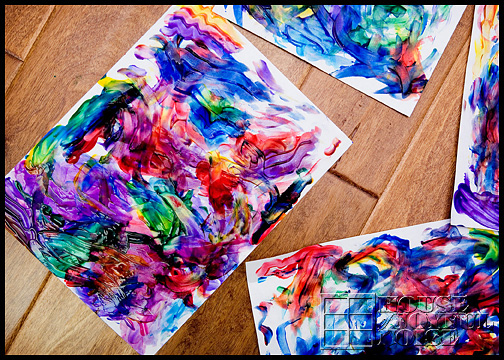 Below; one of my favorite shots.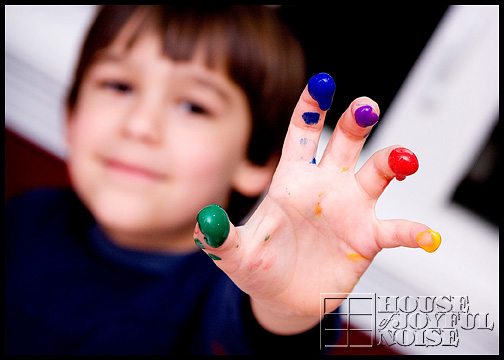 I'd love to tell you what we were making, but it might spoil someone's Christmas surprise. I was thinking after Christmas, I may make a post featuring the home-made gifts reveal…with photos of the finished products.  What do you think??  That is, if I'm still blogging on behalf of my family, and our days here.  I'm not sure if I should go bigger and louder in the new year – or shut the blog down altogether.  I'm at a crossroads. It's all good.  Just not sure if I want to re-focus my energy here.
Anyway….hope all of your Christmas preparations are going smoothly.  And most importantly, that you are enjoying the season. It's so easy to get lost, and forget what all the fuss is really about. I generally get lost easily…ask anyone. So my motto is…."keep it simple". SO much more enjoyable and fulfilling, for all of us, when we keep Christmas simple.
Blessings to you. Thanks for dropping by.