Every once in awhile, an urge comes along, and I have no idea where it came from. And really, it doesn't usually matter from where!  I just know I want to roll with it. As of late, that urge was to make a big pot of hearty homemade Corn Chowder for my family! When I spoke these thoughts aloud, I got lots of encouragement to go ahead and do it, from everyone in the house. So, I got looking for a good recipe.
However, I never managed to find a recipe quite to my liking. I didn't want to use heavy cream (for our heart health), I did want to use certain kind of potatoes, more or less of this or that, and a little of somethin' else, etc.  So….in the end, I just comprised my own recipe. And since it was quite a satisfying success, I thought to share it with all of you!  (You can thank me after you have some for yourself. 😉 )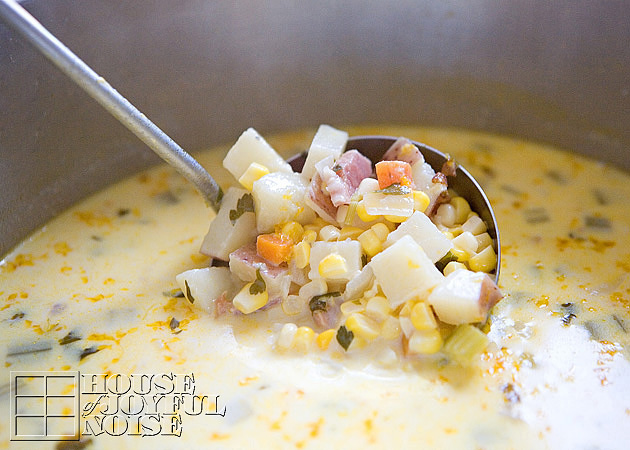 Does it look delicious to you, or what?
I'm going to give you the general step-by-step first, with some photos, and then [Read more…]