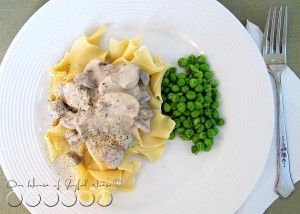 Beef Stroganoff is a meal we had only made once before, in our married years here, years ago. As I recall, too, it didn't come out quite as we had hoped. I believe the issue was that the meat came out a little too tough.   So I guess we decided we weren't good at making that meal, and we didn't make it again.
That is, until a few weeks. I found myself dreaming of, and really craving, some Beef Stroganoff.  Day, after day, after day.  Finally, I decided I just had to have some, and set out to find a new recipe.   I found one. This is it.  And I can assure you…..we'll be making this a little more regularly now!  It was DE-LICIOUS, and it sure satisfied my craving. But only for that day, because now we all want it again, a.s.a.p. So count this recipe as tried, true, and definitely approved! (And that counts the kids!)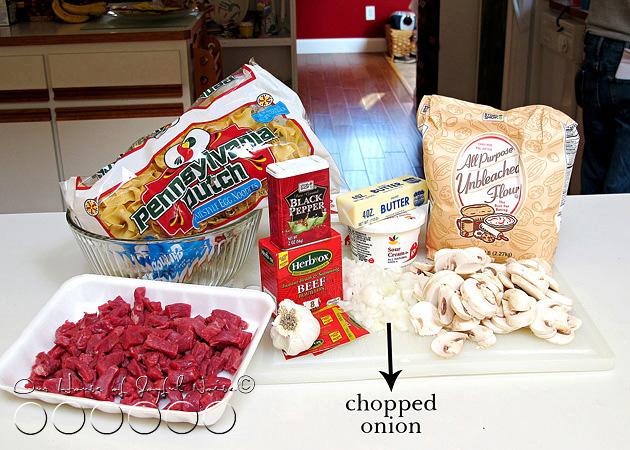 Participating Ingredients:
12 ounces boneless beef sirloin steak

1  8-ounce carton dairy sour cream

2 tablespoons all-purpose flour

1/2 cup water

2 teaspoons instant beef bouillon granules

1/4 teaspoon black pepper

2 cups sliced fresh mushrooms

1/2 cup chopped onion (1 medium)

1 clove garlic, minced

2 tablespoons butter or margarine

2 cups hot cooked noodles
Directions:
1. If desired, partially freeze beef for easier slicing. Trim fat from meat. Thinly slice meat across the grain into bite-size strips.
–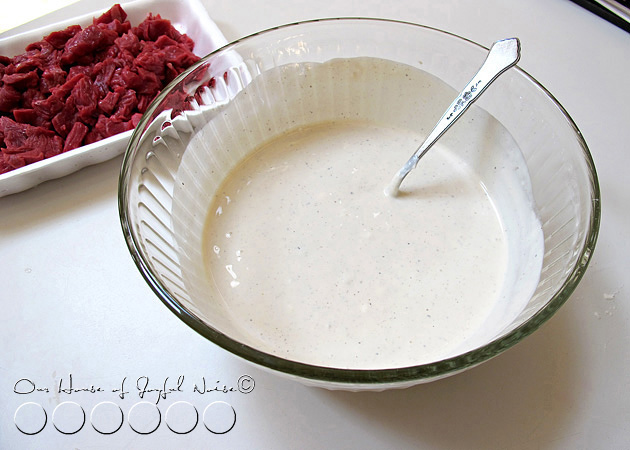 2. In a small bowl stir together sour cream and flour. Stir in water, bouillon granules, and pepper; set aside.
–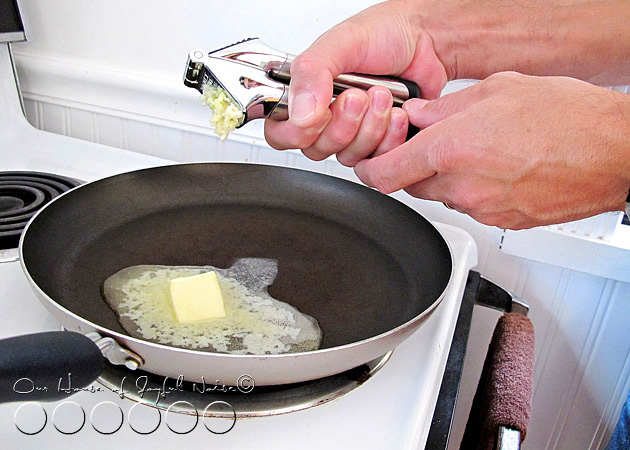 3.  In a large skillet, melt the butter, and then add 1 glove of minced garlic.
–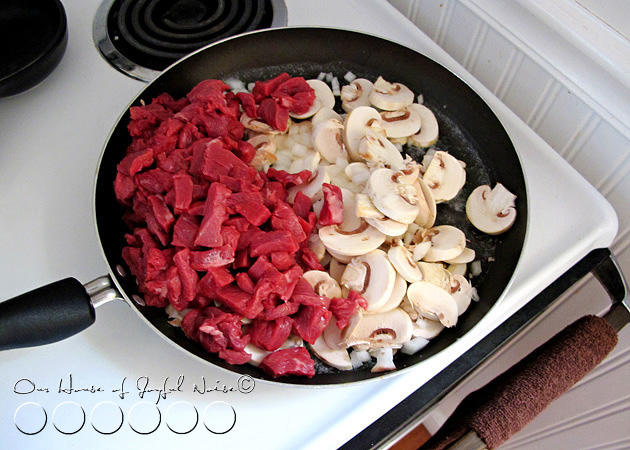 4. Cook and stir the meat, mushrooms, and onion, in the hot butter with garlic over medium-high heat for 5 minutes, or until desired doneness. Drain off fat.
–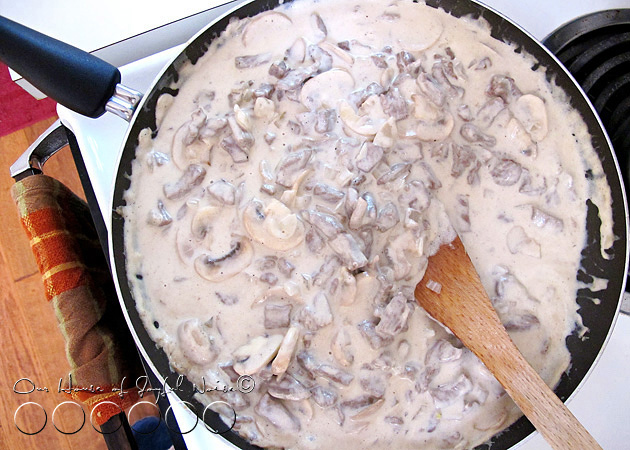 5. Once the meat is cooked to your satisfaction, along with the mushrooms and onions, stir in the sour cream mixture into skillet. Cook and stir until thickened and bubbly. Cook and stir for 1 minute more.
–

*Now interestingly, whenever I have thought of Beef Stroganoff, I've always imagined it in my picture-mind, with a dark rich brown gravy.  As you can see, that's not how it comes out here. And why would it, with the sour cream we've added?  Suddenly, I realized that the darker brown gravy I was recalling, was from the Beef Stroganoff hot school lunch menu, that I got in my elementary years.  Now, I have to wonder what that stuff really was.   Hmmm.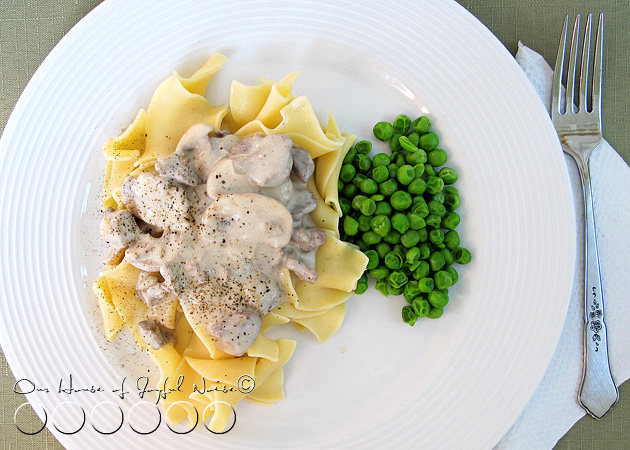 6. Serve over noodles.
And have seconds, while you can.
Yes, your peas too!  ; )

Makes 4 servings
Nutrition Facts:
Calories427, Total Fat (g)23, Saturated Fat (g)13,  Monounsaturated Fat (g)7,
Polyunsaturated Fat (g)2, Cholesterol (mg)119, Sodium (mg)575,  Carbohydrate (g)29, Total Sugar (g)6,     Fiber (g)2,  Protein (g)26, Vitamin A (DV%)0, Vitamin C (DV%)3, Calcium (DV%)9, * Iron (DV%)23, Starch (d.e.)2, Lean Meat (d.e.)3, Fat (d.e.)2, Percent Daily Values are based on a 2,000 calorie diet
Save