If you need gifts from your little kids, that they made, for loved ones, these Mini-Masterpiece Magnets are perfect!
It's basically finger-painting fun, made into little framed pieces of colorful art, to use on refrigerators. Your recipients will love them, and your kids will be so proud they made them, themselves!
We're teaching you how to make them!
First, just let your kids finger-paint with vibrant colors, on large quality, acid-free art paper.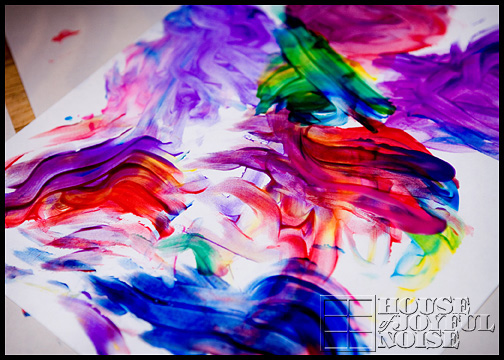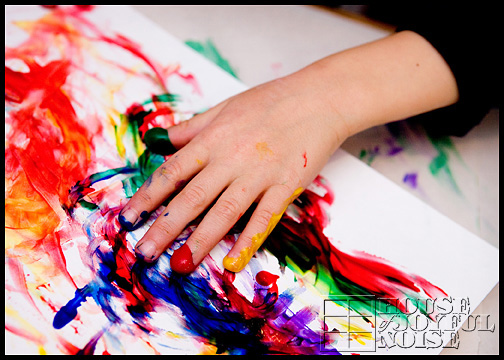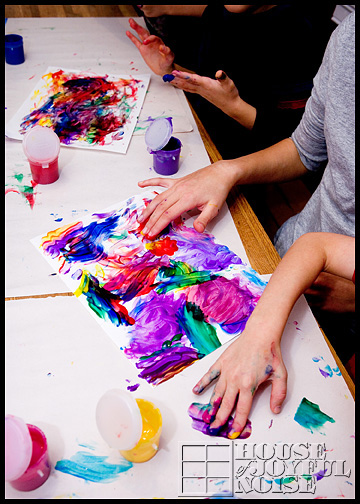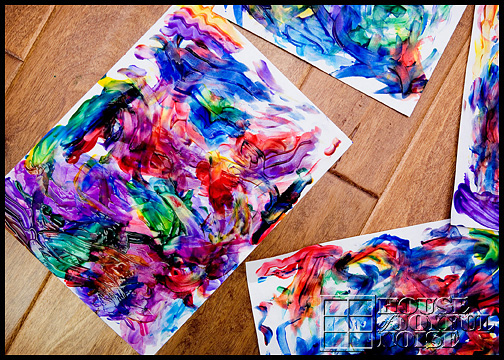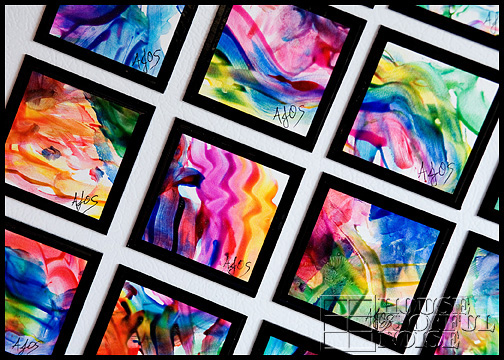 We call them "Mini-Masterpiece Magnets."
It was abstract fine art, done our way!  And each one SIGNED by for the artists, no less!!
They all had a hand, in making each one. 😉
These are a fantastic gift idea from kids, that they can make themselves with love, for Christmas gifts and other occasions, for family and loved ones!
They are so fun for the kids to make themselves, and they will make them proud to have their masterpieces on display on anyone's refrigerator!
Here's how we made them:
We took those full sheet finger paintings, mounted them on magnetic material, cut them into 3″ x 3″ squares, and then 'framed' them with some black vinyl.
It's that simple!
Then we made up sets of three, put them in those nifty clear bags I love, with a ribbon and a tag that said 'Mini-Masterpiece Magnet Set'.  : )
We thought they were so colorful and fun, and honestly, it was my favorite hand-made craft gift we made to give as Christmas gifts.  We can only hope others could appreciate all of the colors and happy-emotion of these paintings, to adorn their refrigerators, perhaps to hold up a masterpiece of their own child's, or a shopping list!
We made A LOT of them, and really…….they were truly hand picked into sets, for each recipient.  They may look all the same to some, but it was a painstaking task for us silly ones, choosing which ones we wanted to give to who, and which we just had to keep!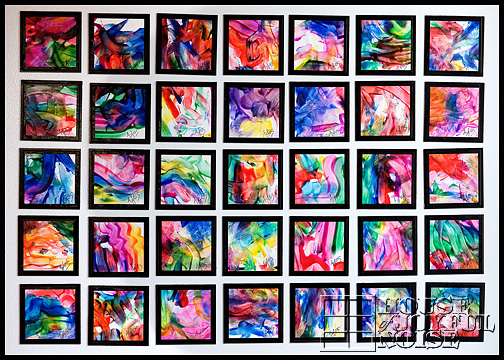 Here's a closer look at a few of these priceless paintings:

Big Mess.  Crazy Colors. Loud Laughs. Huge Fun. = ART MADE WITH LOVE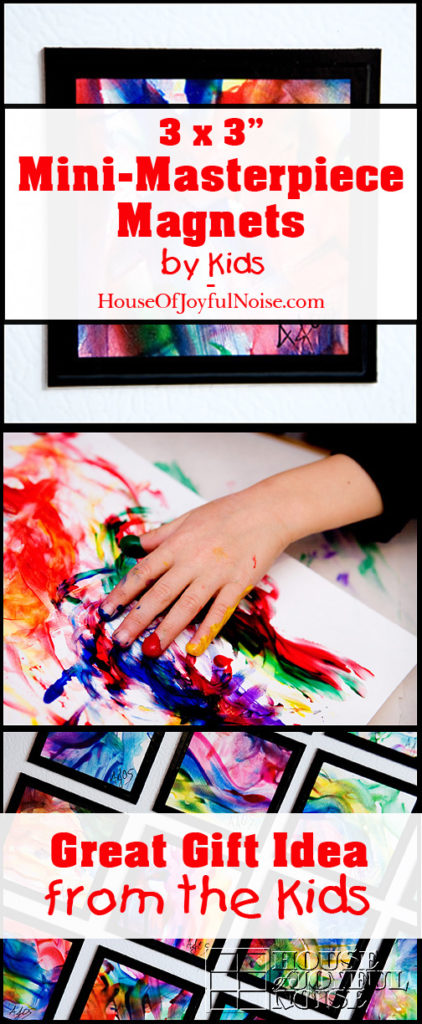 Save this idea for a rainy day craft, or as a Christmas gift idea from your own little Picasso-People.
Our kids had a blast making them, and as an update (2016), they have been loved and enjoyed for many years by all who received this gift from the kids. They've been on our own refrigerator for all these years, holding up other pieces of their art, and bringing us smiles from the memories we made, making them.
Thanks for coming by for some more inspiration and ideas!

Save
Save
Save