Olivia's Scrumptious Ginger Cookies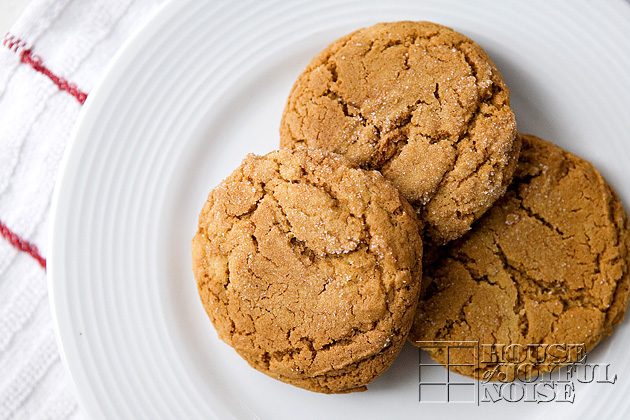 :
Olivia | House of Joyful Noise blog
½ cup butter
1 cup granulated sugar
1 egg
¼ cup molasses
2 cups all-purpose flour
2 teaspoons baking soda
½ teaspoon salt
1 teaspoon ground cinnamon
1 tablespoon ground ginger
1 teaspoon vanilla extract
Preheat oven to 350 F (175 degrees C) Grease cookie sheets.
In a large bowl, cream butter and sugar. Add egg and vanilla and beat until light and fluffy. Stir in molasses. In a separate bowl, mix together flour, baking soda, salt, ginger, and cinnamon. Add to the egg mixture and stir until well combined. Using a 1-1/2 inch ice cream scoop, make balls of dough. Dip the top of each into granulated sugar, remove from the scooper, and place on the greased cookie sheet, sugar side up, about 2 inches apart.
Bake for 18 minutes, until cookies have spread and the tops are cracked.
Let cool on wire rack or enjoy warm!
Recipe by at https://houseofjoyfulnoise.com/olivias-scrumptious-ginger-cookies-printable-recipe/